Sixty cars sold over two days at Selayang Auto City fair.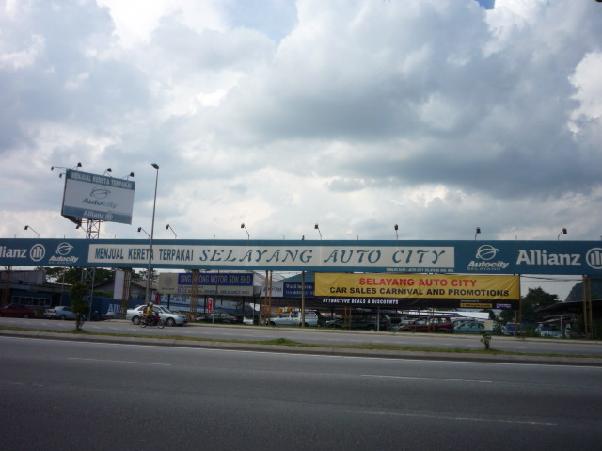 Twenty eight used dealers received a massive boost over the weekend, managing to net the sale of sixty cars in a matter of two days during the recent Selayang Auto City car sales carnival.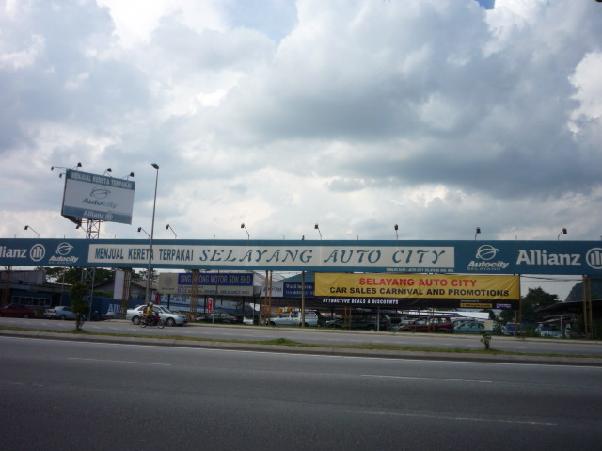 Selayang Auto City
Organized in collaboration with Autoworld and Maybank Automotive Financing, visitors to the fair were tempted with a total of 600 cars waiting to be sold. In addition, staff from Mayfin Centre Selayang were also present to receive loan applications on the spot.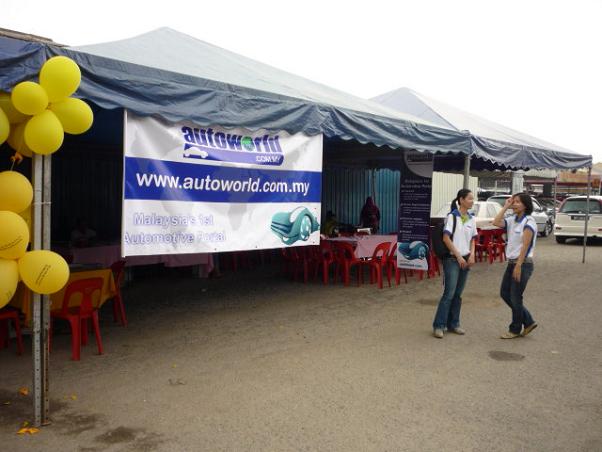 Jaime & Sue prepares to get the show going.
Manager of Mayfin Centre Selayang, Mr Tan Hoo Seng, has pledged to have all loans received on that day to be processed and approved in speedy fashion. In fact, any loan application his branch receives from the Auto City this month, will also receive fast-track approval.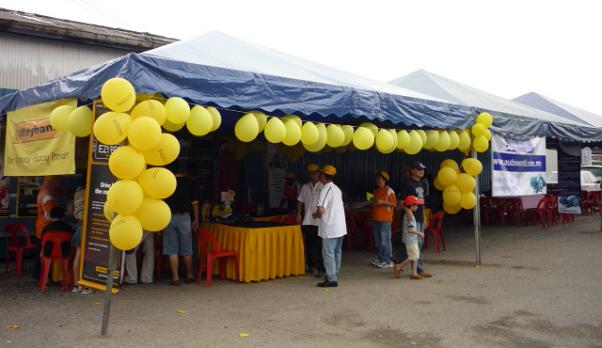 Staff of Mayfin Centre Selayang at your service
So, for those who missed the fair on 1-2 Aug, all is not lost. There are still plenty of cars to be sold at the Auto City, with speedy processing guaranteed until the end of the month.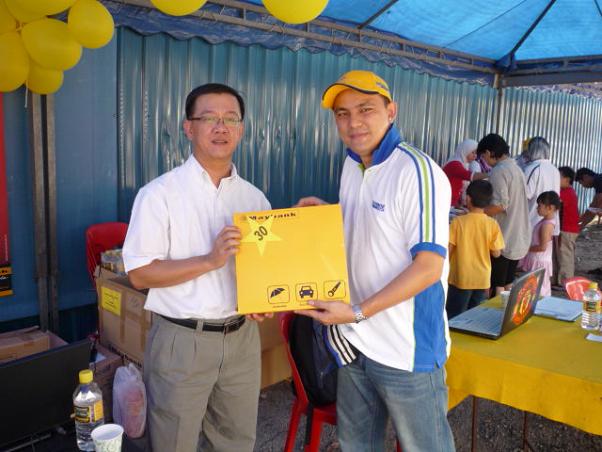 Our colleague Desmond (r) marks the 30 car milestone with Mr Tan.
Related links:
– Used car deals aplenty at Selayang Auto City this weekend
– Selayang Auto City Car Carnival & Promotions