Pictures: Hyundai Mega Motor Show, One Utama, PJ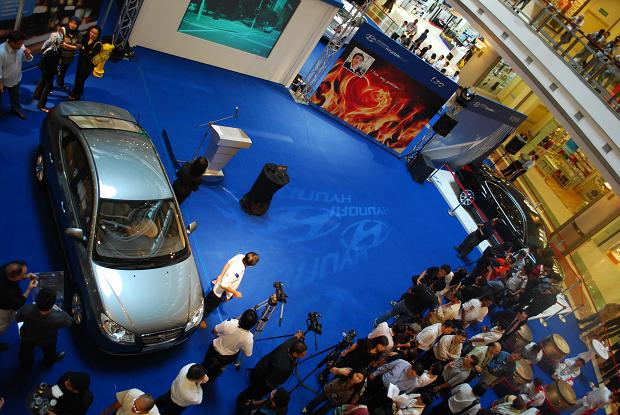 Coinciding with the local launch of the i30, Hyundai is having a Mega Motor Show at One Utama shopping complex in Petaling Jaya. You can still catch the show by 26 July 2009. Until then, here are some photos which I took when attending the i30's launch.
Enjoy.
Before the i30 was unveiled…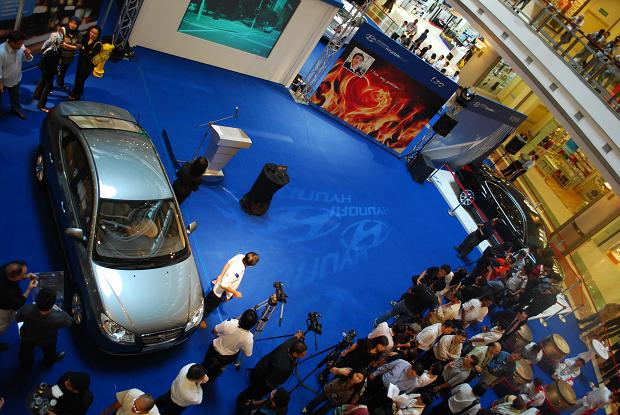 Writers and photographers jostle for places.
Out comes the i30
The Hyundai Equus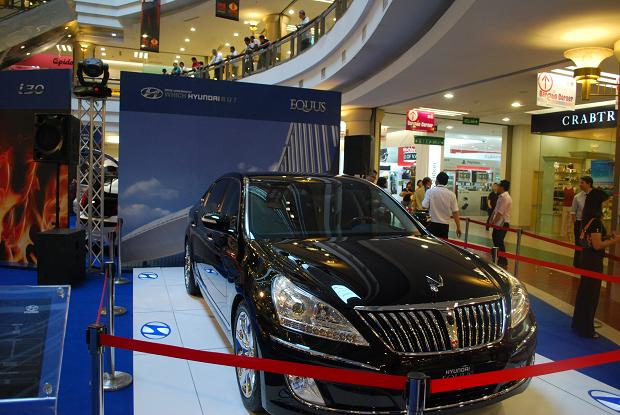 Styling cues seem to be borrowed from Maybach
The Hyundai Genesis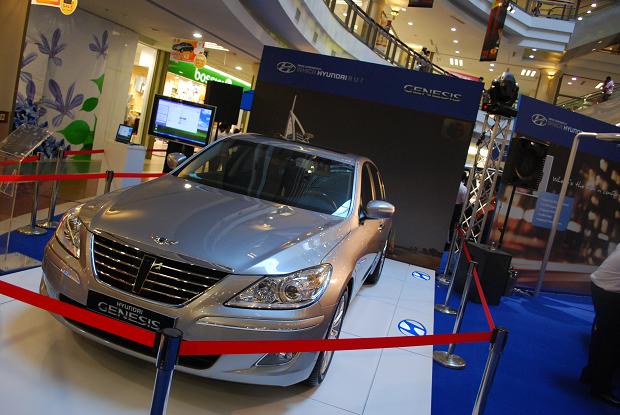 Hyundai does the Hoffmeister kink too.

Not to be confused with a Bentley.
The Rest of the Show