GM & Koenigsegg sign MoU for Saab purchase

General Motors Corp yesterday announced the details of a memorandum of understanding signed between themselves and Swedish supercar-maker Koenigsegg Group AB on the purchase of Saab Automobile AB by the latter. Pending approvals from the relevant regulatory bodies, the deal should go through by Q3 2009.

No purchase price was mentioned in the official press release from GM and Saab, but a report on the Washington Examiner's website (link here) indicated that GM stands to pocket a sum amounting to US$150m in addition to the money's worth of Saab's assets. However, this is conditional to Saab turning in a profit, failing which this deal becomes nothing more than a giveaway from the struggling American giant.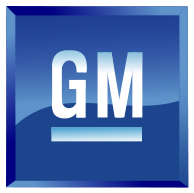 The deal also sees the European Investment Bank has pledged to have US$600m worth of financing, guaranteed by the Swedish government, available to Saab. In addition, GM and Koenigsegg will continue to work together, even after completion of the sale, to support Saab's future model developments, especially those now in the advanced stage of R&D. As a matter of fact, Saab would continue to source platforms and engines from GM in the near future.

Saab's exit from the GM family follows that of Hummer and Saturn, both of which they got rid of in the first week of June 2009. It was a sale that was going to happen sooner or later, after GM put the Swedish carmaker under bankruptcy protection since 20 Feb 2009. At the end of this restructuring exercise, GM will have only four core brands: Chevrolet, Buick, GMC and Cadillac.
According to the President of GM Europe, Carl-Peter Forster, "Saab is a highly respected automotive brand with great potential. Closing this deal represents the best chance for Saab to emerge a stronger company. Koenigsegg Group's unique combination of innovation, entrepreneurial spirit and financial strength, combined with Koenigsegg's proven ability to create world-class Swedish performance cars in a highly efficient manner, made it the right choice for Saab as well as for General Motors."
Saab themselves are just as enthusiastic to be moving under the umbrella of the newly formed Koenigsegg Group. According to Saab MD, Jan Ake Jonsson, "The proposed agreement will enable us to maximize the brand's potential through an exciting new product line-up with a distinctly Swedish character. Today's announcement is great news for Saab's current and future customers, dealers, suppliers and employees around the globe."
This news should come as some form of relief for Saab fans around the world, as not long ago, the brand was under serious danger of disappearing altogether. They are by no means out of hot water yet, but at least, there's a glimmer of hope for them now.