Insurance Institute of Highway Safety's Top Safety Picks of 2009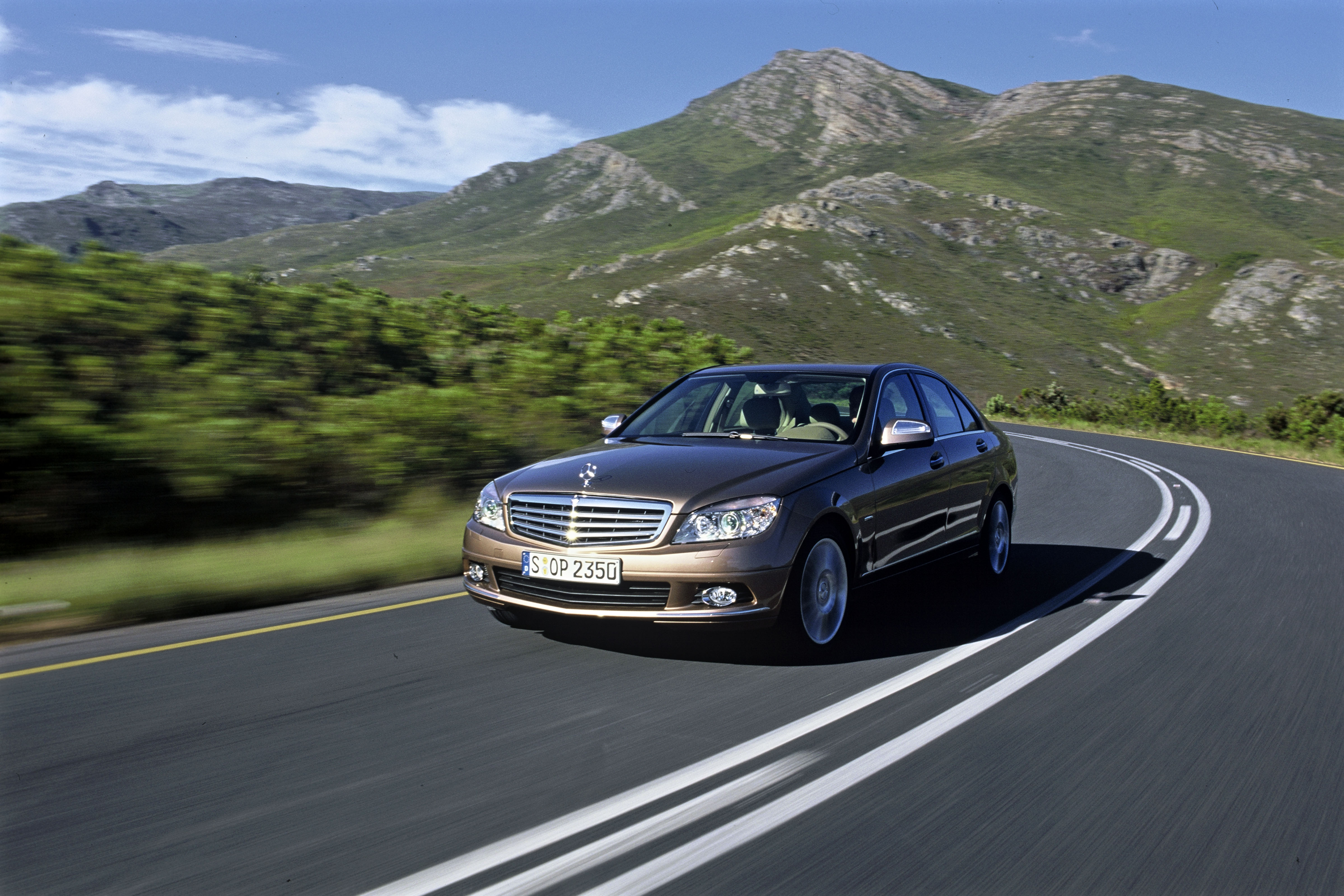 Some hours ago, someone in a press room in Stuttgart put together a news release to announce to the world that the W204 Mercedes-Benz C-class was named in as one of 2009's Top Safety Picks by the Insurance Institute of Highway Safety (IIHS), adding another star to the C-class' cap after receiving a five star rating by EuroNCAP. In essence, the IIHS' crash test IS the United States' answer to the EuroNCAP.
In the IIHS crash tests, cars are subject to frontal and side crashes, besides a rear impact test where evaluations to the cars' protection against neck injury are evaluated. According to Mercedes, the W204 scored 'top marks' for each of the criteria, but whether the term is defined to mean maximum marks or highest marks among competitors could not be ascertained.
The US spec C-class which was tested had seven airbags, belt tensioners, belt force limiters and NECK PRO crash-responsive head restraints fitted as standard. Buyers can also opt for an anticipatory occupant protection system (dubbed PRESAFE) which pre-activates certain safety systems when it anticipates a collision to be imminent – a system that Mercedes claims would reduce the impact on occupants by as much as 40%.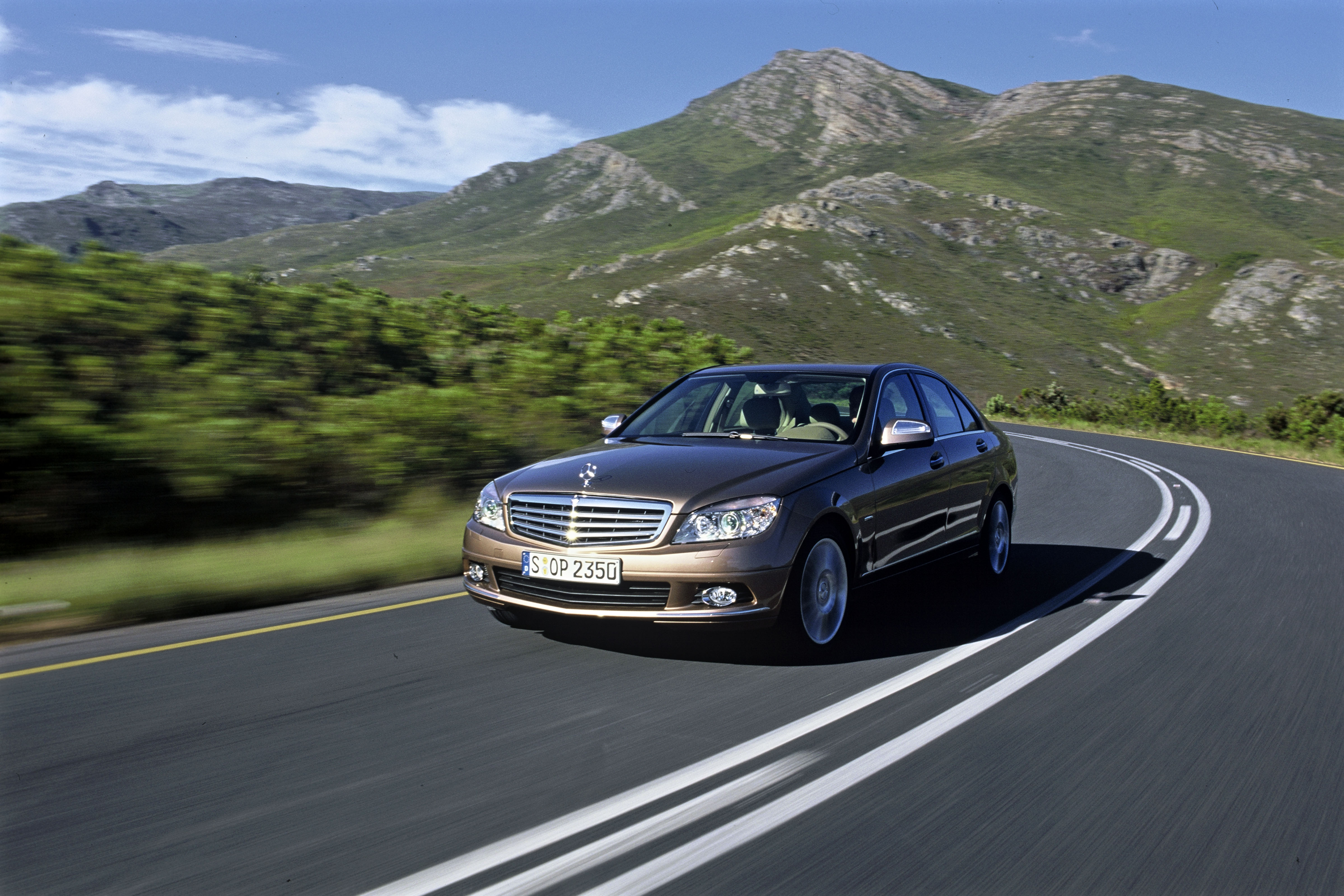 Merc C-class, one of 72 Top Safety Picks of 2009
But, I was not going to just take Mercedes' side of the story, and thus I went on to examine the claims at the IIHS' official website (link here) where they listed no fewer than 72 Top Safety Picks for 2009 with another 26 'also-rans'. Here they are: (cars sold in Malaysia highlighted in bold)
Large cars
Acura RL
Audi A6
Cadillac CTS
Ford Taurus
Lincoln MKS
Mercury Sable
Toyota Avalon
Volvo S80
Midsize cars
Acura TL, TSX
Audi A3, A4
BMW 3 series 4-door models
Ford Fusion with optional electronic stability control
Honda Accord 4-door models
Mercedes C class
Mercury Milan with optional electronic stability control
Saab 9-3
Subaru Legacy (previously sold in Malaysia)
Volkswagen Jetta, Passat
Midsize convertibles
Saab 9-3
Volkswagen Eos
Volvo C70
Small cars
Honda Civic 4-door models (except Si) with optional electronic stability control
Mitsubishi Lancer with optional electronic stability control
Scion xB
Subaru Impreza with optional electronic stability control
Toyota Corolla with optional electronic stability control
Volkswagen Rabbit (VW Golf)
Minicar
Honda Fit with optional electronic stability control (Honda Jazz)
Minivans
Honda Odyssey
Hyundai Entourage
Kia Sedona
Large SUVs
Audi Q7
Buick Enclave
Chevrolet Traverse
GMC Acadia
Saturn Outlook
Midsize SUVs
Acura MDX, RDX
BMW X3, X5
Ford Edge, Flex, Taurus X
Honda Pilot
Hyundai Santa Fe, Veracruz
Infiniti EX35
Lincoln MKX
Mercedes M class
Nissan Murano (only unofficially availabe in Malaysia)
Saturn VUE
Subaru Tribeca
Toyota FJ Cruiser, Highlander
Volvo XC90
Small SUVs
Ford Escape (new generation not sold in Malaysia)
Honda CR-V, Element
Mazda Tribute
Mercury Mariner
Mitsubishi Outlander
Nissan Rogue
Subaru Forester
Toyota RAV4
Volkswagen Tiguan
Large pickups
Ford F-150
Honda Ridgeline
Toyota Tundra
Small pickup
Toyota Tacoma (Toyota Hilux)
ALSO-RANS
These 26 vehicles earn good ratings in front and side crash tests. They have ESC, standard or optional. They would be 2009 Top Safety Pick winners if their seat/head restraints also earn good ratings:
Chevrolet Malibu
Chrysler Sebring, Sebring convertible, Town & Country
Dodge Avenger, Grand Caravan
Infiniti G35, M35
Kia Amanti
Lexus ES, GS, IS
Mazda CX-7, CX-9
Mitsubishi Eclipse Spyder, Endeavor
Nissan Altima, Pathfinder, Quest, Xterra
Saturn AURA
Smart Fortwo
Toyota 4Runner, Camry, Prius, Sienna