Everybody Watch Out! – Here Comes the 206 Bestari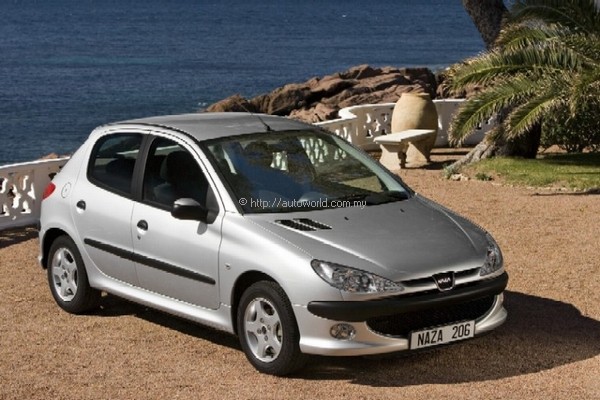 Naza Corporation sent out a signal again to the rest of the automotive industry that it really means business in the shape of the re-badged Peugeot 206, totally unadulterated except for the badges that say Bestari. Obviously Naza is taking the philosophy of 'Don't fix what ain't broke,' which makes perfect sense to a lot of people I spoke to.
What they fixed though, was the price, bringing a package of cheer to Malaysian car buyers, who now can buy for RM68, 888, (price on-the-road), for what they previously had to pay close to RM100k for. Kudos to Tan Sri SM Nasimuddin for what must be fantastic powers of persuasion, negotiation, call it what you like, but like the Naza Ria and the Sorento before this, he has managed to bring the prices down to very much more affordable levels, effectively widening the market for the car, and for the company. Others in the industry are still reeling from the price announcement, and preparing for the erosion this car is going to cause in their sales.
Speaking at the launch, Naza Group of Companies Chairman and CEO, Tan Sri SM Nasimuddin SM Amin said, "It augurs well for us because we offer quality and value for money. While we know that 206 Bestari will win the hearts and minds of the young consumers, we also expect it to invigorate our youthful and dynamic brand."
"We will always endeavour to bring to market the best product, with a balance of safety, equipment and value-for-money and today we have proved that we are really addressing customers' needs," he added.
The 206 Bestari will offer a viable alternative to people who are in the market for a car in the RM60k to RM70k bracket, and Naza was quick to point out that there are actually very few players in this price segment. Seizing on this opportunity, Naza has come up with a very attractive package, not only in price, but also in vehicle specifications that are real value-for-money.
The 206 Bestari comes as a hatchback with a 1.4 litre engine developing 75 horsepower and 120 Nm of torque; it is a front wheel drive, front mounted engine configuration with the engine mounted transversely. Power steering is standard. The transmission is either a 5-speed manual (to be launched soon), or a 4-speed automatic gearbox with Porsche Tiptronic (manual shift option) as standard equipment. An interesting feature of the automatic is that it is adaptive in nature, a feature that is not normally found on cars in this segment. Speed in top gear for the automatic gearbox is 33.86 km/hr per 1000 rpm, while the automatic is higher at 36.7 km/hr. Indications are that the automatic version will be quite economical to on fuel, while the manual gear ratios are made for more spirited driving.
Overall length is 3.84 metres, with a wheelbase of 2.44 metres. Overall height is 1.43 metres, while the width is good at 1.66 metres. With these dimensions, the 206 Bestari is a small car on the outside, but large on the inside. The rear seat, deliberately raised to minimise feelings of claustrophobia, folds away to increase luggage space from 245 litres to 1130 litres; unfortunately the rear seatback is a one-piece construction, and cannot be split. Headroom is good, thanks to conscientious design of the roofline, and legroom is reasonable. As usual with European cars, the main concentration is on the front driver and passengers; the 206 Bestari promises to be a driver's car.
Inside, the seats are fabric, while the dashboard is a one-piece construction made from injection-moulded polypropylene. The surface has a deep-grained surface to give it a leather-like appearance. The steering wheel is height adjustable, another welcome feature not found in many vehicles in this class.
The front suspension is made up of independent MacPherson struts, coil springs and a stabilizer bar. The rear suspension is a tubular torsion beam with a built-in anti-roll bar and two torsion bars; this system is similar to that found in the Citroen, and gives the 206 very good handling characteristics.
In addition, the Bestari comes with a package that brings it to the top of the pile in this segment; ABS (Antilock Braking System), and EBA (Electronic Brake Assist) is standard equipment (at least for the automatic version), and so are airbags for driver and front passenger.
We at Aw are eagerly waiting for a test car; keep your eyes on this site for our test report. (Nick, the ball is in your court now, so please do get your test units registered so our readers can hear more about it).