Thousand Litres Of Fuel On Offer With Isuzu D-Max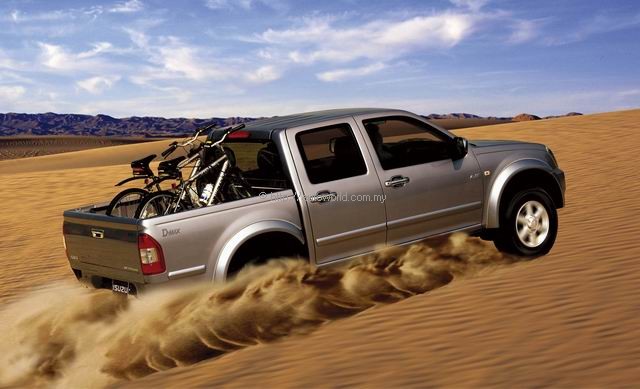 With rising fuel prices dogging consumers these days, Isuzu Malaysia has provided some respite by offering a whopping 1,000 litres of diesel free to purchasers of the already fuel-efficient Isuzu D-Max.
The high-achieving Isuzu D-Max is legendary in its ability to sip rather than guzzle fuel as proven in the recent long-distance run conducted under the watchful eyes of the Automobile Association of Malaysia (AAM). In the run, an Isuzu D-Max completed a journey of over 1,400km using less than its tankful of 76 litres of diesel.
According to CEO of Isuzu Malaysia Sdn Bhd Kyoya Kondo, the efficiency of the Isuzu D-Max combined with the free thousand litres of diesel would mean that some customers may not need to dig into their own pockets to pay for fuel for close to a year.
"We believe that the Isuzu D-Max has more than proven its capabilities in terms of fuel efficiency with its advanced direct injection turbo diesel engine. We are confident that with this 1,000-litre diesel giveaway, customers will go a long way in enjoying the performance, comfort and efficiency of the Isuzu D-Max," he said.
The special promotional giveaway of 1,000 litres of diesel by Isuzu Malaysia is for the purchase of a brand new Isuzu D-Max 3.0L and is valid from 16th March 2006 till 30th April 2006.