CONFIRMED: Renault goes to Tan Chong Motor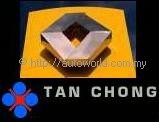 It's been rumoured for months that the franchise for Renault vehicles will change hands from Quasar Carriage, which has been handling it since the mid-1990s, to the Tan Chong Group. Today, Renault has confirmed this move in a short statement issued from Paris.
According to the statement, TC Euro Cars Sdn Bhd (TCEC) will handle commercial distribution and after-sales services for Renault in Malaysia. TCEC is a new subsidiary of Tan Chong Motor Holding Berhad (TCMH) which signed the Master Agreement with the French carmaker.
The Master Agreement includes the manufacturing and adaptation of Renault Kangoo to local requirements, also long rumoured in the market after a Kangoo was spotted at the TCMA plant in Kuala Lumpur last year.
It is unusual that such a major development has gone without fanfare as the statement mentions that the Master Agreement was signed between Georges Douin, Executive Vice President of the Renault group in charge of Product and Strategic Planning and International Operations, and Dato' Tan Heng Chew, Chairman of TCMH on May 15, 2003.
This new development will see TCEC handling commercial activities of Renault in Malaysia from mid-2003, the subsidiary having been created specifically for co-operation with Renault. From 2004, local assembly of the Kangoo in Malaysia will enable Renault to boost its sales in Malaysia. It will be produced and adapted to the specific characteristics of the Malaysian market, at TCMA plant in Kuala Lumpur.
The gradual application of the AFTA (ASEAN Free Trade Area) Agreement which provides for preferential tariffs for ASEAN-made products will allow exports to other countries in the region and it seems that Renault may also use Malaysia as a production base for the Kangoo to be distributed elsewhere in the Asia-Pacific region.
"The project is a further example of the business opportunities offered by the Renault-Nissan Alliance," declared Renault Press Officer Jean-Christophe Nougaret. That TCMH has secured the franchise is hardly surprising since Nissan and TCMH have a relationship going back over 45 years. This move could be in line with plans to rationalise distributors around the world although so far, it seems that Malaysia is the only place where Renault has transferred its franchise from an existing franchise holder to one which handles Nissan.
Executives from TCMH and Quasar Carriage could not be contacted for comment, and the position of Quasar Carriage (which recently became involved in the marketing of Skoda) is unknown at this time.