APM Boosts Production of Parabolic Springs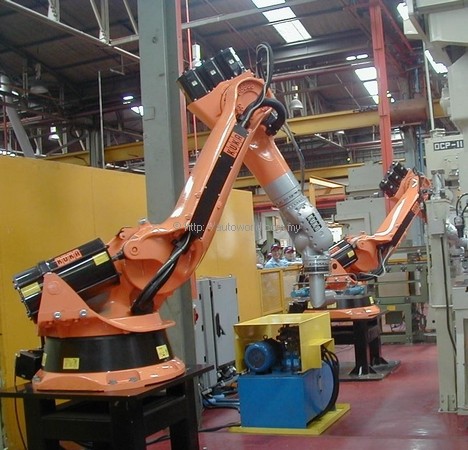 In order to meet growing demand, APM Springs Sdn Bhd, a subsidiary of APM Automotive Holdings Bhd – the largest autoparts maker in Malaysia – has increased its production capacity to 1,600 tons/month (two-shift basis). The expansion program included the installation of the latest state-of-the-art robots as part of a RM8 million investment, along with another RM2 million spent on upgrading testing facilities and equipment at the company's factory in the Pandamaran Industrial Estate, Port Klang, Selangor.
The factory is the oldest in the APM group, having been set up in 1978 to make conventional leafsprings. The latest development and investment is not just about raising output but also to achieve more consistent quality, which is something that robots are very good at.
Of course, product quality is something which APM has already raised to very high standards – as evident from its ISO9001 and QS9000 certification and it is currently applying for ISO 14000 certification. It also has the rare distinction of being one of only two companies in Asia to receive Ford's Silver Award for Quality and Delivery.
Parabolic springs are just one of the types of springs made by APM (and it is the only maker of such springs in ASEAN) as it also makes other types of springs for virtually all types of roadgoing vehicles. It has a 70% share of the domestic market for springs and is the leading supplier to local assemblers. 50% of its production is exported to 45 countries and APM-branded springs can be seen in places as far as away as Brazil and Chile and West Africa.
APM's technical partner is Horikiri Inc. of Japan, with which it has had a tie-up since 1974. Horikiri is a leading spring manufacturer in Japan and is the only one which exports heavy-duty leafsprings.