Mercedes-Benz Boutique at Changi Celebrates First Anniversary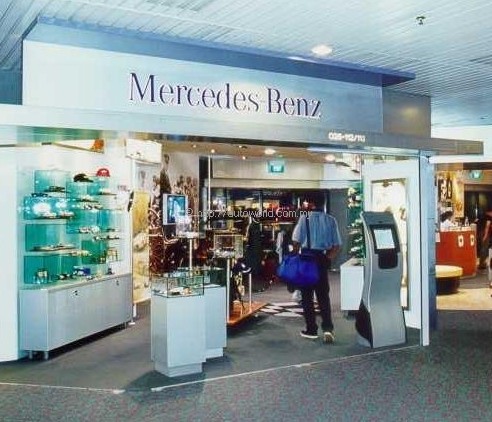 On June 18 2002, the Mercedes-Benz boutique at Singapore Changi International Airport celebrated its first anniversary with the launch of the exclusive Andy Warhol collection.
Andy Warhol is considered as one of the most influential American artists of the 20th century. He is a legend in art history as the key figure in the Pop Art movement. His provocative and creative treatment of comics like Batman, Popeye, Superman and Dick Tracy; portraits of Troy Donahue, Elvis, Marilyn Monroe, Natalie Wood, Jacqueline Kennedy and films like " Sleep", "Tarzan and Jane " transformed him into an award-winning artist and a household name.
Warhol was commissioned by Mercedes-Benz to do a collection of rare vintage cars and exclusive models to commemorate the 100th anniversary of the invention of the automobile. His creation of 35 cars, which he entitled simply 'Cars', was made between May 1986 and beginning of February 1987. He commenced his ' Car ' collection with the patented Benz-motor of 1886 and ended with the futuristic C111 (a prototype) construction.
The exclusive Andy Warhol merchandise has been specially brought in to celebrate the first anniversary of the Mercedes-Benz boutique. His artworks have been reproduced on merchandise ranging from watches, pinsets, espresso and coffee cups, golf umbrellas, polo shirts and baseball caps. They are available exclusively to Mercedes-Benz boutique customers from June 18 till June 30.
As a birthday gift to Mercedes-Benz boutique customers, all
boutique merchandise is available at a 20% discount on June 18. Lucky draws and discounts will also be part of the
anniversary celebrations.
In addition, any merchandise purchased before June 30 entitles the customer to participate in a Mercedes-Benz quiz with great prizes to be won. Entries in the easy-to-answer quiz will go into a lucky draw, and the first three correct entries drawn will win Mercedes-Benz hampers.