Accord is US Best-Seller for 2001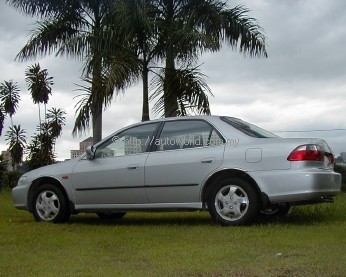 2001 car sales in the USA were topped by the Honda Accord which recorded a volume of 414,718 units. The popular Honda model, which was the best-seller in the country from 1989 to 1991 before being overtaken by the Ford Taurus and Toyota Camry, beat the second-placed Toyota Camry by 24,269 units and third-placed Ford Taurus by 61,158 units.
Another Honda model also sold very well last year. The Civic, which recorded a volume of 331,780 units, was the fourth best-selling car and held the title of the best-selling compact car in the US market for the fifth consecutive year.
More than 7.7 million Accords have been sold in the USA since the model was introduced in 1976. Currently about 85% of all Accords sold there are produced in Honda factories in North America and have a local content level of 97%.
In the luxury marque category, Toyota's Lexus brand was the best-seller in the US market for the second consecutive year after selling 223,983 units, up 8.7% from 2000. The Lexus RX 300 (Toyota Harrier in Japan) was the brand's top-selling vehicle with 77,426 units sold.
For the overall industry sales in 2001, the Ford F-Series pick-up truck was the best-seller again with 911,597 units sold. It was the 25th consecutive year that the Ford truck was the best-selling vehicle on the planet. F-Series sales accounted for almost a quarter of the 3,971,364 units of Ford Motor Company's vehicles sold (including the Premier Automotive Group brands).