Ready to Compete by 2006, says Proton CEO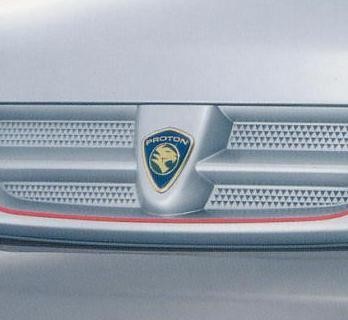 During the next four years, Proton will be in the final stages of becoming a fully capable automaker and will be ready to compete in an open market. This was declared by the company's CEO, Tengku Tan Sri Dr Malaheel in his keynote address at the 6th Roundtable on the Automotive Industry in Asia, a conference organised annually by The Economist magazine. With that capability, Proton will have achieved its goal of becoming an independent carmaker and one which would have a far broader range of capabilities in the ASEAN region.
Tengku Mahaleel revealed that the strategy it is following was presented to the Prime Minister in April 1996 and was given the go-ahead. It was a big challenge because at that time, recalled the Proton CEO, the company's competency as an automaker was only at 60%. Thus, serious effort was needed to accelerate development and capabilities and the time-frame given was 10 years – the duration of the second Industrial Master Plan.
"We checked with other global manufacturers and the GM people said it would take us 10 years; we set a target of 3.5 years," he said. That time-frame was a hectic one because it included the development of the Waja, the first Proton-designed and developed model.
One shortcut used was to acquire Lotus Engineering, bringing into the company advanced engineering capabilities that are the envy of other manufacturers. He revealed that today, Proton has some 1,600 engineers on its payroll. Some are in Lotus Engineering but there is also another group in Michigan Automotive Research in the USA, a company acquired by Proton a few years ago but which has kept a low profile. Another engineering company is also being considered for acquisition but Tengku Mahaleel declined to identify it.
As the company sped towards its goal, the economic crisis hit in 1998. Fortunately, at that time, it had already built up over a billion ringgit in cash reserves. The strategies adopted during that difficult period were of great interest to the participants of the conference as Proton had obviously weathered the crisis well.
"The government obviously played a pivotal role by having taken some effective measures to ease financing at that time," he explained. And in spite of a contraction of the market, Proton made a decision not to retrench staff. Instead it redeployed some to the vendors besides helping the vendors by providing a total of RM1.3 billion in loans.
"We transferred some of our staff to work at the vendors so that the vendors could in turn stop employing foreign workers, thus ensuring that Malaysians could have jobs," he said, adding that Proton staff also made personal efforts to sell cars. Other measures taken included reduction of parts costs which saved RM220 million and quickly coming out with a low-priced variant of the Iswara. Exports were rationalised and so were prices.
The launch of the Waja marked Proton's 'coming of age' because it signified that the company was a full-fledged carmaker. However, it is not enough and in fact, Tengku Mahaleel said that it is vital for the company to completely overhaul its model line-up during the next few years.
"Until we have completely new products – not just updates of current models – we will not embark on expansion programs to sell more cars outside Malaysia," he revealed. "We have some very exciting products under development and they will be very different from what we offer today. They will be products we can successfully export in future."
A major hurdle to get over is the brand premium index, which Tengku Mahaleel acknowledges is a weakness of Proton. "The Germans have the highest index and among the Japanese, Honda is the strongest. Proton? Definitely nowhere near them."
Extensive consumer studies were conducted and as has been found by all automakers, consumers want products that are 'interesting and attractive'. To this Proton has been adding high performance and handling, thanks to the expertise of Lotus. "The Satria GTI, which has been very well received in Australia and UK, was really a test to see if the performance angle would be a viable strategy and its sales tell us that it is indeed."
Responding to a question concerning the possibility of Proton merging with another manufacturer, Tengku Mahaleel reiterated that it was more keen on alliances and at present has such ties with Mitsubishi Motors, Renault and a German engineering consultancy called EDAG. He also revealed that Proton has a technical tie-up with Korean company LG-EDS and noted that the Koreans have a new style and approach which is very interesting.
As for the notion that 30% of Proton equity is for sale to foreign parties, he said that the number has not been specifically mentioned by the Prime Minister. "I know it has been reported but I would say it's speculation," was his response.
Tengku Mahaleel was among 13 other speakers who made presentations on various subjects and issues today. There was also an exclusive pre-recorded address by Carlos Ghosn, President/CEO of Nissan Motor, in which he gave an insight into the Nissan Revival Plan and the way Renault and Nissan have found synergies. The man charged with bringing Nissan back to profitability told the audience that his biggest worry is complacence and wants to maintain the 'underdog mindset' of Nissan employees for as long as possible.
"If we lose the underdog mentality, complacency will set in and if unchecked, a high price will be paid," he warned.
In providing a conclusion to the 2-day conference, Graeme Maxton, co-chair of the event and Global Automotive Economist with The Economist Group, said that the recovery in Asian auto has stalled – as had been predicted. And from the various presentations, it was apparent that most companies are uncertain of the future and their 'crystal balls' are still cloudy.
"There's considerable nervousness about the future," said Mr Maxton. "But carmakers should remember that there will be many positive effects from the industry's shake-out. Asia will remain the most attractive auto market in the world for the longer-term. What is evident is that Asia's carmakers need to plan very carefully. They need to identify and grasp the challenges that are coming."
And to end with an optimistic note, he added: "Difficult times bring opportunities too!"