Waja 1.6X to Be Launched On Saturday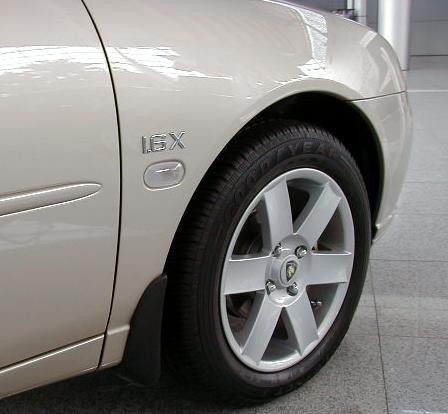 EON has announced that it will launch the long-awaited Proton Waja 1.6X this Saturday at its showroom in Glenmarie, Shah Alam, Selangor. Describing it as a 'premium model', the Waja 1.6X will come with standard ABS, a driver's airbag, leather upholstery and wood-finished steering wheel – all original factory-fitted items. In conjunction with the launch of this extra version, a new colour – Vanity Teal – will be introduced.
Available only with automatic transmission, the Waja 1.6X will have an on-the-road price of RM72,130.08.
In a statement issued today, EON managing director Datuk Adzmi Abdul Wahab said: "The Proton Waja has been so well received by EON customers that it inspired PROTON the manufacturer to aim even higher to exceed customers' expectations. The Proton Waja 1.6X Premium embodies this desire to address the needs of niche buyers by expanding on safety and comfort."
Since the launch of the Waja on August 31st 2000, EON has sold more than 26,500 units (Proton Edar, the other retail channel for the Waja, would have sold a similar volume as both companies are allocated equal volumes each month). EON continues to have a customer waiting list of three to four months (depending on colour choice and transmission type), underscoring the popularity of the Waja.
The launch of the Proton Waja 1.6X will be the highlight at the EON Autofair this weekend at the EON corporate headquarters in Glenmarie, Shah Alam. At this event, customers buying the Proton Waja 1.6X or any of its model variants this season, will be entitled to participate in the 'Win-A-Waja' contest. By popular demand, a second unit is now being introduced as the Grand Prize. This follows the success of the first promotional campaign that began on a month ago. The mechanics of the contest requires that customers take delivery of their cars within the limited period prescribed and participate in an easy-to-win contest.