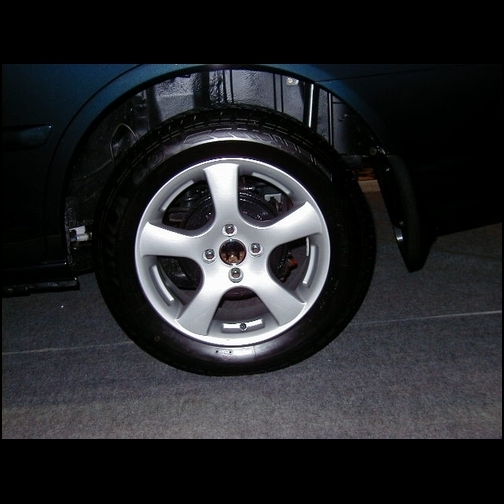 Here's the part that Malaysian buyers are probably eager to know. With the greater attention of Honda in local marketing activities, a new approach to pricing has been taken. Apart from the six standard accessories that are allowed for inclusion (air-conditioner, anti-rust treatment, audio system, central locking, power windows [4 doors] and alarm system), buyers are under no obligation to accept any other item (this policy also applies to other locally-assembled Hondas, we understand).
For the Civic EXI-S, the selling price is RM108,959.57 without insurance but inclusive of roadtax of RM278.80 and the RM300 registration fee for private buyers. Insurance, without NCB, will be around RM3,147.90 if you value the car at RM111,000. The Civic VTi is priced at RM112,980.68 on the same basis and insurance will add on another RM3,251.90 (for a value of RM115,000).
So can a buyer go to a Honda showroom and get a new Civic at these prices and pay nothing more other than the extra for insurance premium? Definitely, assured Datuk Robert Wong, J.P., Managing Director of Kah Motor. He said that there will be no pressure on customers to take any other accessories although he strongly recommends the alloy rims which he feels make the car look better.
However, customers will have to pay an extra RM98 for the separately-priced 3rd brake light because this brake light is required by law. The reason why it was not included in the car as standard was 'to keep the price down'. In theory, you can buy your own brake light but if you look at the design of the rear parcel shelf, you'll see that the original brake light is integrated with the shelf and it looks impossible for this item to be omitted. Anyway, take the original one – it's neater and it is guaranteed by Honda.
If you don't accept the RM1,720 alloy rims (sourced locally to support Malaysian industry, says Datuk Wong), then the car will come with 6JJx15 steel wheels and without wheel covers. The standard tyre size, by the way, is 195/60×15.
Full Details of Prices
Honda Civic EXi-S
Govt approved nett selling price: RM68,548.29
Excise duty: RM30,587.25
Sales tax: RM8,695.23
Metallic paint: RM450.00
Roadtax: RM278.80
Registration fee: RM300.00
Selling price: RM108,959.57
Insurance premium: RM3,147.90 (no NCB, valued at RM111,000)
Honda Civic VTi
Govt approved nett selling price: RM71,024.73
Excise duty: RM31,898.95
Sales tax: RM9,028.20
Metallic paint: RM450.00
Roadtax: RM278.80
Registration fee: RM300.00
Selling price: RM112,980.68
Insurance premium: RM3,251.90 (no NCB, valued at RM115,000)
Recommended accessories (optional)
Numberplates/exhaust finisher: RM129.00
Third brake light: RM98.00
Carpet mat: RM170.00
Stoneguard: RM160.00
Integral gear lock: RM98.00
Alloy rims: RM1,720.00 (5 pcs)