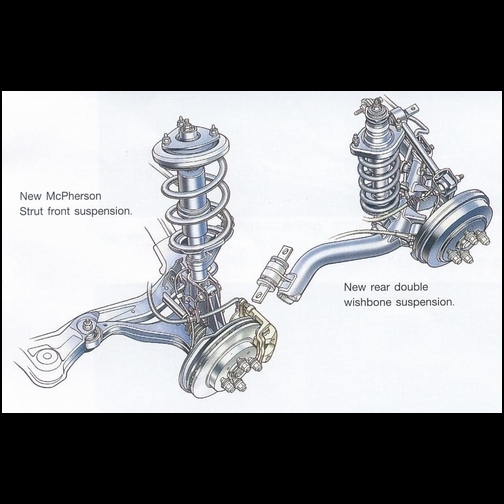 The development of this Civic generation saw some departures from previous philosophies for chassis design, notably the use of double wishbone layouts in the suspension. Although it is suspected that Honda switched to MacPherson struts for the front suspension to reduce costs and complexity, the Civic engineers defended the change by saying that the performance offer by the new high-performance struts is comparable to a wishbone set-up. One of the important things to note is that the suspension has a toe control link which helps to maintain driving stability.
The independent rear suspension remains as double wishbones but the newly-designed layout has a reactive behaviour which is supposed to help maintain the geometry at its optimum under all load conditions for stable tracking and handling.
The chassis components have all been redesigned and repositioned to minimize intrusion into the cabin. At the same time, some of the rack and pinion steering components are set higher, allowing for a reduction in the length of the nose.