Build Your Own Jaguar Online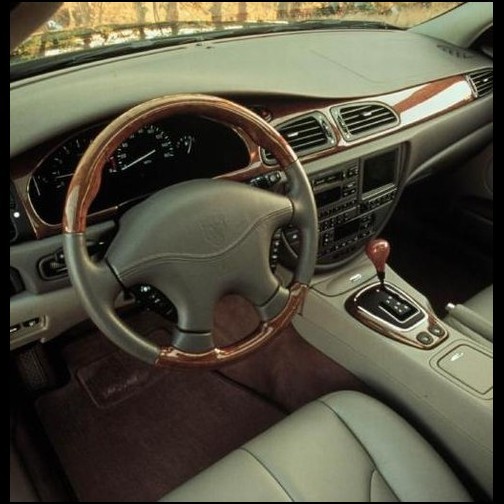 Prospective Jaguar car owners will be able to build, see and accurately price the Jaguar car of their dreams online, thanks to an impressive new feature launched now available on the company's website.
Allowing real-time configuration and pricing at the click of a mouse, for any Jaguar model currently under manufacture, the "Build your Jaguar" feature was designed to facilitate the increasing trend amongst luxury car-buyers of researching their purchases online.
The center-piece of the facility is a spinning, virtual car, developed for Jaguar Cars by digital communications agency Global Beach, which allows users to view and update more than 1,250 possible exterior combinations in real-time, rotating the car through 360 degrees.
In this industry first, the facility will be available to users across nine markets worldwide (US, UK, France, Germany, Spain, Netherlands, Belgium, Japan, Italy), delivered in nine languages.
As customers click their way through their choice of range, model, colour, trim, wheels and accessories, both image and price information automatically update. Up to 10 personalized selections per customer can be stored in a "virtual garage" or be forwarded directly to the user's local dealer to initiate the one-to-one sales process.
Advanced technology was deployed to ensure speed and style of operation. The spinning car feature, which handles 1250 possible exterior combinations and 36,000+ individual frames, was developed specifically designed to accelerate the user experience.
As a streamed interactive download, the Virtual Car avoids download-downtime, allowing the user to spin and view changes immediately. By creating data-driven color tinting instead of image imports to reflect the full palette of Jaguar paint finishes, the user benefits from real-time color updates.
A powerful configuration database integrated with Jaguar Cars' production systems has been created, to enable the user to navigate through possible specification and pricing combinations in real-time. This new functionality was developed and built by a Ford-Trilogy joint-venture company that was formed last February and which develops and operates Ford's consumer
Web sites. The joint venture company is overseen by ConsumerConnect, the Ford unit responsible for transforming the company into the leading online consumer company for automotive products and services.
Phil Cazaly, Jaguar's Director of Marketing said: "As a company going through rapid growth, Jaguar is totally committed to the use of new technology. The car configurator on the Jaguar website is our first step towards e-commerce and will give real value to Jaguar Customers."
"We believe we have achieved an industry first – the first to deliver the facility across multiple markets, in multiple languages and with a direct online route to the dealer."
This year, Jaguar, which is a division of Ford, plans to sell over 85,000 cars in 70 countries. It manufactures three models – the S-Type saloon, XJ saloon and XK sports car. An all-new compact sports saloon is to debut in the first quarter of 2001.