ISUZU AXIOM – From Concept to Showroom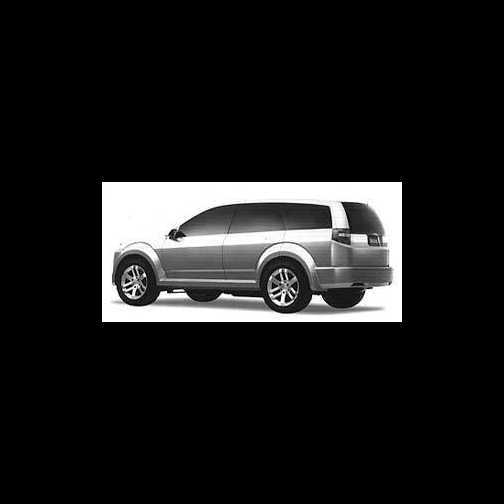 Isuzu Motors has confirmed that it will turn the ZXS concept shown at the 1999 Tokyo Motorshow into a production model which will go on sale from early next year. The new SUV (sport utility vehicle), to be known as the Axiom – a name which was selected from over 35,000 names suggested by consumers via the Internet – will be manufactured at Isuzu's factory in the USA. The initial production of 24,000 units a year will be sold in North America only.
"The Axiom Sportwagon was designed as a 'hybrid vehicle'," said Scott Hyde, Executive Manager, Product Planning, SUV, at Isuzu's US subsidiary, "combining two uniquely American vehicle types: the SUV and the stationwagon, hence the name 'Sportwagon'".
The Axiom Sportwagon is to mirror the ZXS concept vehicle (pictured) in appearance and technical abilities and follows in the concept's intent to be an elegant extension and refinement of the SUV category. But don't let the 'street looks' fool you: the Axiom Sportwagon is more SUV than car, and is claimed to be fully capable of operating proficiently in severe weather and challenging terrain. But in contrast to typical SUV ride and handling, the Axiom Sportwagon's sophisticated suspension is also tuned to accentuate spirited on-road handling and performance while yielding a supremely smooth and comfortable ride.
These performance goals have been accomplished with a moderate reduction in ride height, a sturdy chassis-frame supporting an independent double-wishbone, torsion bar front suspension and a 5-link live rear axle with coil spring suspension. This advanced suspension layout is augmented with "Intelligent Suspension Control" (ISC) which incorporates a dedicated CPU that monitors inputs for terrain and continuously adjusts shock valving to provide the best level of ride and handling for the given terrain.
The Axiom is the first Isuzu product to combine the ride and handling benefits of ISC's computer-guided, real-time, shock-valving adjustment with the traction and handling benefits of the Torque-on-Demand 4WD system. This system, co-patented with Borg-Warner Automotive, is designed to provide optimal traction by selecting the most suitable torque distribution between each of the large 17-inch wheels automatically.
Powering the Axiom Sportwagon is a high-performance 3.5-litre DOHC 24-valve V6 petrol engine producing 158 kW/215 bhp at 5400 rpm. This all-aluminium engine has sequential multi-point EFI, a direct ignition system, variable intake, drive-by-wire electronic throttle, and is managed by a super-fast 32-bit PCM. Isuzu claims it is one of the more advanced engines available in an SUV. The transmission is an electronically-controlled 4-speed automatic.
For the US market, the Axiom's powertrain (like all Isuzu SUVs sold there) will have a 10-year/120,000 mile Powertrain Limited Warranty, the longest offered by any manufacturer in North America.
The interior design features ergonomically designed controls with upscale amenities more commonly found in performance vehicles yet with the room and luxury usually restricted to luxury coupes. In addition, this Isuzu introduces the company's first Multi-Information Display which allows occupants to control the sound system, automatic climate control and tripcomputer as well as keep time with an on-board clock synchronised to the US atomic clock, and also to monitor vehicle heading via a digital compass.