Have been waiting for the Goodyear Asy 3 for the past year. Launch in EU in 2016, hoping for it to be here late last year but until now still not launched. Heard that many sizes have yet to arrive including my VR size of 215/45R17. In the end cannot wait anymore so went for 225/45R17 which was available.

VR first use Goodyear way back in 2004 (really long time ago) and that was the Goodyear F1 Directional GS-D3, then the replacement Goodyear First Asymmetric in around 2008/9, then the Asy 2 in 2011. You can read on the Asy 2 here ( http://autoworld.com....agle-f1-asy-2/ )

Fitted my Asy 3 at Quicksave, USJ.
Not too much changed in the pattern, probably fine tuned and with new rubber compound

Sidewall design almost identical....lol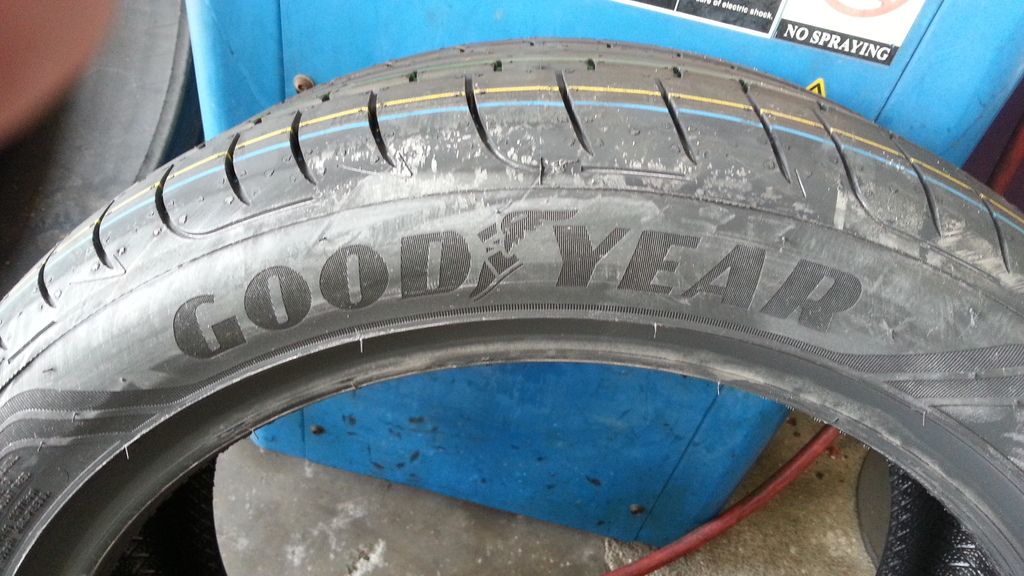 Asy 3 wording small and tiny