Mercedes-Benz charts global record sales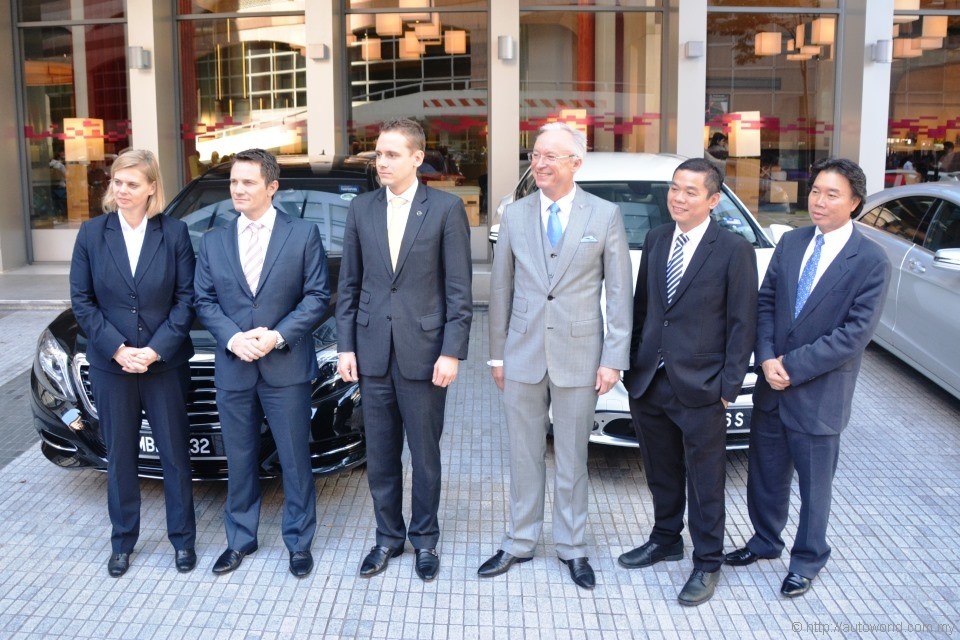 Mercedes-Benz recorded its fourth successive year of global record sales with no less than 1,650,010 vehicles sold across the world in 2014. Throughout the entire year, the company in fact posted record sales on a monthly basis, culminating in the company's best ever monthly and quarterly performance at the end of 2014 with 163,171 units sold in December and 454,854 units with October and November sales totaled in.
Much of all that record sales have been attributed to company's transverse-engine 'New Generation Compact Car' (NGCC) model family consisting of the A-, B-, CLA-, and GLA-Class models. These four models combined delivered a total of 463,152 vehicles worldwide and they will soon be joined by a fifth member, the CLA Shooting Brake, in spring 2015.
Weighing in a similarly significant contribution is the all-new W205 C-Class which rolled out globally in March in sedan format followed by an estate version six months later. Despite not having a full twelve months on the market, Mercedes was nevertheless able to sell a total of 316,792 units of the new C-Class.
Other key sellers in the range are the E-Class with 257,571 units and the S-Class with 103,737 units. Of note is the China-exclusive long wheelbase variant of the E-Class which, on its own, sold 56,344 units, accounting for 21 percent of the model's global sales. SUV models, namely the GLK-Class, M-Class, and G-Class, also set record high sales of 341,788 sales.
Among the various countries, the United States continue to be Merc's biggest market with 330,391 units sold followed by China with 281,588 vehicles; the entire Asia-Pacific region gobbled up 491,321 units. Strong growth was seen in Europe as well, with the region's final tally of 722,732 units representing a 9.4 percent increase from 2013's numbers.
In our own backyard, Mercedes-Benz Malaysia reports similarly encouraging numbers, with total sales rising 17 percent year-on-year to close with 9,419 sales, out of which 6,932 units were accounted for by passenger cars. Sales of core models, namely the C-, E-, and S-Class totaled 4,575 units, 635 of them contributed by the S-Class alone. Models of the NGCC family, this year bolstered by introductions of the CLA and GLA, chipped in 2,322 sales.
Mercedes expects this strong momentum to carry into 2015 with a new range of SUV products plus full availability of the highly-acclaimed all-new W205 C-Class to be major growth drivers across the world.