Global NCAP – Cars in India offer inadequate safety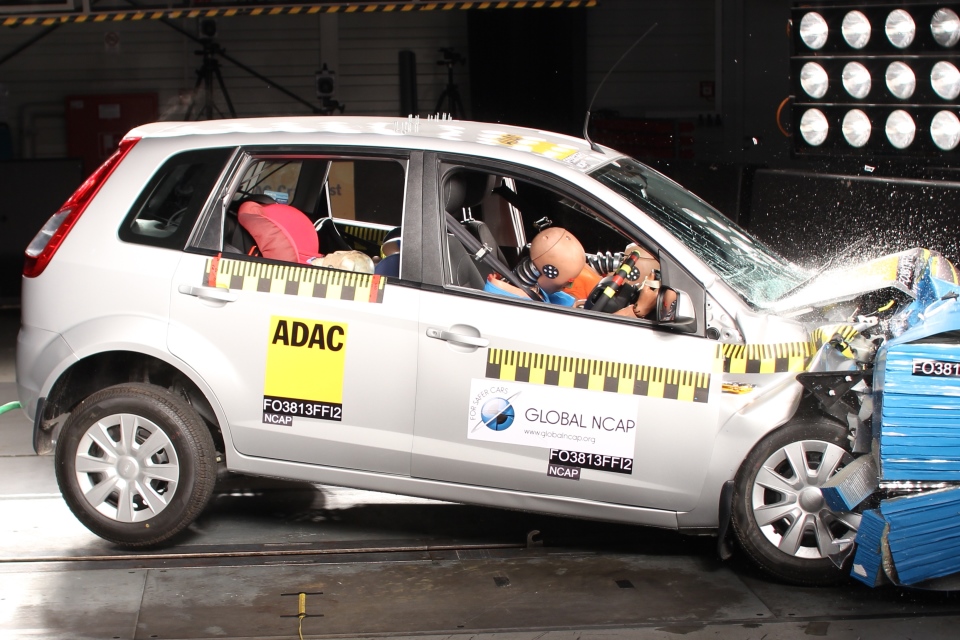 Development of vehicle safety have accelerated by considerable margins in the last thirty years. Dual airbags for example, once exclusive to luxurious vehicles, are now standard in the Perodua Viva, and further up the food chain comes active safety aids such as ABS, traction control, and the latest fad, autonomous emergency braking.
Authorities around the world are imposing tougher regulations on safety and, as if in tandem, consumers with growing awareness are similarly clamouring for vehicles with increased standards of safety. The combination of these two factors has led to the unprecedented proliferation of safety features that we now take for granted in our vehicles.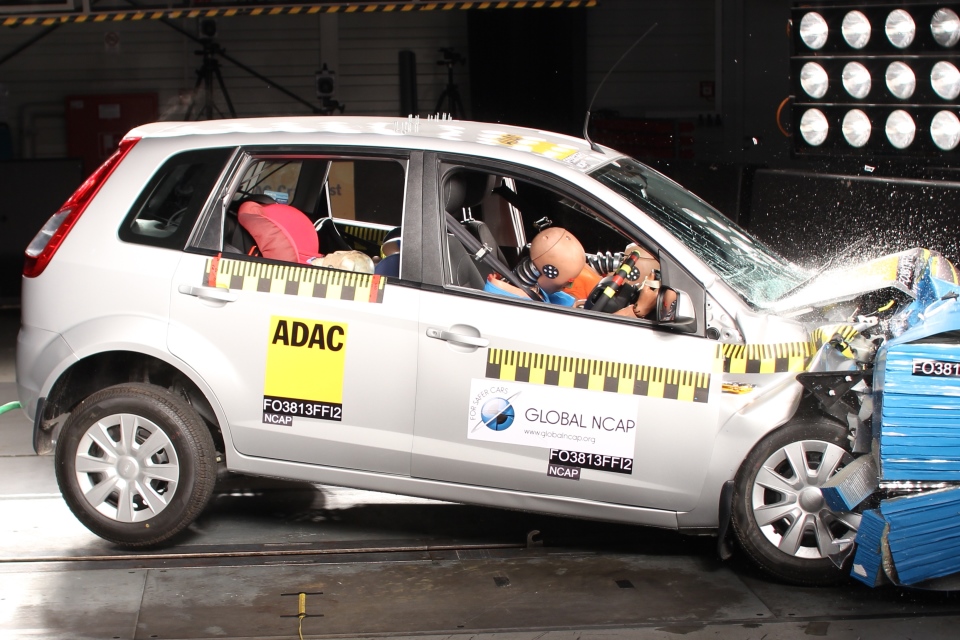 While it is easy and noble to campaign for improved safety, it is also important to remember that safety costs money, and consumers will ultimately have to pay for all the engineering work and hardware that go into making all the five-star NCAP ratings possible. Besides employing sensitive and costly hardware, the various active safety features in modern vehicles require extensive calibration and fine tuning, and someone has to pay for all that man-hours.
Educated consumers in developed markets have no problems forking extra money to pay for safety. It is why in Europe, for example, you can have your Volkswagen Passat with steel rims and hub caps, but they all come standard with six airbags and stability control. Cost sensitive markets, however, play with different rules; consumers are less affluent, less educated, and are consequently less willing to pay for features that they can't see or use on a day-to-day basis; we certainly do not hope for features like airbags to be used on a day-to-day basis!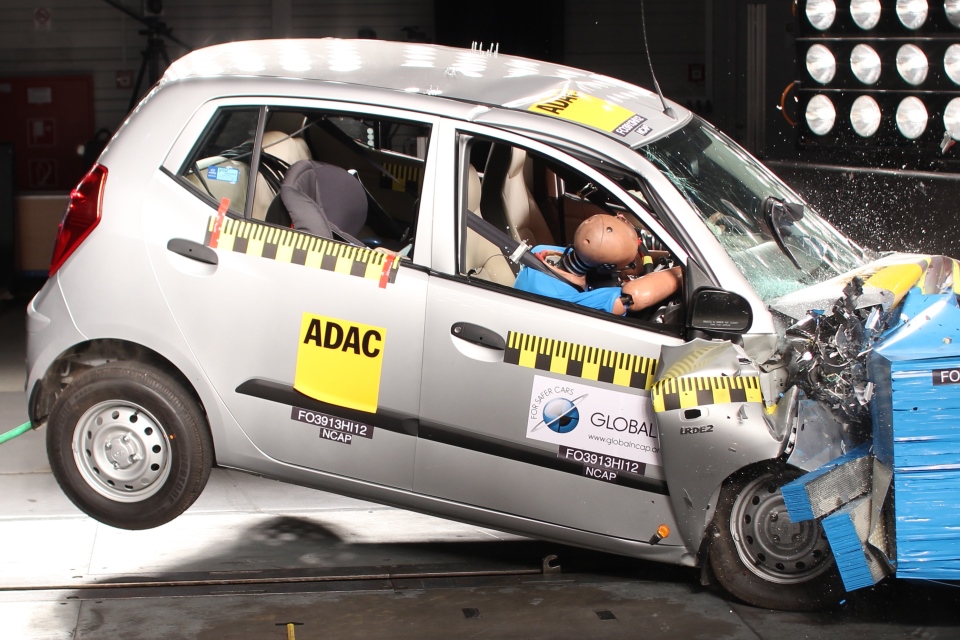 Malaysians are on our way in developing awareness on safety. Our consumers are learning to demand for safety features such as ESC and airbags, though the sight of unbuckled occupants and kids sitting on the laps of their parents in moving vehicles suggest we still have a long way to go, but we are on our way. At the very least, we are seeing ESC and ISOFIX trickling their way into budget vehicles; the same, however, cannot be said of India.
A recent report by Global NCAP on five of India's most popular vehicles showed all five vehicles to be way off the mark in their ability to protect their occupants when subject to the standard NCAP 64kph frontal impact test. Models tested included the Suzuki-Maruti Alto 800 (India's best-selling model), Tata Nano, Ford Figo, Hyundai i10 and Volkswagen Polo. Combined sales of these five cars account for around 20% of all the new cars sold in India last year.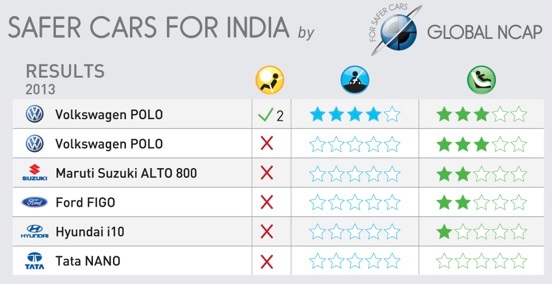 Max Mosley, Chairman of Global NCAP, said, "India is now a major global market and production centre for small cars, so it's worrying to see levels of safety that are 20 years behind the five-star standards now common in Europe and North America. Poor structural integrity and the absence of airbags are putting the lives of Indian consumers at risk."
All five models were evaluated in their entry-level states, and none of them had airbags as standard, although Volkswagen did make amends by immediately making dual airbags as standard for the Polo. Global NCAP consequently accepted a request by Volkswagen to re-test the Polo in its dual airbag specification. A similar situation occurred in ASEAN NCAP Phase I with the Proton Saga FLX.
In their original states, all five vehicles tested returned ratings of zero for adult occupant protection, but in its enhanced dual airbag specification, the Polo immediately earned itself a more four-star rating. Global NCAP noted that only the Polo and Ford Figo had structures that remained stable after impact; structures of the Alto, Nano, and i10 all collapsed to varying degrees resulting in high-risk of life-threatening injuries. It is worth noting that the European-spec i10 had a four-star rating from Euro NCAP, but the Malaysian version fared just as poor as its Indian counterpart in the ASEAN NCAP.
In addition to the NCAP tests, Global NCAP also subjected the same models to the less stringent UN basic crash test with a 56kph frontal impact on a 40% offset barrier. Results of this test show the Ford Figo passing despite not having a driver airbag because of the crash dummy's head narrowly avoided hitting the steering wheel directly. The Volkswagen Polo passed this test only after upgrading itself to dual airbags.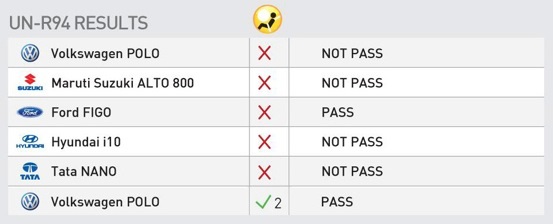 Rohit Baluja, President of India's Institute of Road Traffic Education (IRTE) said, "These results show that India would benefit enormously from the introduction of minimum crash safety standards and clearer information for consumers about the protection new cars offer. Many cars made in India for export meet these standards already, so it's not a question of know-how or capability."
"India's automobile industry just needs the right incentives. With the UN's minimum safety standards and clear information for consumers, India can produce cars that are every bit as good as those in Europe and the US," he continued.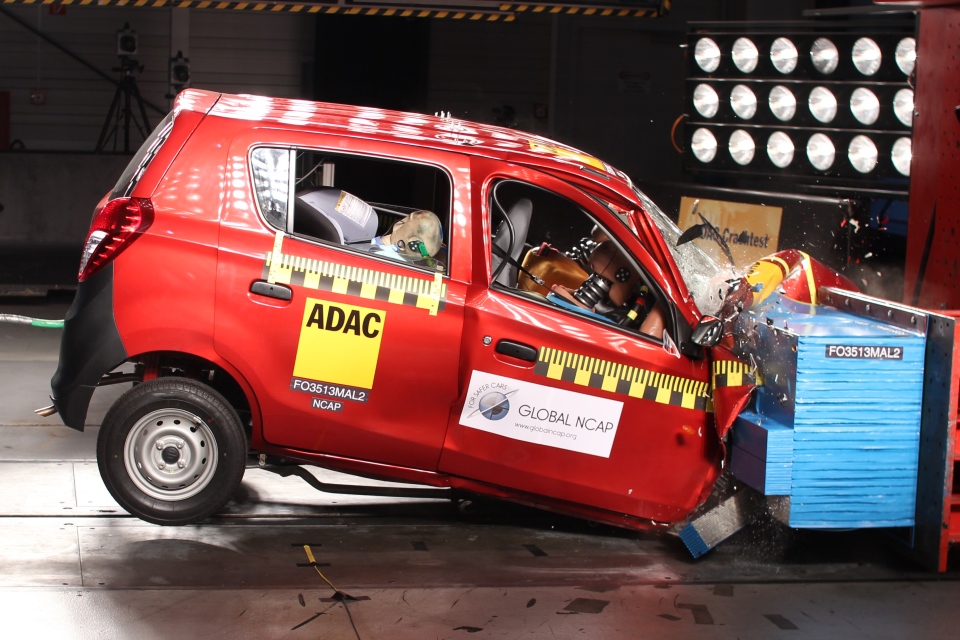 KON
Pictures: Official Global NCAP release.