Priest pockets RM20k from Shell contest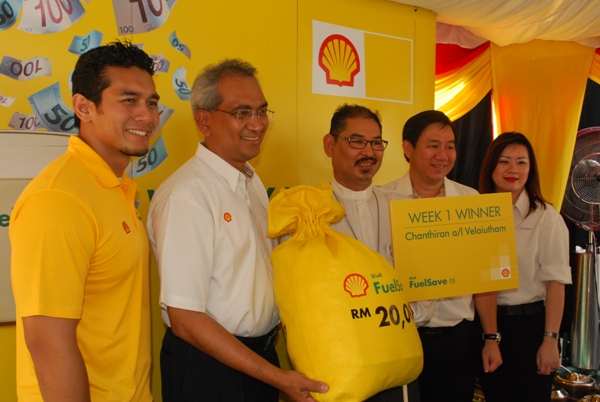 When Chanthiran a/l Velaiutham answered a call from Shell representatives telling him he had won RM20,000 from the Pump and Stand to Win RM500,000 contest, he was skeptical, suspecting that it was one of those scams that have ensnared countless unsuspecting victims.
The 51-year-old priest from a church in Kajang had never won a contest before, and was not even bothered to participate when the Shell station's staff passed him the contest form. However, a man walked past him as he held the form and claimed to be a previous contest winner from Shell. He advised Chanthiran to give the contest a try, and the rest of it was history.
"This grand prize win of RM20,000, I believe, is indeed because of God's grace. As a priest, my responsibilities lie with the underprivileged community in the area. Finding funds to feed and clothe them is a constant challenge I face. With the win of RM20,000, together with my church parishioners will be be able to do a lot of good for the community. On the recipients of this windfall, I will ask my church members to decide to whom and how they want to spend the money," said a beaming Chanthiran.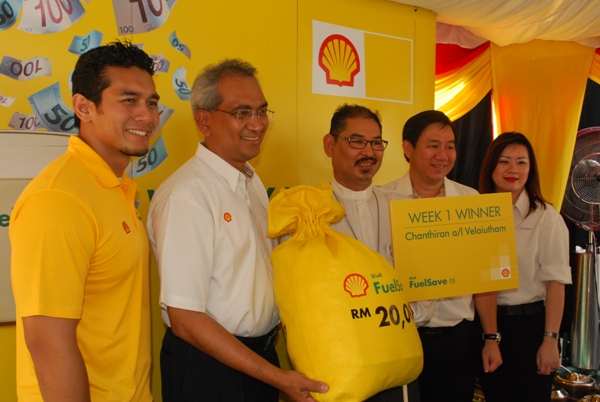 Chanthiran picked up his prize today at the Shell station in Bandar Utama in a celebration event to mark the first weekly winner of the contest. Every week, there will be a RM20,000 grand prize winner, five RM2,000 winners, and 1,000 RM100 consolation prize winners. At the end of the contest, the ten grand prize winners will then be in the running for the RM500,000 grand prize.
"At Shell, we believe in rewarding all of our loyal customers regardless of which products of ours is purchased. In promoting our fuels, Shell has also built for ourselves, a reputation for offering exciting contests. By the end of November, we would have rewarded 23,624 Malaysians for simply filling up with Shell. The Shell Pump and Stand to Win RM500,000 is offering our largest prize purse of RM500,000 to motorists nationwide," said En Azman Ismail, MD of Shell Malaysia Trading Sdn Bhd and Shell Timur Sdn Bhd.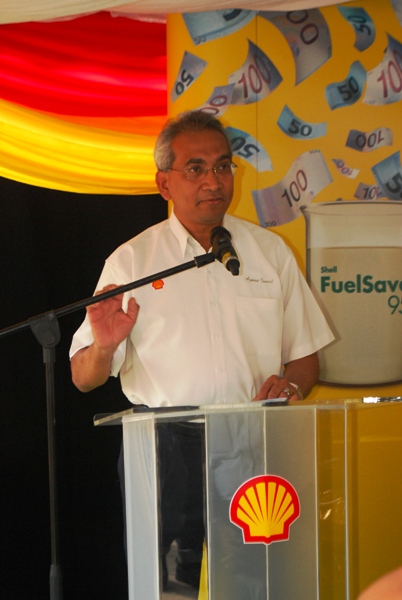 In line with its commitment to encourage fuel efficient driving by motorists, Shell will be holding the first ever Shell FuelSave Day on 15 October at the 1 Utama Shopping Centre (old wing car park). Poised to create a Guiness World Record, Shell FuelSave Day will be the largest ever fuel efficiency training held simultaneously in 10 countries across Asia and Europe.
KON