Just replaced my battery under warranty at Ford PJ today. Here are some photos of what needs to be done to get the battery out (just in case you want to do it at home or once you are outside warranty).
1. Unplug connector (circled blue)
2. Loosen screw (circled red)
3. Pull out air hose (circled green)
4. Using 2 hands, pull out airbox (circled yellow)
5. Once the airbox is out, remove the front plastic cover in front of the battery.
6. You will see the bracket that holds the battery down. Remove nut and bracket.
7. Slide battery out. Remove positive clamp. Slide it further out. Remove negative clamp.
Here's a close-up shot.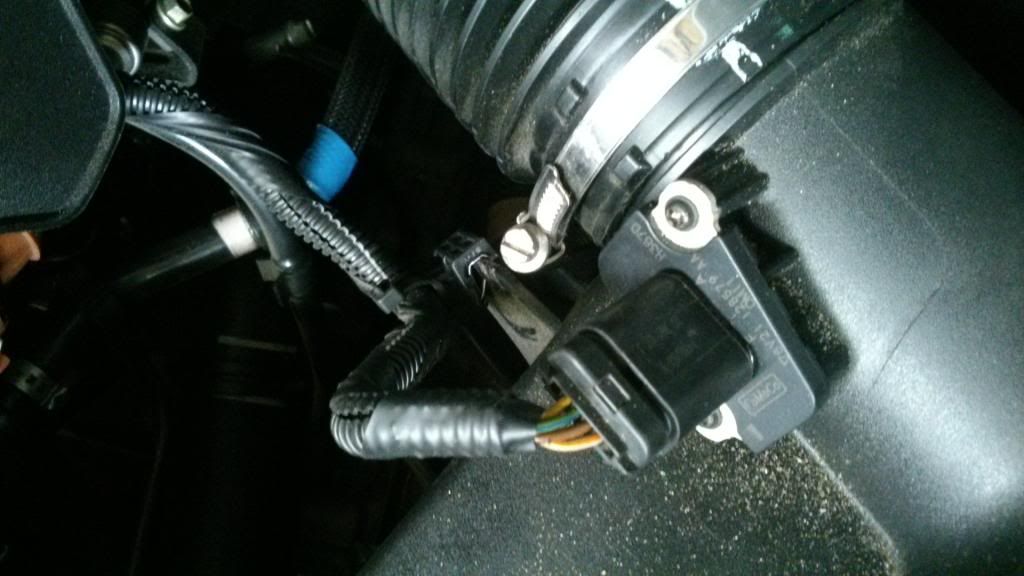 Here's the battery specifications. I have no idea what size it is.