New Chief Operating Officer For Isuzu Malaysia
Isuzu Malaysia Sdn Bhd (IMSB) has announced the appointment of Atsunori Murata as its new Chief Operating Officer (COO) and who will be in charge of overseeing all operational aspects under the Commercial Vehicle Division.
"Atsunori Murata has held diverse leadership roles throughout his employment with Isuzu Motors Japan, with experience particularly in sales and business development, product planning and operations. I believe that his extensive experience will prove to be a vital advantage to this organisation, in order to maintain Isuzu Malaysia's position as No. 1 preferred Commercial Vehicle (CV) in this country," Isuzu Malaysia Chief Executive Officer, Koji Nakamura, commented on the appointment.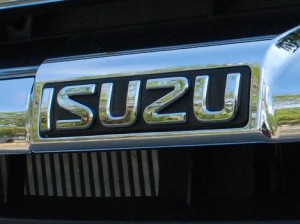 Having been with Isuzu Motors Limited since 1998, Murata brings with him 20 years of experience in international sales and business management, having had the opportunity to serve various markets such as China, Hong Kong, Singapore, Australia, New Zealand, EU countries, and the United Nations. Further, Murata cultivated vast experiences in coordinating business, sales and after-sales planning, corporate finance management and manufacturing coordination for commercial vehicle during his secondment to Isuzu Trucks South Africa in 2010, and Isuzu Motors Sub Saharan Africa in 2015.
Upon returning to serve Isuzu Motors Japan, he was tasked as Chief Coordinator for the Tokyo Motor Show 2017, aside from coordinating other automotive events that required his expertise and knowledge.
"I am thrilled to join Isuzu Motors Malaysia, and look forward to taking on this new challenge. I have been privileged to coordinate and manage automotive business units on a global scale, and I will do my very best to bring Isuzu Malaysia to the next level in the local automotive industry", said Murata.
In addition to Murata, new faces who recently joined Isuzu Malaysia, under the After Sales Division (ASD), include Ryo Kakogawa as Chief Operating Officer (COO); Katsushi Shimauchi as Senior Advisor for Service Marketing; and Yuji Shinya as Advisor for Parts Operation.