Home
Car Brands
BMW Group Malaysia Introduces New BMW Oil Inclusive Program
BMW Group Malaysia Introduces New BMW Oil Inclusive Program
BMW Group Malaysia has introduced the BMW Oil Inclusive Program for all BMW vehicles which have lapsed in their original service programs. The new BMW Oil Inclusive Program is a first for the Malaysian automotive industry by the German premium automaker and as its name suggests, is applicable for all BMW vehicles that do not have an active service program running.
This new BMW Oil Inclusive Program allows BMW owners to extend the service of their vehicles within a set number of years or mileage i.e. 5 years / 60,000 km or 5 years / 100,000 km; whichever comes first.
As an example, a BMW 3 Series registered in 2012 would already be out of its service and warranty programs with its current mileage of 70,000 km. By signing up for the 5 Years / 100,000km Oil Inclusive Program this year (2017), the owner will get to continue the Free Scheduled Service program for his BMW 3 Series  up to Year 2022 / 170,000 km (whichever comes first).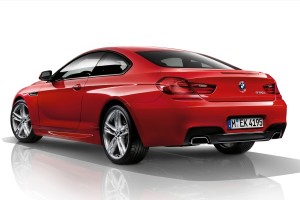 "We at BMW Group Malaysia have always been committed to providing our customers with the very best, first-class service that can only be expected when owning a premium vehicle from us. The addition of our new oil inclusive program ensures that our valued customers are able to have the freedom to further enjoy their premium ownership experience of their BMW vehicle even after the original service period." said Mr. Han Sang Yun, Managing Director and CEO of BMW Group Malaysia when introducing the new BMW Oil Inclusive Program.
Sharing Mr. Han's sentiments, Stefan Sloboda, Head of Aftersales, BMW Malaysia said, "Customer Orientation is at the heart of what we do at BMW Group Malaysia so when we received feedback from our customers who loved their vehicles and wanted to continue their ownership experience with their current car, we saw a need to help them with their experience which is what the BMW Oil Inclusive program aims to achieve."
The program is also flexible as it offers packages that caters to the different driving usage of customers. Below are the package prices according to the vehicle models respectively.*
The costs of the Oil Inclusive program is as follows*:
The BMW Oil Inclusive Program secures engine oil services where customers can be assured that only BMW Genuine Oil and Original BMW Parts would be used during the service intervals at all BMW Authorized Dealers. The BMW Oil Inclusive Program also adds value to your BMW vehicle should you decide to sell or trade in the car at any Authorized BMW Premium Selection dealerships nationwide, within the validity of the program.
To find out more information or to purchase the new BMW Oil Inclusive Program, contact or visit any of the 39 BMW Authorized Dealership nationwide.
* Prices shown are retail prices inclusive of 6% GST.
* Prices shown are valid at time of publication.
* BMW Group Malaysia reserves the right to change the above prices without any prior notification.