B10 Biodiesel – Govt announces Oct implementation, BMW voices caution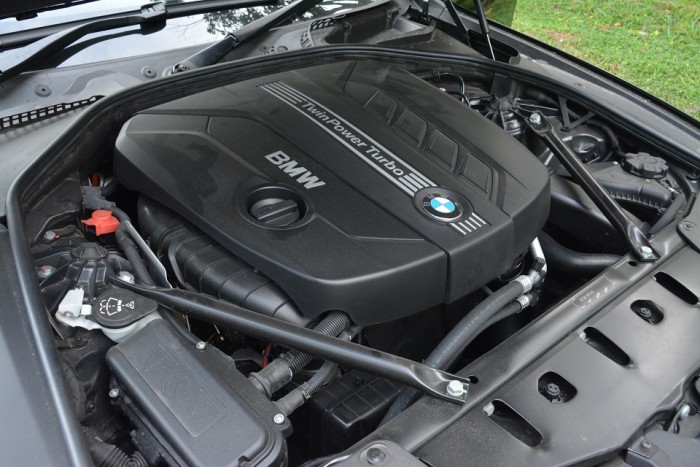 Malaysia will be adopting the use of B10 biodiesel by October this year, according to a Bernama report dated today quoting Datuk Amar Douglas Uggah Embas, Minister of Plantations Industries and Commodities. The report further elaborates that the switch from the current B7 grade to B10 will serve to boost local palm oil by as much as one million tonnes per year.
"Meetings with stakeholders (farmers) will be finalized by the end of June. We will evaluate documents relevant to the implementation and subsequently present them to the cabinet," the minister was quoted as saying (translated from Bahasa Melayu) after launching the 8th International Farmers' Conference in Kuala Lumpur today.
In biodiesel nomenclature, the number of the grade indicates the percentage of palm-based methyl ester blended into the fuel; B7 and B10 in this case indicates seven and ten percent respectively.
Following the announcement, BMW Group Malaysia has swiftly issued an official statement describing potential problems that can occur if a modern diesel engine is fueled with B10 biodiesel.
"In our tests with B10 Biodiesel worldwide, we have found technical challenges present when blending 10% of palm based methyl ester with the current conventional fuel," stated Mr Alan Harris, Managing Director and CEO of BMW Group Malaysia.
BMW's statement elaborates that severe engine damage due to formation of oil sludge could occur, as Fatty-Acid Methyl Ester (FAME), which boils easily at high temperatures, mixes with engine oil, causing the latter to thin and reduce its ability to effectively lubricate the engine.
Test engines made to run on B10 were found to clog injectors, which disrupts the injection cycles thus resulting in unstable idling, negative emissions, and undesirable engine acoustics. Additionally, higher levels of water in B10 biodiesel can lead to corrosion of components in the fuel line and subsequently result in fuel filter blockage.
"The current modern diesel engines in Malaysia are well suited to run on the B7 levels of biodiesel, however, while biodiesel is introduced with the intention of promoting the use of clean and green technology as well as to increase the domestic use of palm products in the country, we must ensure that the technology is safe and proven to also benefit the industrial and the automotive sector," Harris concluded.