Honda targets new fuel efficiency record in round-the-continent drive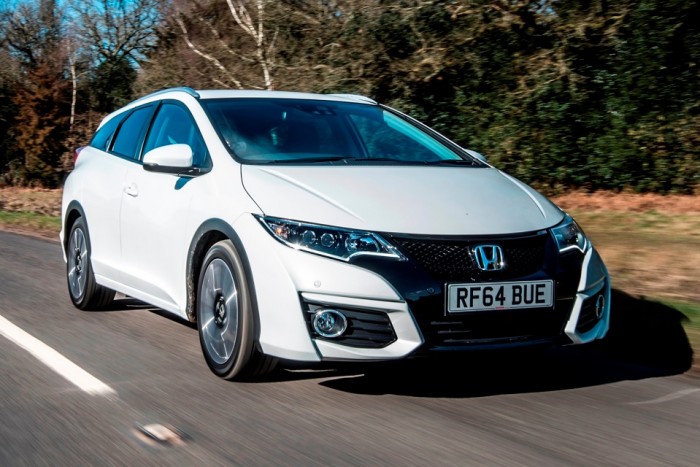 On Monday, 1 June 2015, two members of Honda's European R&D Team will embark on a journey traversing 24 European countries in an attempt to set a new Guinness World Record for fuel economy with the company's 1.6-litre i-DTEC turbodiesel engine powering a stock standard European-spec Civic Tourer. The engine is a mainstay of Honda's European line-up, being also featured in the Civic hatchback and the CR-V.
The journey of the challenge stretches 13,614km long and is expected to take 25 days of driving – averaging seven and a half hours per day behind the wheel covering 592km of road. Undertaking the challenge will be Fergal McGrath and Julian Warren, colleagues of 18 years based in Honda's Swindon plant in the UK.
McGrath comments: "We are very much looking forward to the record attempt, and while we're excited we're both a little nervous about the scale of the task that awaits us. A huge amount of planning has gone into taking on this challenge and we look forward to what we hope will be a successful result when we return to Brussels on June 25th. But we've got more than 170 hours behind the wheel to contend with first!"
Official Guinness World Record title on the attempt, which is the first of its kind, is 'Lowest Fuel Consumption – all 24 contiguous EU countries,' and is calculated over the entire journey. Based on strict and rigorous guidelines, the record attempt requires the car to enter each of the 24 countries specified, collecting a range of evidence including a fuel/mileage logbook, GPS readings, video, photographs and independent witness signatures to prove that it has done so. The two designated drivers must also be in the vehicle for every kilometre it is driven.
Movements of the vehicle will be closely monitored through a tracking device fitted by fleet telematics and stolen vehicle recovery expert, TRACKER (part of the Tantalum Corporation). Members of the public can follow the vehicle's progress live by visiting http://www.tracker.co.uk/RealFuelChallenge.
The 24 countries which are covered in the route, in alphabetical order, are as follows: Austria, Belgium, Bulgaria, Croatia, Czech Republic, Denmark, Estonia, Finland, France, Germany, Greece, Hungary, Italy, Latvia, Lithuania, Luxembourg, Netherlands, Poland, Portugal, Romania, Slovakia, Slovenia, Spain and Sweden.
Picture: Official Honda release.