Mazda3 SkyActiv CKD launched in Malaysia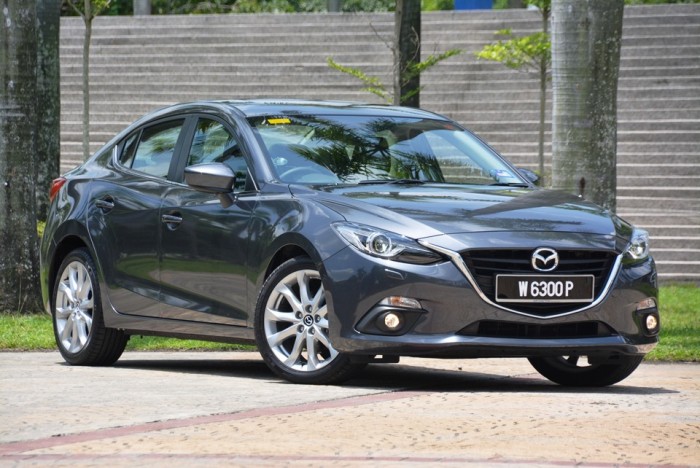 Wednesday 08 April 2015 – Bermaz Motor Sdn Bhd, the local distributors of the Mazda brand today announced that the Mazda3 SkyActiv is now available as a CKD (locally assembled) model, and is available at showrooms nationwide. Hitherto, the Mazda3 has been available only as a CBU (Completely Built-Up or fully imported).
With the model going CKD, there is a substantial reduction in the price, which should go down well with Malaysian motorists, and make the Mazda3 a serious contender in the 2.0-litre class of vehicles. The fact that the Mazda3 is also pretty well-packed with goodies will only serve to persuade more motorists to turn towards the Mazda brand.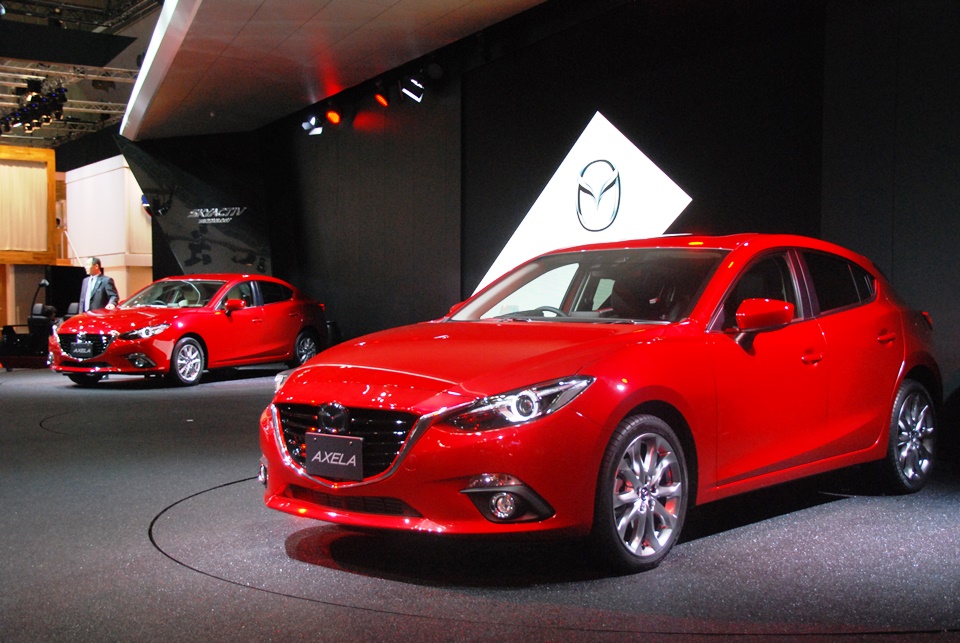 The Mazda3 is available in three variants, with the Sedan GL offered at RM108,941, the Sedan and Hatchback High-Spec models both at RM124,354.40 (all prices OTR with insurance). The reduction in prices is the result of Bermaz passing the savings gained from the CKD exercise back to its customers (in addition to gaining a competitive edge, naturally).
All versions are powered by Mazda's revolutionary SkyActiv-G petrol engine with a 2.0-litre displacement, with a more than impressive output of 162hp at 6,000rpm and 210Nm at 4,000rpm. This is the renowned low-mass, high-efficient and low-emission power plant. Matched to the equally impressive SkyActiv-Drive 6-speed automatic gearbox, and with the total SkyActiv package, the all-new Mazda3 SkyActiv delivers pleasing performance in both dynamic and economic aspects.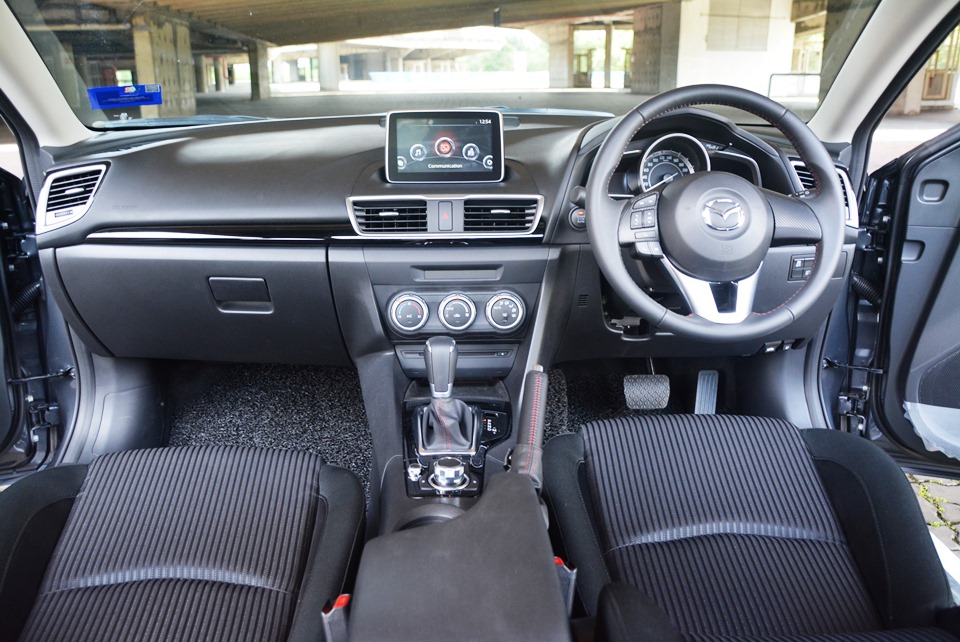 The Mazda3 SkyActiv CKD line-up is amply equipped. Heading the impressive features are the Heads-up Display, the High Beam Control, the Smart City Braking System (featuring auto braking in the 4 to 30kph range), and the Lane Departure Warning. This Hi-Spec model also boasts of full leather seats and matching trim, as well as striking 18-inch alloy rims shod with 215/45 tyres.
The Hatchback model also has a performance-themed wheel-and-tyre combination, as well as attractive fabric seat trim. Bermaz is confident that every version will fulfil the needs and desire of its buyer. Further good news for buyers is that every new Mazda3 comes with a 3-year/60,000km Free Maintenance Package.
The CKD Mazda3 SkyActiv is available in 4 colour choices: Artic White, Meteor Grey Mica, Aluminium Metallic, and Blue Reflex Mica.