Hyundai pinches VP of BMW M division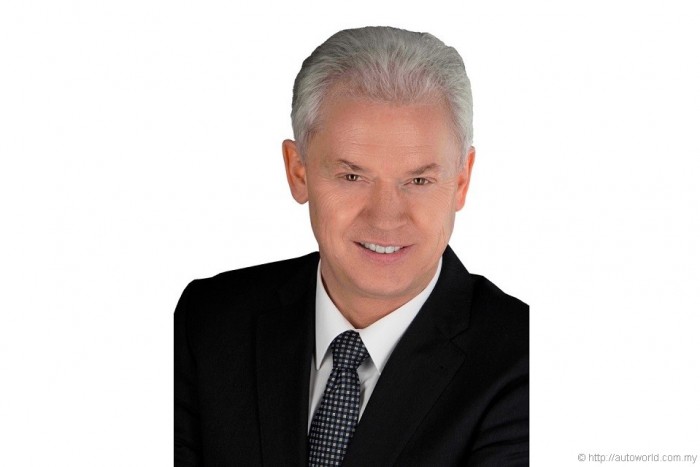 An often-told narrative of Hyundai vehicles is that after promising on the specs sheet, they ultimately under-deliver on the road. Having mastered the ability to design and build cars of impressive quality, the art of imbuing finely-honed balance on a vehicle chassis continues to elude the high-flying Korean outfit.
With that in mind, the Hyundai Motor Group has went to none other than BMW M GmbH and lured their Vice President of Engineering over serve as its new Head of Vehicle Test & High Performance Development to be based at the company's R&D Centre in Namyang, South Korea.
Biermann will be reporting to work on 1 April 2015 and his new role in Hyundai will see him lead the development of new high performance variants of Hyundai and Kia models whilst also overseeing the vehicle dynamics, safety, reliability, and NVH (noise, vibration, harshness) aspects of other models.
Moving forward, Biermann's appointment is expected to help accelerate the roll-out of new high-performance models for both Hyundai and Kia, and at the same time catalyze overall improvement of the dynamic capabilities of cars across the range of both brands. The company is also expecting to see his new insights benefit its motorsports programme in the World Rally Championship (WRC).
The 57-year-old Biermann brings over 30 years of experience honing the performance and dynamics of various BMW vehicles. having joined the Bavarians in 1983. He has held his current role as Vice President of Engineering for BMW M Automobiles and BMW Individual since 2008.
Biermann said, "I couldn't be more excited to join Hyundai Motor Group. It is a company I have watched closely as it has taken on its key competitors and quickly established a strong customer base in Europe. 2015 is a key year for the brand with the launch of many all-new models and the start of its second season in WRC, so I am really looking forward to the challenge."
Woong Chul Yang, Vice Chairman of Hyundai Motor Company and Head of Hyundai-Kia R&D Center, added, "This is a senior engineering appointment and an important part of our effort to further optimize the dynamics of our vehicles, providing even greater rewards for keen drivers. Mr. Biermann has unrivalled credentials in this field and his expertise and experience will help us bring forward the development of new Hyundai and Kia cars that are great to drive, as well as speed the transfer of innovative technologies and insights between our road-car and motorsport engineering teams."
Picture: Official Hyundai release.