Volvo Cars announces new global brand strategy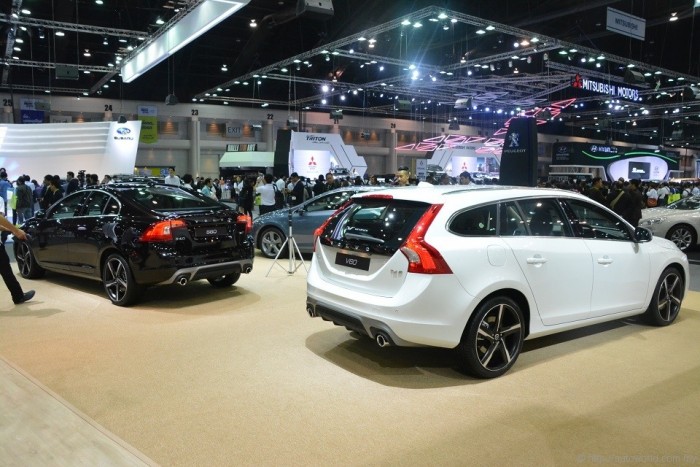 Volvo Cars has announced a new global marketing strategy that broadly differs from traditional approaches but one which the company believes to be entirely suited to its needs and positioning. Dubbed the 'Volvo Way to Market', the new strategy focuses on four areas, namely marketing tools, digital leadership, dealerships and service.
Explaining the new strategy, Alain Visser, Senior Vice President Marketing, Sales and Customer Service at Volvo Cars, stated that, "For decades, car marketing has been following a certain pattern which is followed by the entire car industry. Now, Volvo Cars chooses to defy that logic and implement a strategy that is geared towards its own needs."
The new strategy will see Volvo reduce its participation in global motor shows to just three each year, channeling its resources to conduct annual brand and product showcase events instead. The Internet will also assume greater importance as a tool to facilitate sales and marketing activities, whilst on-ground service at dealerships are set to be beefed up as well to offer a much-improved customer experience.
"With the Volvo Way to Market, we don't want to throw all existing marketing concepts overboard," said Mr Visser. "Many of them exist for a good reason. We also don't want to have the arrogance to say that we are better than all the rest. But we do have the self-confidence to say that we are different. So our way to market needs to be different as well."
To start with, Volvo's participation in international motor shows will be gradually reduced to just three each year, one in each continent – Geneva in Europe, Beijing/Shanghai, China in Asia, and Detroit in America. Beyond these three shows, Volvo will host annual showcase events to present its latest products and innovations in a manner that is 'more commensurate with its brand and identity'.
Recognizing it does not have the size or financial muscle to outspend the bigger players, Volvo has resolved to significantly increase its investments in advertising, but at the same time be more selective in its choice of media channels. Net advertising spend, the company admits, will still be lower than its larger competitors, but the spending will be better optimized in delivering the message to customers. The company will also be cutting back on most of its sponsoring activities, but will be stepping up its commitment to the Volvo Ocean Race, a competition which it sees as a perfect fit with the brand's identity.
Volvo has also identified an industry paradigm shift in the way consumers use the Internet whilst buying their vehicles and has developed its approach to capitalize on that. Recently, the company sold all 1,927 units of a special edition of the all-new XC90 set aside exclusively for online purchase. The success of that experiment has propelled Volvo to work on gradually selling its cars online across the globe. Online sales will, however, not serve to replace actual dealerships but merely complement them.
Indeed, the dealerships themselves will be undergoing radical improvements and alterations to align themselves with the new brand direction. Besides enforcing a new look and feel of the premises, Volvo will be providing training programmes to ensure that dealer staff are appropriately familiarized with the new branding concept.
Finally, Volvo customers in the future will have a Personal Service Technician assigned to them. For the entire duration of the customer's ownership of the Volvo vehicle, the Personal Service Technician will be responsible for serving as the customer's sole point of contact with the company. A number of countries have already adopted the Personal Service Technician concept as a pilot programme and customer satisfaction in these markets are reported to have increased significantly. Volvo is aiming for all its dealerships worldwide to begin offering this service as standard by 2018.