Thai Motor Expo 2014 – All-new Ford Mustang on display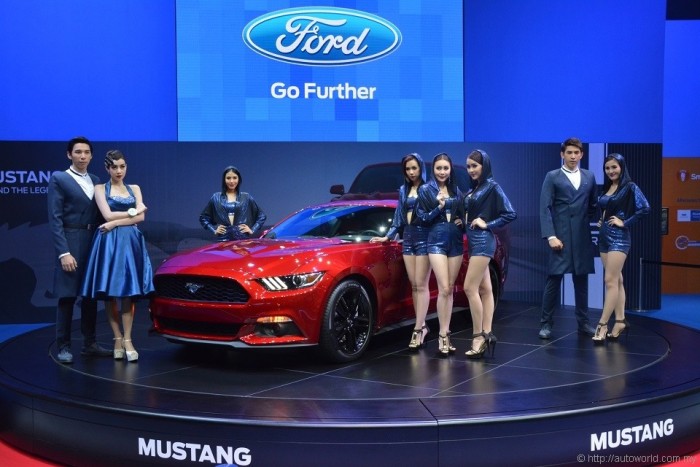 The Ford Mustang turns 50 this year and the latest sixth-generation model is significant for not only marking this remarkable milestone, but also being the first model in the lineage to be conceived as a global car.
Despite being a North America-only model throughout its history, the Mustang's rich pony car heritage has earned it a global following, and Ford decided that the time has come to cash in on that heritage. An engine line-up led by the traditional big capacity V8 but also supplemented by a downsized turbocharged engine is at the core of a strategy to widen the Mustang's worldwide appeal.
Introduction of the 2.3-litre four-cylinder EcoBoost engine, however, is merely one of many technical adaptations to make the Mustang suited for a global audience. For the first time in Ford history, the Mustang will be officially produced in right-hand drive format, with Malaysia one of several countries confirmed to receiving the vehicle. It is also the first Mustang ever to use independent rear suspension.
Ford is betting big on the Mustang being a global poster car for the brand, and the car is taking centre stage at the Blue Oval pavilion in the ongoing Thai Motor Expo with the 2.3-litre EcoBoost model on display.