Toyota Corolla Altis – New 1.8G variant introduced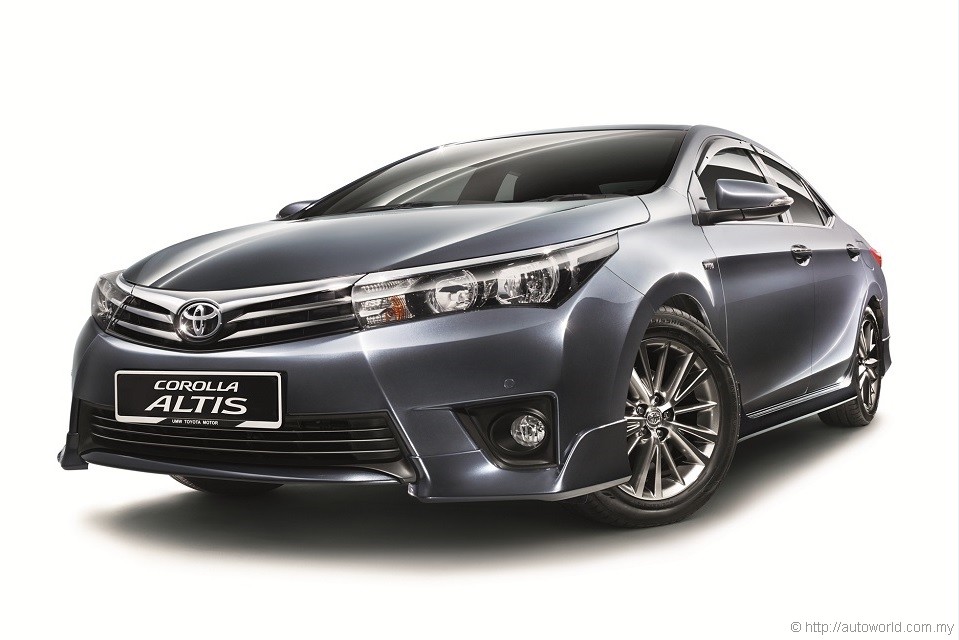 UMW Toyota Motor has revised its line-up of the Toyota Corolla Altis by withdrawing the mid-spec 2.0G and replacing it with a new 1.8G variant. Offering roughly the same equipment previously available in the 2.0G but powered by the 1.8-litre engine, the new Corolla Altis 1.8G is priced RM3,100 lower at RM119,900 with insurance.
Elsewhere in the line-up, pricing of the 2.0V remain unchanged at RM136,015.30 with a further RM3,000 needed to add in the optional seven-airbag package. At the other end of the spectrum, the base level 1.8E sees its price hiked by RM1,900 to RM115,900, with this price increase buying the addition of smart keyless entry into the equipment manifest. Electronic stability control remains exclusive to the 2.0V, however.
Having driven the new Corolla Altis in both 1.8- and 2.0-litre formats, our opinion is that the smaller engine is more than sufficient to deliver satisfactory performance and refinement in the context of its usage as a sensible family sedan. As such, we welcome the introduction of a better-appointed 1.8-litre variant for buyers with modest performance demands but want a well-specified vehicle. We are particularly pleased to see that smart keyless entry is made standard equipment for all variants, although the continued unavailability of electronic stability control remains lamentable.
To recap, the 1,798cc 2ZR engine of the Corolla 1.8 produces a rated 138hp and 178Nm, compared to 143hp and 187Nm of the 2.0-litre model's 3ZR engine. Both engines are carried over from their respective predecessors and mated with Toyota's Super CVT-i continuously variable transmission. The model was launched in Malaysia earlier this year in January.
Picture: Official Toyota release.