Mercedes-Benz ups investments in Pekan plant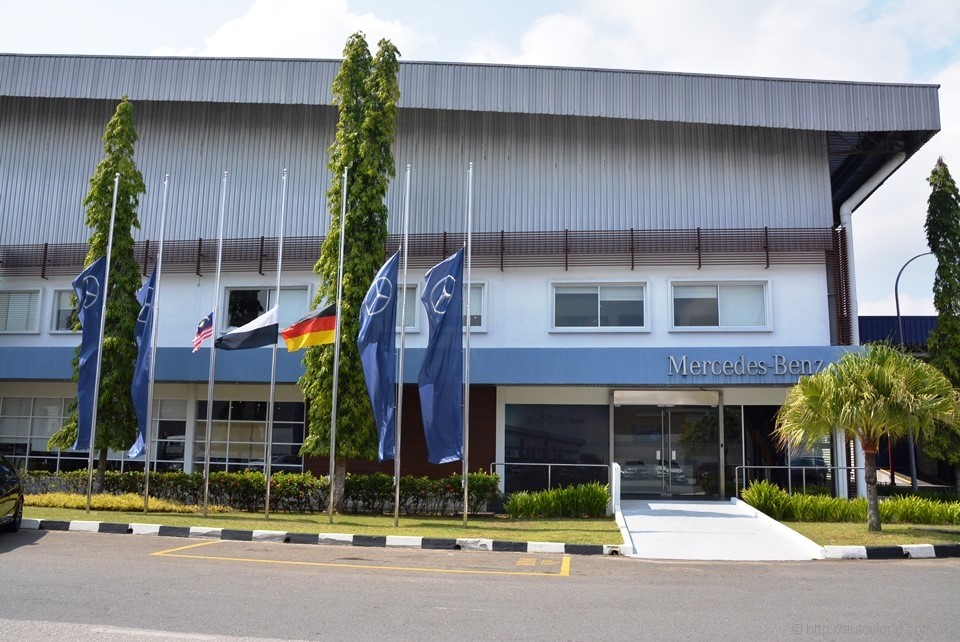 Mercedes-Benz Malaysia's (MBM) production plant in Pekan is now in its tenth year of operation putting. Since its full year of operations in 2005, the plant has rolled out over 34,000 passenger cars and 18,700 commercial vehicles of both the Mercedes-Benz and Mitsubishi Fuso brands.
Outputs have steadily increased over the plant's years in operation, and in 2013 alone, it produced a total of 4,083 passenger cars and 2,892 commercial vehicles, recording growth rates of 11 and 14 percent respectively.
For 2014 to date, the plant has produced 4,536 vehicles, driven by strong demand of the new W222 S-Class and also run out production of the W204 C-Class. Production of the W204 is currently discontinued, with preparations underway for the all-new W205 generation to roll out in early 2015. Other models assembled by Mercedes-Benz in Pekan include the W212 E-Class as well as Mercedes-Benz and Mitsubishi Fuso commercial vehicles.
Most recent addition to the Pekan production line is none other than the W222 S 400 L Hybrid, which is enjoying overwhelming demand. As of July, some 264 units have been produced, but we've been told that the waiting list now stretches to the end of 2015, with many dealerships no longer willing to accept bookings without clarifying that the current tax-free pricing may not apply if the car is not delivered before then.
President and CEO of MBM Mr Roland Folger said, "Malaysia is an important market for Mercedes-Benz and Daimler, and we are always looking for opportunities to enhance our presence in the country. The success of the S400L Hybrid is a prime example of the potential this country offers and this certainly helps us serve our customers better. We look forward to working closely with the government and authorities to enhance the automotive sector."
The S 400 L Hybrid's local production was a project of substantial undertaking by MBM, with dedicated high voltage facilities required to complete sub-assembly of the engine-drivetrain package before it is attached to the vehicle. In addition, the plant has also been reorganized with relocation of the body shop and frame assembly for the commercial vehicle lines. These developments came at a cost of RM18 million to MBM.
"In line with our strategy, Mercedes-Benz Malaysia continues to invest not just in Pekan, but also in our business as a whole. It is certainly a reflection of the encouraging demand we continue to receive from the Malaysian market. Our priority is to our customers and we remain committed to delivering vehicles of the best quality and providing world-class service," Folger noted.