Perodua picks up 3,500 Axia bookings, targets 30,000 sales for 2014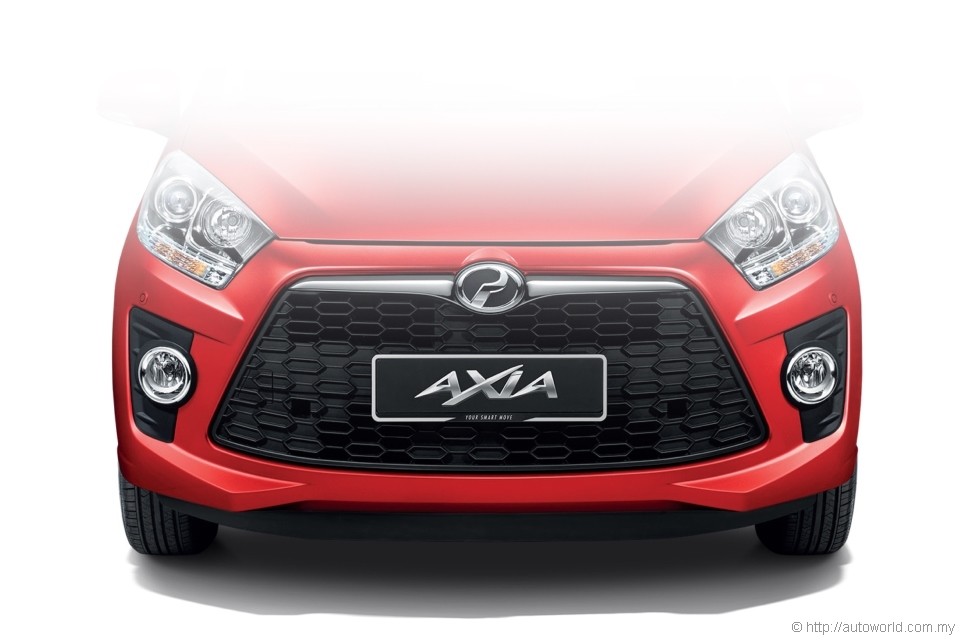 Perodua's much anticipated new model, the Axia (pronounced a-zee-a) looks set to be another hit with 3,500 customers having already put their names down for one as of this morning. Order books of the Axia had opened only last Friday, and Perodua has ambitiously set a target to sell 30,000 units of this new model before the year ends.
The first model to roll out from Perodua's new facility in Rawang, the Axia will be offered in a selection of four variants, all powered by the brand-new 1KR-DE2 1.0-litre 3-cylinder engine featuring 12 valves, twin camshafts, and aluminium construction. The engine, with 67hp and 90Nm on tap, mates with either a 5-speed manual or 4-speed automatic transmission, with fuel consumption of 21.6 km/l and 20.1 km/l respectively as tested according to the European combined cycle, qualifying the Axia as an energy efficient vehicle.
Estimated pricing of the entire range was officially announced today, starting with the manual-only Standard E variant at RM24,900 going all the way to RM44,900 for the Advanced model that comes exclusively as an automatic. In between, the Standard G and SE variants both offer choices of two transmissions, the former going for RM32,800 – RM34,800 and the latter at RM37,900 – RM40,900. All variants come standard in solid paint, with metallic paint offered as a RM400 add-on.
In terms of equipment offered, the Standard E is a bare bones model, not even having radio on board and rolling along in steel rims. The Standard G model addresses these two shortcomings, but it will take going up to the SE and Advanced models to get ABS, EBD, and brake assist. These variants also get uprated audio units that include USB and Bluetooth connectivity plus, in the case of the Advanced model, GPS navigation. The SE and Advanced also get semi-bucket front seats, although leather upholstery is exclusive to the latter.
It is worth clarifying that despite speculation as such, Perodua has declined to describe the Axia as a Viva replacement model. According to Perodua, the model is still in demand and will continue to be sold in its 850cc guise.
Pictures: Official Perodua release.