Prince Lubricant and AirAsia tie-up in branding campaign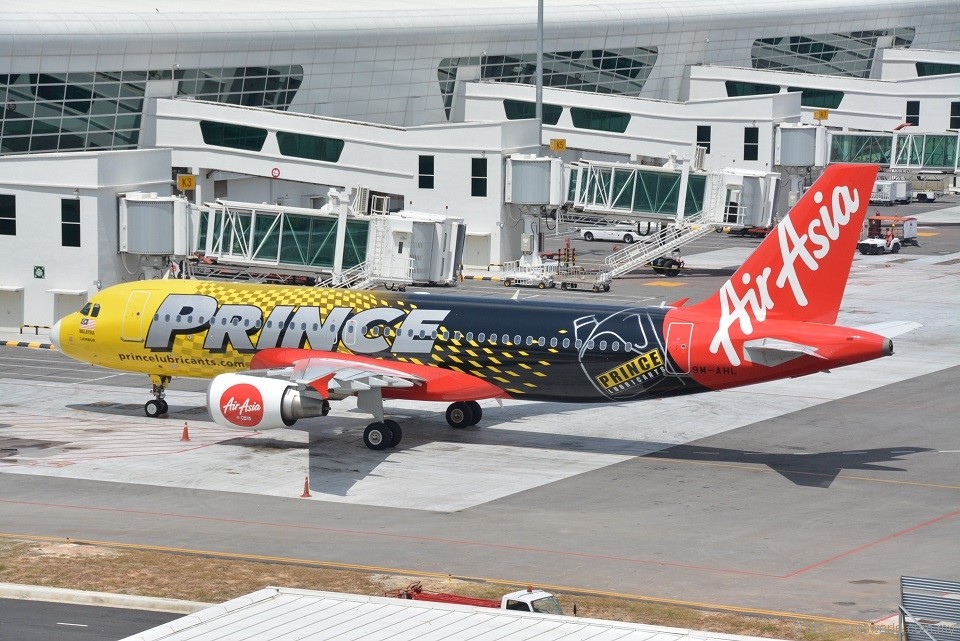 Air Asia Bhd and Princelube (Asia) Pte Ltd today announced a media partnership between the two companies that sees an Airbus A320 aircraft belonging to the former covered in Prince Lubricant-branded livery.
Prominently featuring Prince Lubricant's logo, the vibrantly-coloured livery required five days and 100 man-hours of work to be applied on the aircraft's body. An extension of the deal also sees three units of the Sky Bus carrying the corporate livery of Princelube (Asia).
Princelube (Asia), an affiliated company of Prince Oil Inc, USA, has been in the business of supplying engine oils and additives since 1998. The company operates a 40,000 sq ft ISO 9001-certified manufacturing plant in Singapore, and its products are sold in Algeria, Dubai, India, China, Myanmar, Thailand, and Australia.
"We are delighted that Prince Lubricants has chosen to leverage on our aircraft livery as an innovative medium. Our aircraft services the whole ASEAN region and beyond, with a strong foothold in China as well, enabling brands to reach out to the masses who travel with us. We look forward to a long and fruitful relationship with Prince Lubricants," said Kenny Wong, AirAsia Group Head of Ancillary.