Great Wall M4 – the sub-RM50k compact SUV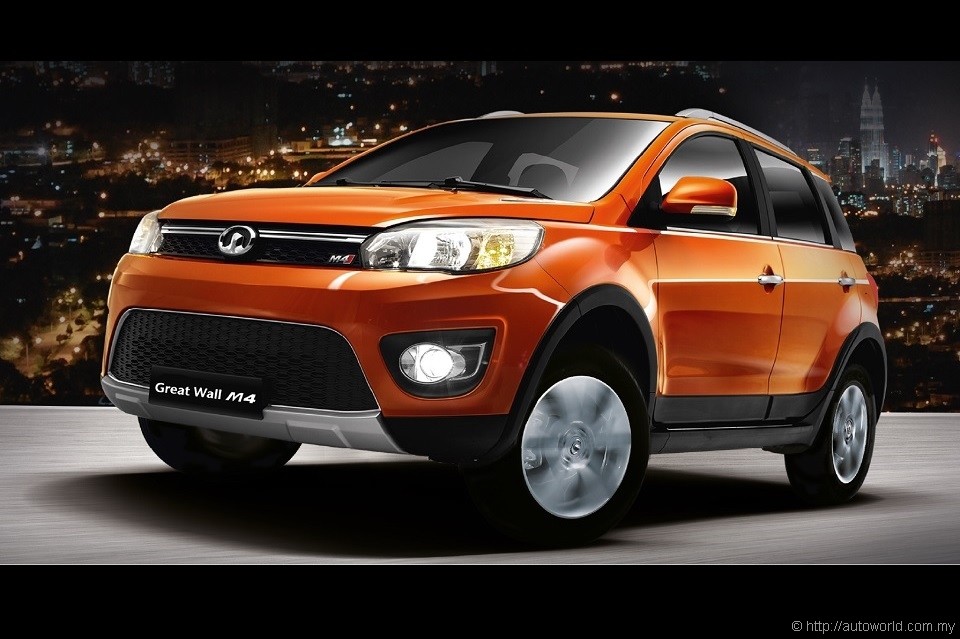 Great Wall Motors is set to redefine the market for affordable vehicles in Malaysia with the launch of the all-new M4, an attractively-specced compact SUV with a starting price of just RM45,000 topping off at RM59,000. Launched globally in 2013, some 200,000 examples have been sold overseas with the majority, we presume, in its home market in China.
In Malaysia, the Great Wall M4 is being produced locally at Gurun in a RM2 billion manufacturing plant set up through a joint investment between Malaysia-owned Go Automobile (Go Auto) Manufacturing Sdn Bhd and China's Great Wall Motors (GWM). As reported in April, the plant is notable for being the first to receive an energy efficient vehicle (EEV) manufacturing license from the Malaysian Government in line with the new National Automotive Policy.
"The energy efficient plant has a capacity of 50,000 units which will increase to 100,000 in 2018. We will export 60% of the production to other ASEAN countries. Locally, we will be launching several more variants in the SUV segment, the M4 Compact SUV, and the H6 which will be unveiled soon," said Ahmad Azam Sulaiman, Chief Executive Officer of Go Auto.
Measuring 3,961mm long and 1,728mm wide, the pint-sized M4 is powered by a 1.5-litre engine generating 103hp and 138Nm sent to the front wheels via either a 5-speed manual or 6-speed automatic transmission. Fuel consumption is rated at 6.0 l/100km – it's not specifically stated whether this figure is applicable for manual or automatic transmission; we will assume the former.
A total of three trim levels are on offer – Standard, Comfort, and Premium – and depending on variant, features on board include daytime running lights, keyless entry, reverse camera, and front and rear fog lights. On the safety front, all-round disc brakes, ABS, EBD, brake assist, and dual airbags are standard across the board. Stability control is included in upper variants as well.
Picture: Official Great Wall release.