Goodyear extends Worry Free Assurance programme another four tyres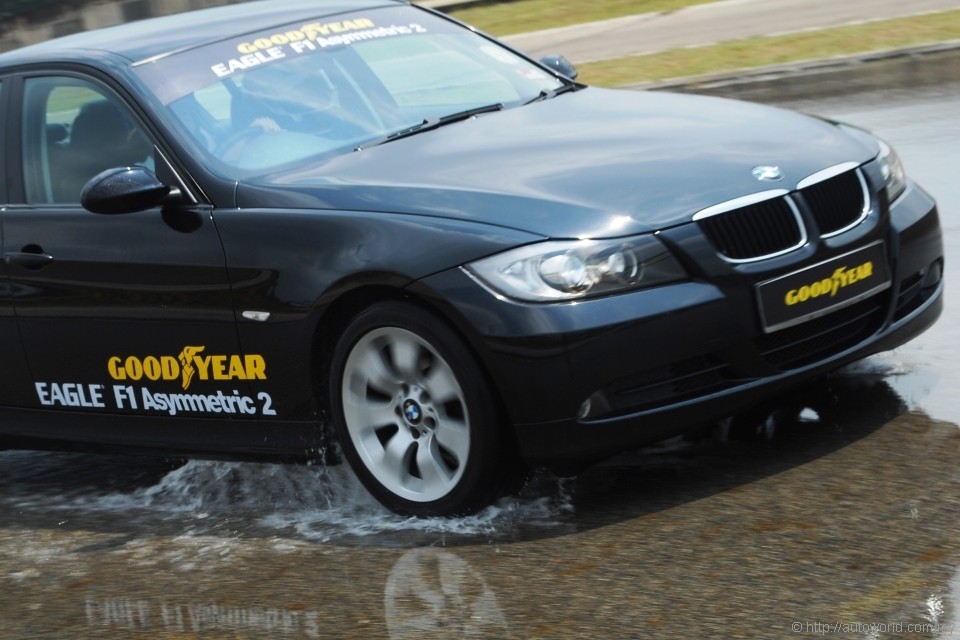 Goodyear's Worry Free Assurance programme, first introduced last year with the Assurance TripleMax tyre, is now extended to another four products from the company's line-up of tyres, namely Eagle F1 Asymmetric 2, Eagle F1 Directional 5, Eagle EfficientGrip and EfficientGrip SUV.
"Our Worry Free Assurance program offers purchasers a free tyre replacement for damages caused by road hazards when the tyre tread depth is at more than 6.7mm. For road hazard damages that occur within 5.5 to 6.6mm of the tire tread depth, a partial credit will be issued for use in the purchase of a new Goodyear tyre of the same size and design," explained Ivy Peng, managing director of Goodyear Malaysia.
Goodyear's Worry Free Assurance programme provides replacement tires on selected models for road hazard damage that is beyond repair, caused by puncture, cut, bruise or impact during the course of normal driving on a maintained road. With a validity period of six months effective from the date of purchase, tires can be replaced at the outlet where they were purchased.
The Goodyear Worry Free Assurance programme is offered to consumers at no extra cost although coverage is not applicable for OEM-fitted tyres. Customers who purchase a tyre covered by the programme will be issued a warranty card, receipt, and be asked to fill their details into a form for filing by Goodyear. In the event of a damage, customers can return to the shop which they purchased their tyres from with warranty card and receipt for their free replacement tyre.