BMW 4 Series Gran Coupe launched in Malaysia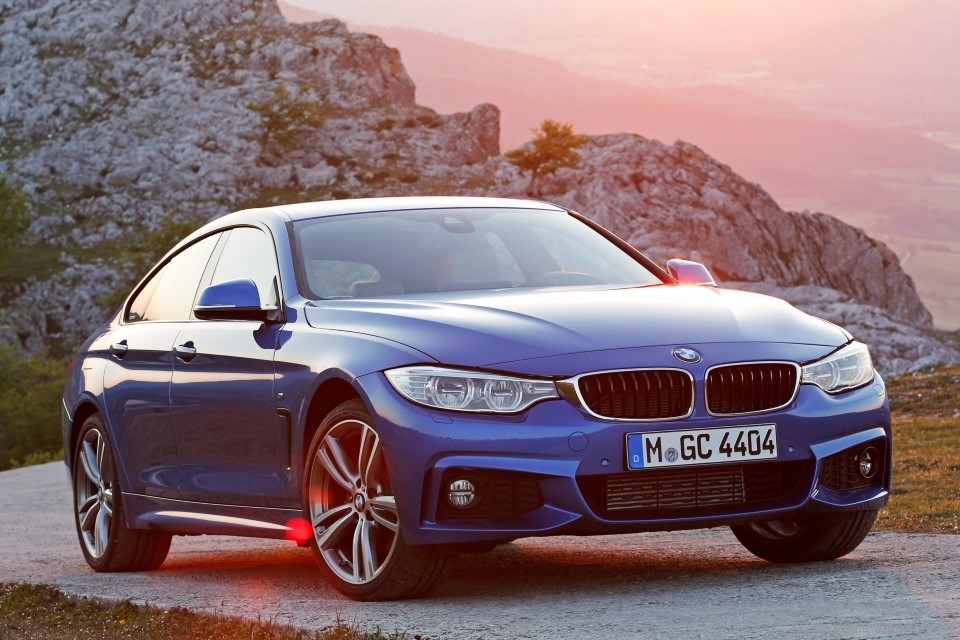 The new and growing BMW 4 Series model family welcomes its newest member, with the five-door 4 Series Gran Coupe officially launching in Malaysia joining the existing two-door Coupe and Convertible variants.
Appearance-wise, the 4 Gran Coupe is identical to its Coupe and Convertible siblings, and it remarkably measures identical to the Coupe in length, width, and wheelbase. A sloping and elongated roofline justifies BMW 'coupe' label on this vehicle, an impression reinforced by its four frameless doors.
Rather than a conventional boot like the 6 Series Gran Coupe, access to the 4 Series Gran Coupe's 480-litre luggage bay is through a tailgate, which opens and closes automatically at the kick of your foot, much like the Ford Kuga. This handsfree tailgate operation is specced in conjunction with the much-welcomed keyless Comfort Access system that is offered as standard.
The 4 Gran Coupe's bodywork incorporates a number of functional aerodynamic enhancements such as the vents subtly occupying each corner of the front bumper that work in conjunction with corresponding vents moulded into the back of the wheel arches optimize air flow around the front wheel area. An optional M Sport package allows the already dynamic appearance of the 4GC to be further lifted.
Inside, the 4 Series Gran Coupe's Dakota leather-trimmed cabin accommodates two passengers up front and ideally no more than two at the rear, although provisions are made for three abreast for short distances. The rear seats fold down in a 40:20:40 split, enabling expansion of the cargo bay from 480 litres with seats up to a total of 1,300 litres.
Another notable fitment on the 4 Series Gran Coupe in Malaysia is the Adaptive M Suspension system being made standard regardless whether the buyer ticks the M Sport package or not. Besides incorporating adjustable damper settings, the uprated suspension system also gives the 4 Gran Coupe a lower ride height for better handling stability and sportier stance.
Only one engine variant of the 4 Series Gran Coupe is being offered in Malaysia, and it unsurprisingly is a 428i with the familiar 2.0-litre N20 twin-scroll turbo engine in its 245hp and 350Nm setting. Fitted with 8-speed Sports automatic transmission as standard, the 428i Gran Coupe is able to complete the century sprint in 6.1 seconds and requires electronic intervention to prevent it from exceeding 250kph. Fuel consumption and CO2 are rated at 6.6 l/100km and 154 g/km respectively.
Sourced from ZF, the highly-praised 8-speed automatic gearbox in this application incorporates shift paddle manual overriding, Launch Control, and satellite-aided gear shifting in which the transmission control unit draws data from the vehicle's onboard navigation system to better adjust its gearshift strategy to suit road conditions ahead.
Estimated retail price of the all-new 428i Gran Coupe is at RM389,800 on-the-road without insurance but with BMW Service + Repair Inclusive free maintenance programme. The M Sport version adds RM29,000 to the final price, going for RM418,800 OTR without insurance.
Pictures: Official BMW release.