Proton Persona SV Test Drive Review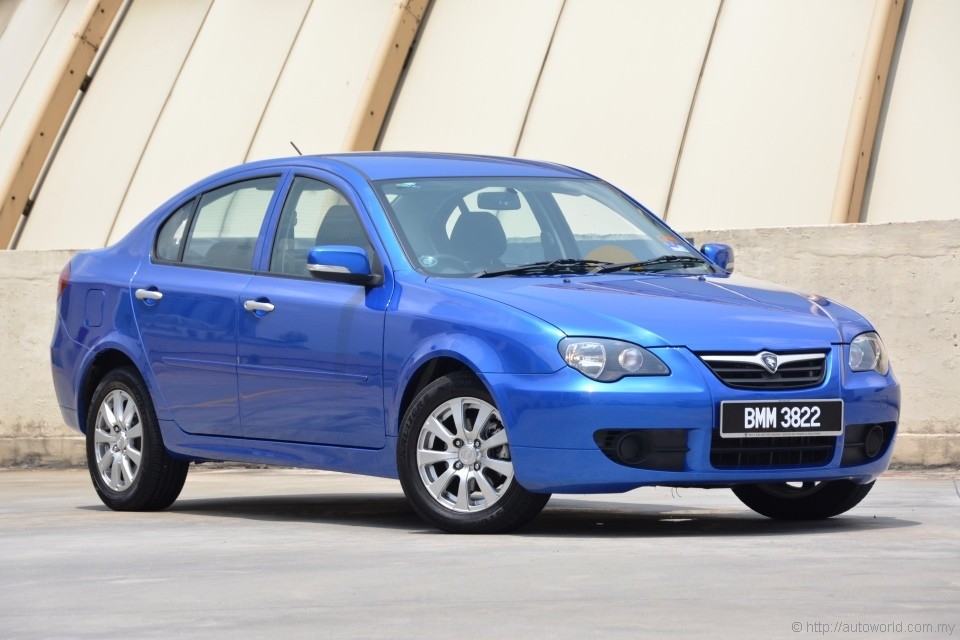 The Proton Persona started off life as a sedan derivative of the Gen.2 to replace the Wira. It was curiously positioned below the Waja, with which it shared similar sizes, and whose sales it consequently cannibalized. Proton later tried to move the Waja upwards by offering the uprated Campro CPS engine, but by then, the Persona had asserted itself as a key product in Proton's portfolio.
The Prevé's arrival in 2012 saw Proton cull the upper ranges of the Persona line-up, leaving only the no-frills Base-Line model to cater for budget-conscious buyers. Taking lessons from the popularity of the Saga SV, Proton decided to replicate the 'Super Value' preposition with the Persona by launching the new Persona SV which offers improved equipment levels over the existing model at a lower price.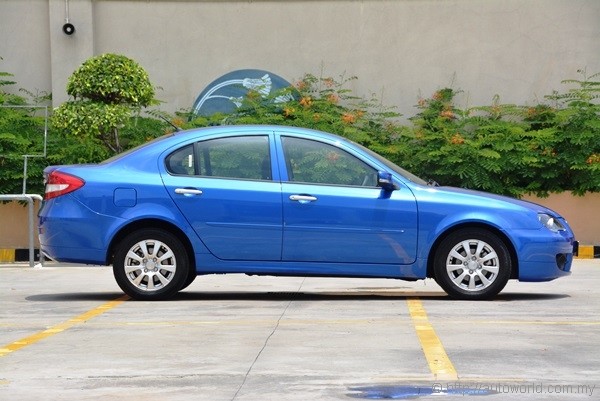 Familiar shape has aged well.

Prices and Variants
With the previous 1.6 Standard variant rendered irrelevant and consequently replaced, the SV is currently the only spec option offered with the Persona. Buyers get to choose between manual and automatic transmission, the latter being a RM3,000 premium from a starting price of RM44,938 with insurance. Metallic paint adds a further RM450 to the equation.
The SV's price point makes it even more affordable than the outgoing standard variant, and it crucially caps the Persona below the RM50k threshold even if you were to max out your options. Further sweetening the deal is that Proton is throwing in extra equipment such as rear disc brakes, dual airbags, ABS, EBD, and alloy wheels. These items, remember, were once the exclusive purview of higher line models.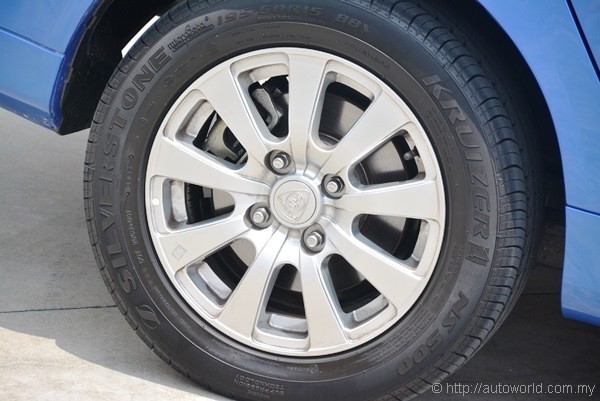 Rear disc brakes are now standard along with ABS.

Specifications
The Persona's mechanical underpinnings require little introduction, being generally unchanged from the original layout that debuted in 2008. To recap, the only engine available is the 1.6-litre Campro IAFM powerplant matched with either a 5-speed manual or 4-speed automatic, both transmissions sourced from old partner Mitsubishi.
Worth noting are the elements that make up its chassis, namely all-round independent suspension and four disc brakes, the former becoming a particular rarity even amongst cars more than twice as expensive. Steering assist remains hydraulic, a setup considered behind the times these days, but highly-welcomed amongst enthusiasts for its purer feedback. Even more remarkable is the inclusion of a front strut bar, previously not found even in the range-topping High-Line versions.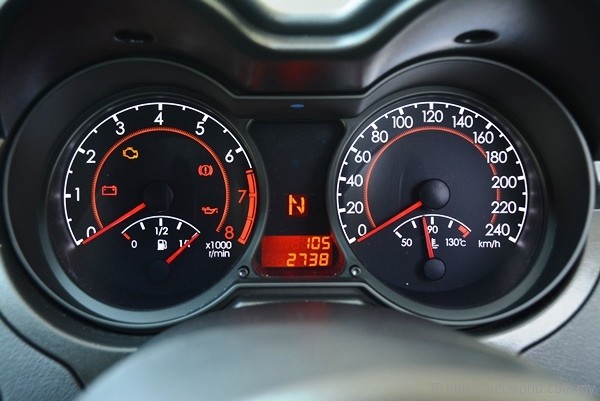 Illuminating instrument cluster incorporates vibrant colours and a rudimentary trip computer.

Exterior
For a sedan derived from a hatchback model, the Persona is a remarkably handsome vehicle with a design that has stood the test of time well. Familiarity and age has made it an unremarkable sight on our roads these days, but it remains inoffensive to look at. Our test car's bright blue paint scheme may not be to everyone's taste, however.
Omission of front fog lights and removal of decorative garnishes from the exhaust pipe highlight the SV's position as an entry model, but touches such as standard alloy wheels, side mirror-mounted indicators, and silver matte door handles prevent its appearance from plumbing into the depths of cheapness.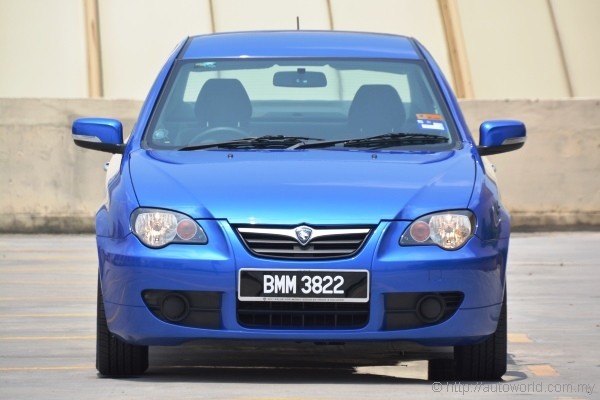 Absence of front fog lights clear indicator of its budget positioning.

Interior
The Persona SV's interior is one of few amenities, although one can argue that the basics are taken care of. There are power windows all-round and the basic single-DIN audio head unit comes with a USB port as well. Beyond that, one struggles to find any conveniences of note – manual side mirror adjustment is perhaps the biggest gripe.
Space isn't lacking for passengers, but the rear seats lack adequate thigh support – less than ideal for long distance journeys. The driver's seat lacks height adjustment, an unsurprising deletion at this price range, but could serve to ruin its case amongst buyers below a certain height.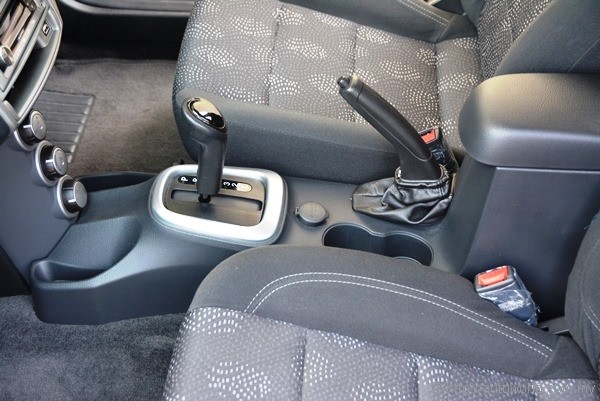 Centre console storage is merely adequate. Deep arm-rest box compensates.

Overall fit and finish is adequate if unremarkable. It is nowhere near segment benchmarks, but panels feel well-screwed together and exhibit satisfactory alignment with each other. Tactile feel exuded by the various control elements are generally positive, although the demister button does not illuminate brightly enough to indicate its activation.
The boot is excellent. Proton's raw numbers show an unremarkable 430 litres of volume, but its shape is well-sculpted and unhindered by odd protrusions. Most impressive is that the boot lid itself opens on space-saving gas strut hinges, a very praiseworthy feature that is an extreme rarity even amongst luxury cars these days.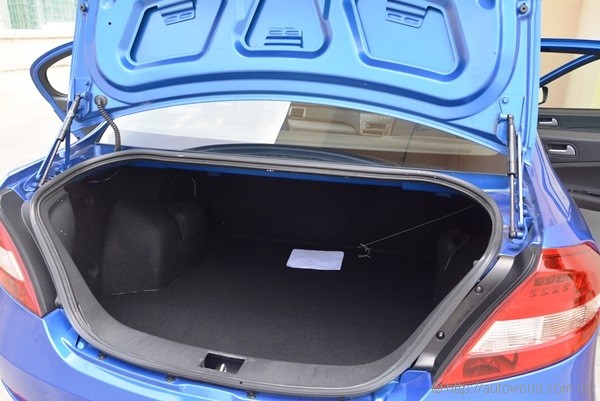 Gas strut hinges is a notable feature, does not impede into well-shaped boot.

Driving Experience
We should indeed be no longer surprised at the dynamic excellence of Proton vehicles. It is one area where Proton rarely misses a beat, and the Persona ably demonstrates the dynamic enjoyment one can derive from a well-calibrated all-independent chassis fitted with an old-fashioned hydraulic power steering. One can argue that it is more likely due to a lack of resources on Proton's part that the company still has to stick to a decade-old platform, but the chassis' superb balance is beyond question.
Carving corners is an exercise that brings plenty of joy, chassis is composed and tracks its lines well, with body roll similarly well-suppressed. Steering is rich with feedback, and its weighing is spot on – feeling substantial enough to inspire confidence, but noticeably lighter than newer Proton models such as the Saga FLX and Prevé, which feel too heavy at parking speeds. The Persona's steering has a sweet crispness that is missing the newer models.


Ride quality is particularly worth highlighting; the way it skillfully soaks up road imperfections is a joy to experience and demonstrates a level of sophistication that is almost European, way beyond its price range. The Persona's dynamic repertoire is excellent by any standard; in the context of the budget car it is, it's outright brilliant.
The timeless excellence of the Persona's chassis is unfortunately not matched by a similar level of charm from the engine room, where the Campro IAFM mill is really feeling its age, all twelve years of it. Our experience with the SV test car contrasts sharply with an earlier High-Line unit which we reviewed back in 2010. Where the 2010 car was snappy on the throttle and decisive on kickdown, the 2014 car is more hesitant in progress and suffers from severe hunting in its 4-speed gearbox. The 2010 car cleverly masked the famous Campro torque dip with aggressive shift patterns, the 2014 car amplified it with indecision.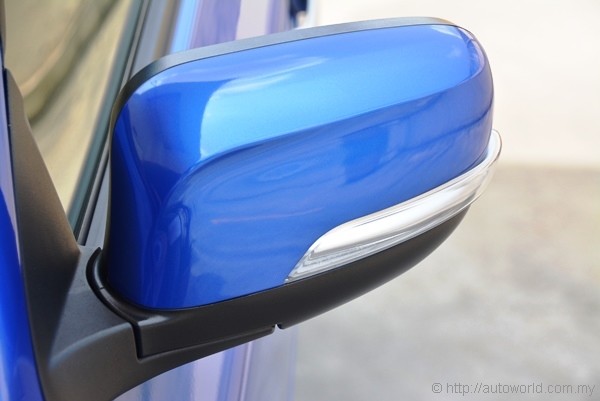 Signal lights remain mounted to the side mirror.

Verdict
Rare is the car that simultaneously offers driver appeal whilst being affordable to own that the Persona SV merits serious consideration for buyers shopping on a budget, be it by choice or by necessity. Although the usual caveats regarding Proton's build quality may or may not apply depending on your luck, mechanical reliability is likely to be high, considering the Persona's overall mechanical simplicity and the basic Campro engine's relatively spotless service record.
For first time private and company fleet pool buyers, the Persona SV is an easy choice to make. Whilst ostensibly free from flash or fuss, this car certainly offers plenty of metal for the money and is at the same time conveniently easy to maintain; that it adds good ride and handling to the dynamic package is a much-welcomed bonus. Badge snobs will find reasons to diss this simply because a Proton, and that is rather unfortunate, for the Persona is an affordable, honest, and unpretentious choice of a car.