Proton R3 Corner opens at Mutiara Damansara showroom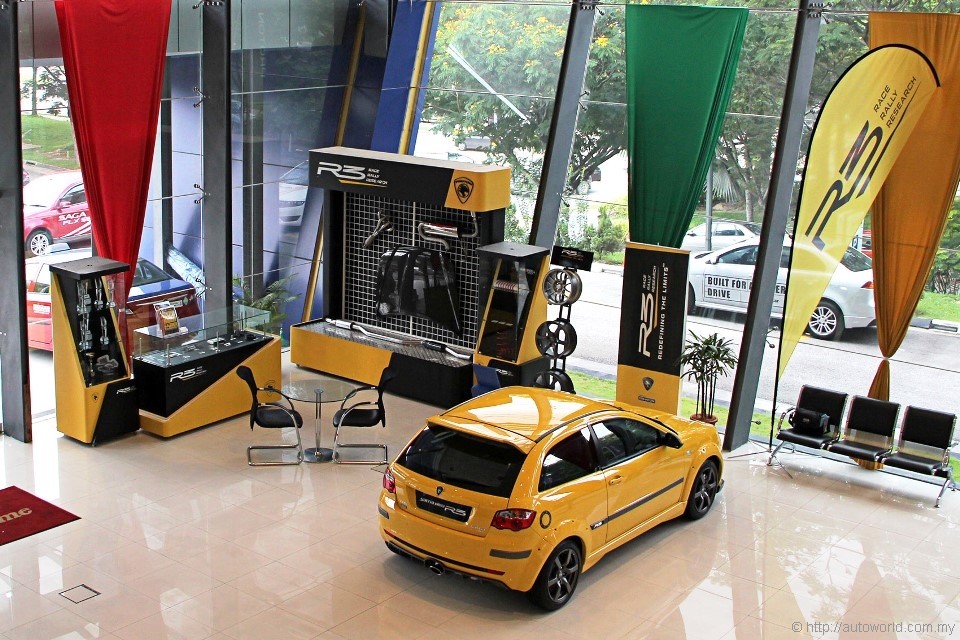 The Proton Edar Platinum showroom at Mutiara Damansara is now the site of a new official 'R3 Corner', making it the second sales outlet for the motorsports brand after the R3 Studio at the Crystal showroom in the company's Centre of Excellence headquarters.
Manned by personnel trained by Proton R3 itself, the R3 Corner carries various R3 performance parts and styling accessories for Proton customers to view and purchase for their vehicles.
For the month of April 2014, there will be a 20% discount off the retail price for all items in the R3 catalogue bought or ordered at the Proton Edar Mutiara Damansara R3 Corner; installation charges apply. The R3 Corner opens from 9:00am to 5:00pm, Monday to Saturday.
Pictures: Official Proton release.