Hino launches new XZU720L1 Mini Bus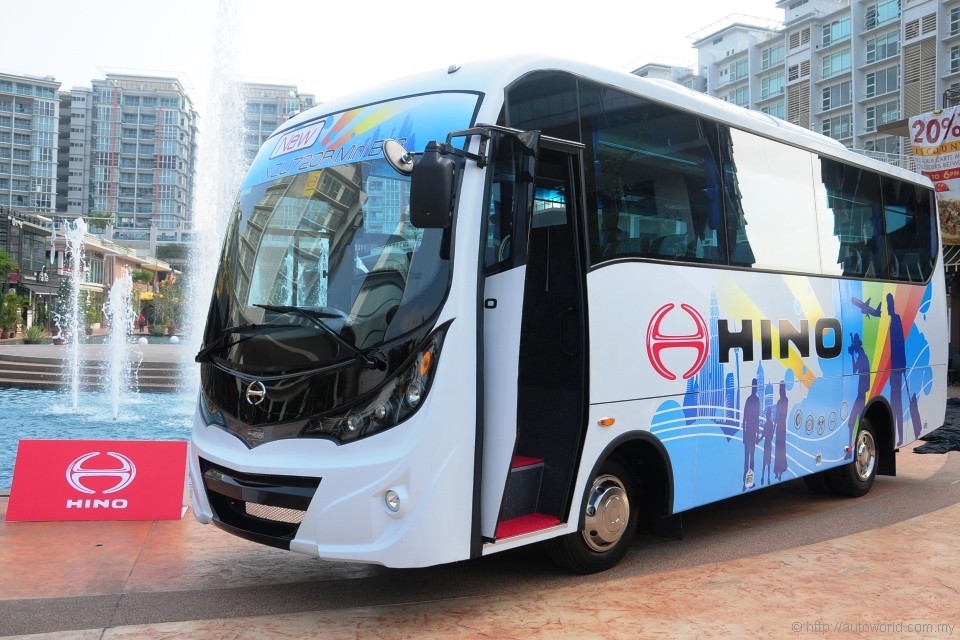 Hino Motors Sales (Malaysia) Sdn Bhd has launched the new XZU720L1 Mini Bus targeted at big-scale transport users such as town councils, corporations, travel industry and the public transportation sector.
Featuring a 154hp engine, 6-speed manual transmission, all-round disc brakes, and anti-lock braking system (ABS), Hino's new XZU720L1 Mini Bus is claimed by the company to be fuel efficient, requires low maintenance, offers great performance and durability, and is highly economical for usage as an urban shuttle.
Emphasizing the XZU720L1 Mini Bus' claimed economy, Hino ties the launch with traffic congestion, rising costs of transportation and high rates of carbon emission, with the Mini Bus inevitably portrayed as the solution to these issues. The new and impressively-advanced bus is described as an initiative to promote environmental consciousness and sustainable development for companies and corporations in Malaysia.
"At Hino Motors Sales (Malaysia) Sdn Bhd, it is of great importance for us to serve consumers' needs whilst emphasizing on Quality, Durability and Reliability. As Hino continues to progress, we remain optimistic of the company's ability to maintain leadership in the commercial vehicle market while we capture 45% of the market share. Maximizing customer experience is our main goal as we also look to accommodate to our best capacity through safety assurances, comfort in driving, and through being socially conscious of society's surrounding environment," said Mr. Nobuyuki Tanaka, Managing Director of Hino Motors Sales (Malaysia) Sdn. Bhd.
"We have great confidence that the new HINO XZU720L1 Mini Bus will be able to deliver in all key areas to provide solutions for impending transportation challenges, and to satiate the growing demand of commercial vehicles in various sectors," he added.
A key selling point of the HINO XZU720L1 Mini Bus its high level of safety equipment, being equipped with Anti-Lock Braking System (ABS) and all-round ventilated disc brakes for added stopping power. Ride comfort is improved with the addition of a stabilizer working in concert with its leaf spring suspension. It is also comes with tubeless low profile tyres (215/75R17.5) – the first Mini Bus with this feature – for greater durability against punctures, and a lower chassis that eases boarding.
Established in 1977, Hino Motors Sales (Malaysia) Sdn Bhd is the first in Malaysia to assemble Japanese-built diesel-engine trucks on a commercial scale and is amongst leading brands in the medium and heavy-duty commercial vehicle segments.
Picture: Official Hino Motors release.