Mercedes-Benz W205 C-Class goes on sale in Europe
Mercedes-Benz has rolled out the all-new fourth-generation W205 C-Class which goes on sale in European markets immediately with a choice of three variants – two petrol and one diesel – and soon to be joined by many more.
Despite being a mainstay in the Mercedes line-up, the C-Class is a relatively new nameplate in the company's history, with the original model launched as recent as 1993 to succeed the W201 190E, itself a new addition to the range in 1982.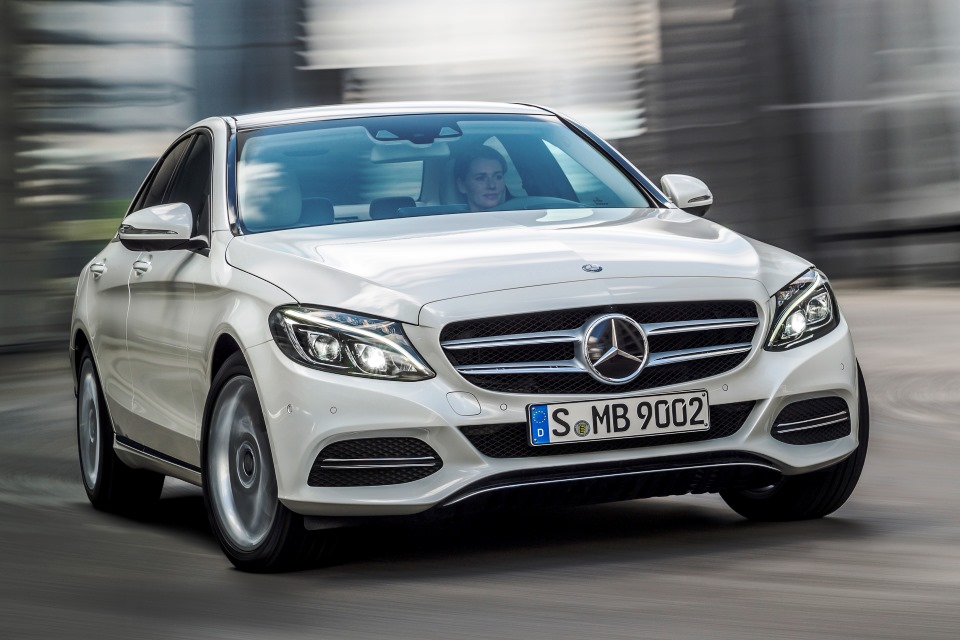 As you would expect, the new C-Class has grown bigger in size over the outgoing W204. Overall length is increased by 95mm to stretch the tape measure at 4,686mm from stem to stern; wheels are spaced further apart as well, wheelbase growing by 80mm to measure at 2,840mm.
Mercedes claims that the new car's bloated waistline takes into account the increasing average height of people, although it is not far-fetched to conceive that considerations were also made to give additional breathing room for the newly-introduced CLA-Class four-door coupe, a model yet to be launched in Malaysia.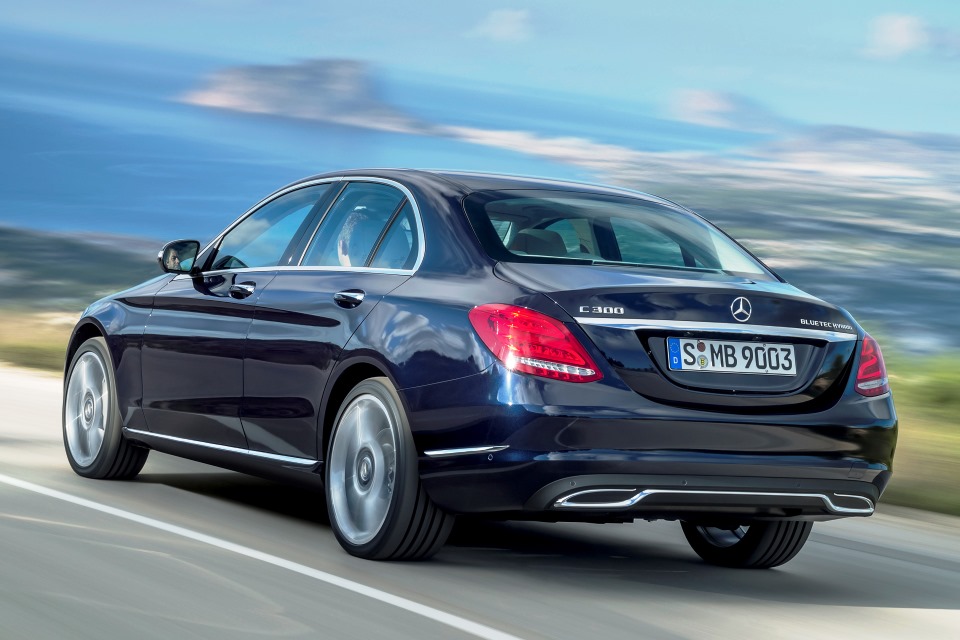 Front fascia of the C-Class is a choice between a classic grille with the traditional bonnet-mounted three-pointed star or the sportier alternative with the star centrally-mounted. Standard illumination is supplied by H7 halogen headlamps, but taking the exquisite tastes of Malaysian buyers into account, we expect Mercedes-Benz Malaysia to specify one or both of two energy-saving LED variants available – one a static system and the other described as a dynamic version, which we believe to be adaptive with self-leveling.
Inside, Mercedes describes the new C-Class cabin as being sensuous in design and photos suggest it to be an apt description; design lines are soft with plenty of curves to create a pleasant-looking landscape. Above the three central circular air-con vents is a free-standing display screen measuring 7 or 8.4 inches depending on specification.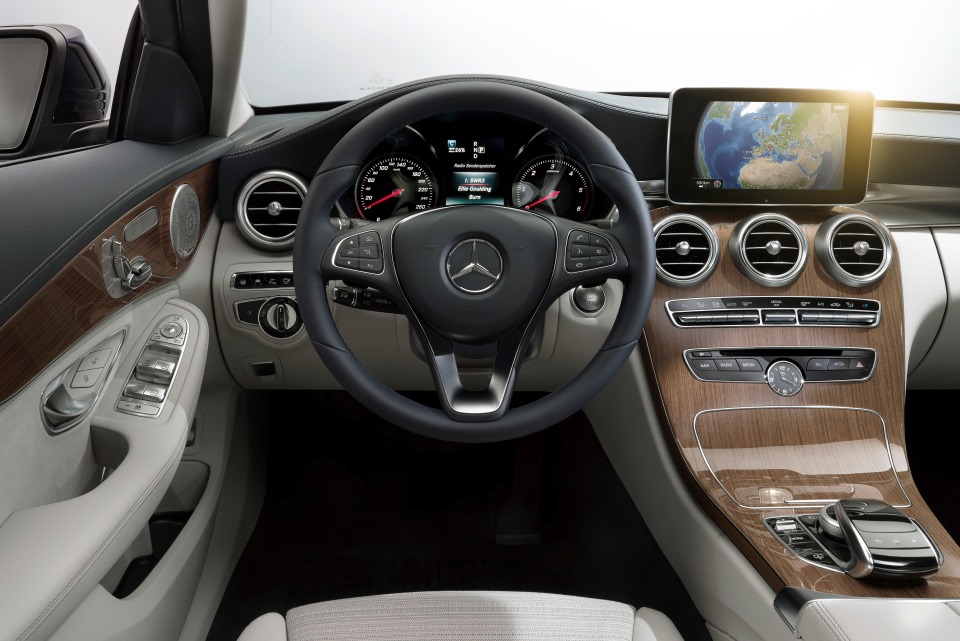 Running further down the centre console, we find a stylish cantilever-mounted touchpad hovering over the rotary controller for interaction with the onboard infotainment system. Mimicking a smartphone, the touchpad provides for operation of all the head-unit functions using finger gestures. The touchpad also recognizes characters entered in handwriting and delivers haptic feedback when used.
The new C-Class can be specified with a choice three different design and equipment lines for the exterior and interior respectively in addition to the standard equipment and appointments. Buyers can choose between the Avantgarde line for a sporty disposition, Exclusive for sophistication, and AMG for an even sportier edge.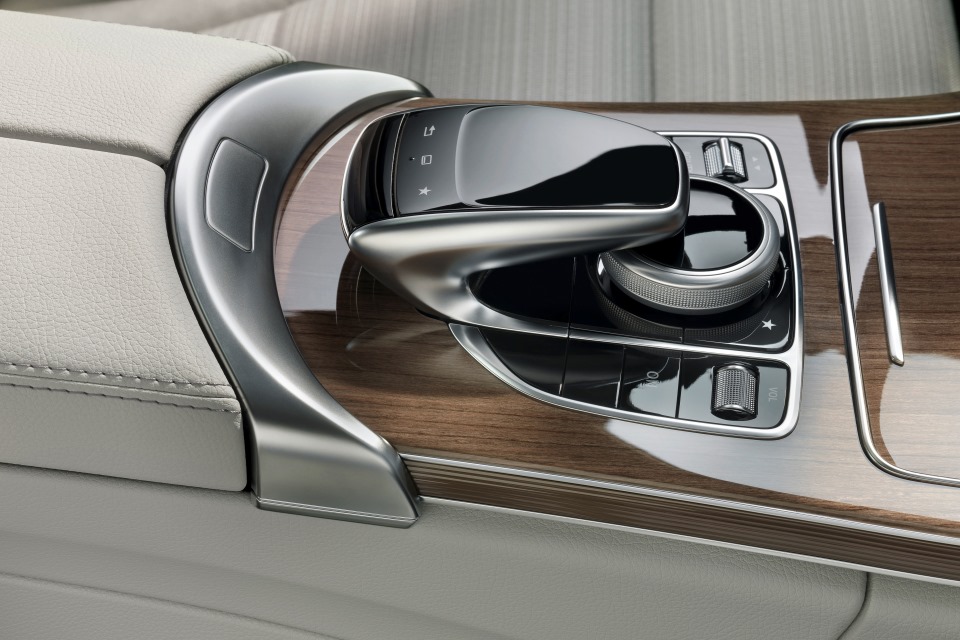 The launch line-up offers choice of three turbocharged four-cylinder engines with more options to be added further down the road. A 1.6-litre petrol kicks things off with 156hp/250Nm for the C 180 followed by the 184hp/300Nm 2.0-litre recently introduced in the E-Class powering the E 200. There is also the 2.1-litre OM651 for us to cast envious glances at supplying the C 220 BlueTEC with 170hp and 400Nm.
A more powerful 204hp version of the OM651 will join the fray at a later date, and it will be accompanied by a new 1.6-litre supercharged diesel in two states of tune – 115hp/280Nm and 136hp/320Nm. The petrol line-up, meanwhile, will be bolstered by even more four-pot mills with outputs as high as 238hp and rounded off by a V6 with 333hp in due course.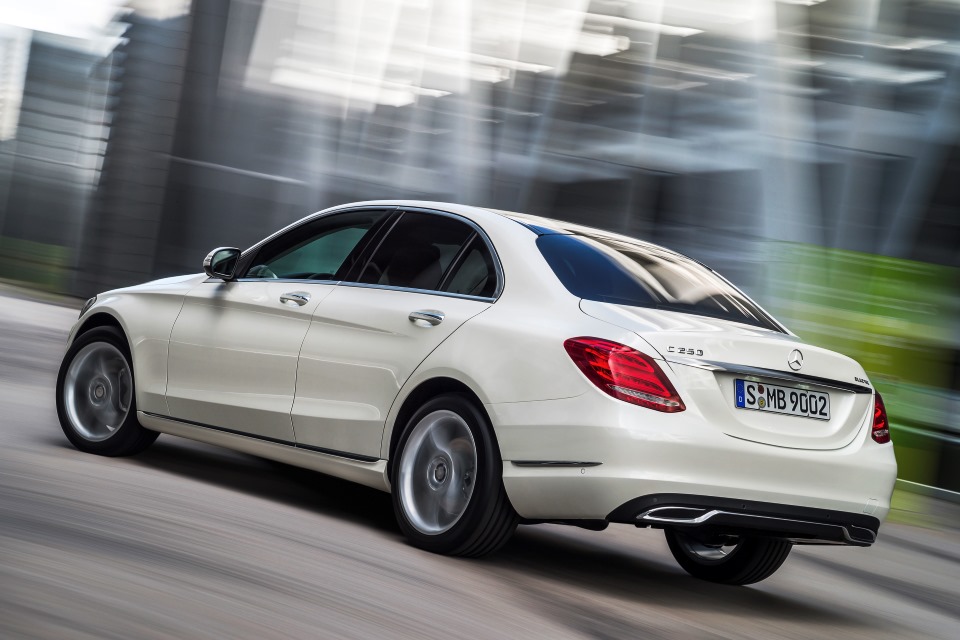 Hybrid power is also in the pipeline for the new C-Class, the 204hp OM651 diesel will later be merged with a 27hp electric motor to form the C 300 BlueTEC Hybrid with a rated consumption of 3.9 l/100km in the NEDC test cycle. An even more advanced plug-in petrol hybrid will follow further into the future.
Four-cylinder variants of the C-Class are offered with the option of 6-speed manual transmissions which are unlikely to concern our market. Of interest to us will be the 7G-Tronic 7-speed automatic transmission which is likely to be standard fare in all variants to be offered in Malaysia. Selected models are offered with the option of 4Matic permanent all-wheel drive, but once again, we don't anticipate this drivetrain seeing the light of day here.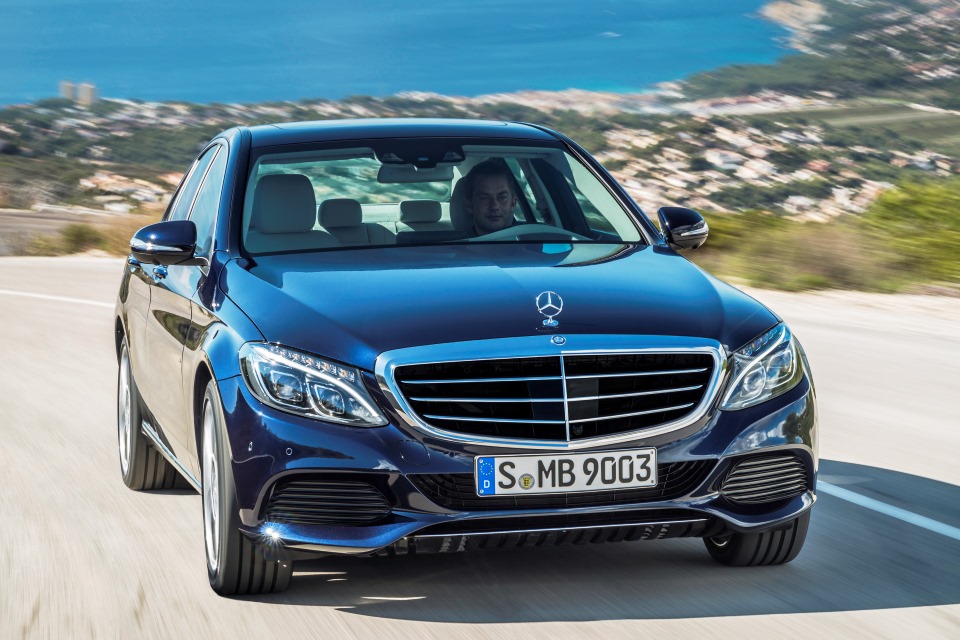 A new aluminium hybrid bodyshell underpins the W205 C-Class offering weight savings of some 70kg over a conventional steel body of comparable strength. A newly-designed all-independent suspension architecture supports the vehicle at the four corners.
The four-link front and five-link rear suspension combo is fitted with steel springs as standard and available with a selection of adaptive dampers in three variations – Comfort, Avantgarde, and Sport which sits 15mm lower than the other two. Making headlines is the offering of Airmatic air suspension as an option in the new C-Class, the first vehicle in this segment to do so. Equipped with self-leveling, the Airmatic system comes with five adjustable settings, namely Comfort, Eco, Sport, Sport+, and a customizable Individual mode.
The new C-Class is available in Europe with prices ranging between €33,558 and €38,858 (prices in Germany incl. 19% VAT in each case). Its introduction in Malaysia should still be some months away at least, accounting for lead time needed to prepare the Pekan plant for CKD local assembly.
KON
Pictures: Official Daimler release.