Honda Showcases Honda Mobilio Prototype MPV for Asian Markets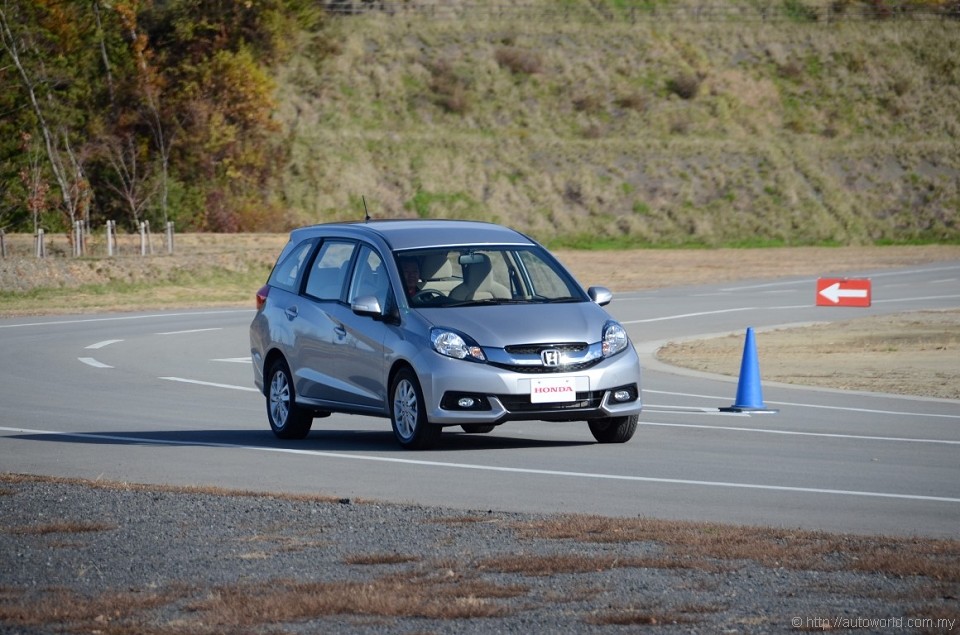 The Honda Mobilio prototype was unveiled at the Indonesia International Motor Show on September 19th 2013. The Mobilio is a small MPV designed for Asian markets. The Mobilio is Honda's first model in the lower priced MPV category to be introduced. This category is the best selling category in Indonesia, and is dominated by the Toyota Avanza.
Honda developed this vehicle based on its research conducted in Indonesia regarding local road and weather conditions, and customer needs. The Mobilio comes with three rows of seats, and can seat seven, yet is compact in size.
Although it is an MPV, the Mobilio looks more like a hatch, and the rearmost seats can fold away to provide generous storage space at the back.
At the recent Tokyo Motor Show, Asian journalists were treated to a preview and short test drive in the Mobilio. From what I can glean, the Mobilio is based on the Honda Brio, and the specifications are deliberately set higher than the Toyota Avanza, to provide a more attractive package to the Indonesian buyer.
The engine is a 1.5 litre i-VTEC engine, possibly the same engine found in the City, and the transmission is a newly-developed CVT (Constantly Variable Transmission) for smaller vehicles. Compared to conventional CVT's, the new unit carries Honda's Earth Dreams technology, and the shift characteristics enable it to hold higher gears for prolonged periods.
Aesthetically, the Mobilio is quite an attractive-looking vehicle, with a car-like front, and a tailgate at the rear. The rear end does tend to ride a little high, but I suppose that is to cater for the road conditions and the expected loads in Indonesia. Hopefully, if the Mobilio is coming to Malaysia, Honda will consider the fact that the applications for such a vehicle here would be more of people movers instead of goods carrying. Inside, the fittings are pretty high quality, but some of the panels are still in pre-production trim, which is why we could not take too many pictures.
It drives quite well though, having reasonably good acceleration, and decent handling – but it was a very short test drive covering a distance of slightly under two kilometres, so you will have to take it at this level.
The Mobilio may or may not come to Malaysia – according to Honda Malaysia, a lot will depend on the retail price. Here in Malaysia, the main competitors to the Mobilio would be the Toyota Avanza and the Perodua Alza.