Global debut of 4th gen Honda City in India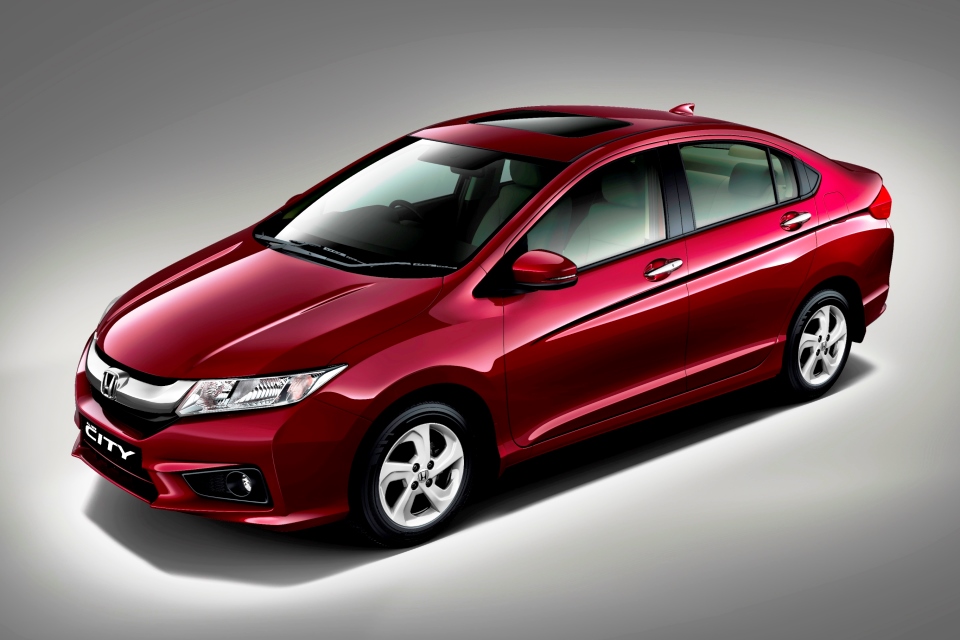 Honda launched the original City in 1996 as an ASEAN-only entry level vehicle to fill an increasingly large void that was being created by the upward migration of the Civic to the mid-sized segment. The second and third generation models that followed were sold in a bigger number of markets, and Honda has just debuted an all-new fourth-generation model that will be marketed as a global car.
The first three generations of the City sold a cumulative total of 2.2 million cars, and Honda aims to ship out 1.5 million units of this all-new model.
Despite the ongoing Tokyo Motor Show taking place in Japan, Honda has chosen India as the venue to host the global premiere of the all-new City. Since being launched there in 1998, the City has assumed an iconic place in India's automotive industry, and it is the poster car of Honda in that market. In India, it is not uncommon for the rich to be chauffeured around in a City, and it is a key reason why the previous model had reclining rear seats, a class-unique feature.
Besides being the venue for its world premiere, India will also serve as the global production base of the new City, and will be the first market in the world to receive the model in 2014.
As before, the new City will continue to be underpinned by a platform shared with the Jazz. With this new generation, Honda incidentally has an extra model to spread this platform's economies of scale, namely the Vezel compact SUV that did debut at Tokyo last week.
Compared to the outgoing City, the new model occupies the same footbrint with length and width being described as identical. The wheels, however, are pushed further apart, with a new wheelbase measuring 50mm longer than before at 2,600mm, long enough to match some C-segment sedans.
Keeping with Honda's man maximum machine minimum philosophy, however, the City boasts enlarged interior dimensions – there is an extra 40mm of space to accommodate your shoulders, and rear legroom is said to rival D-segment cars, complete with rear air-con blowers to boot.
For the Indian market, Honda is launching the City with a choice of two 1.5-litre powertrains, petrol and diesel. The diesel-powered i-DTEC engine is regarded with particular significance by the Indians, with 50,000 units already on Indian roads powering the Honda Amaze sedan.
The petrol i-VTEC engine, meanwhile, is an improvement of the existing single-cam mill enhanced with exhaust gas recirculation, zig-zag piston coating for friction reduction, and plastic intake manifolds to reduce weight. Reports from paultan.org and Live Life Drive also suggest Honda is also lining up a hybrid engine for the City, but details of this third variant remain scarce at this point in time.
In keeping with the City's position as an aspirational car in the Indian market, Honda has specified a high level of kit for the City, offering a 5-inch monitor with built-in telephone handsfree and reverse camera, sunroof, cruise control, keyless entry with start/stop button, touch panel climate control, four power outlets, and reverse camera. Whether some, all, or even more features will make it to Malaysia remains open to speculation at this point.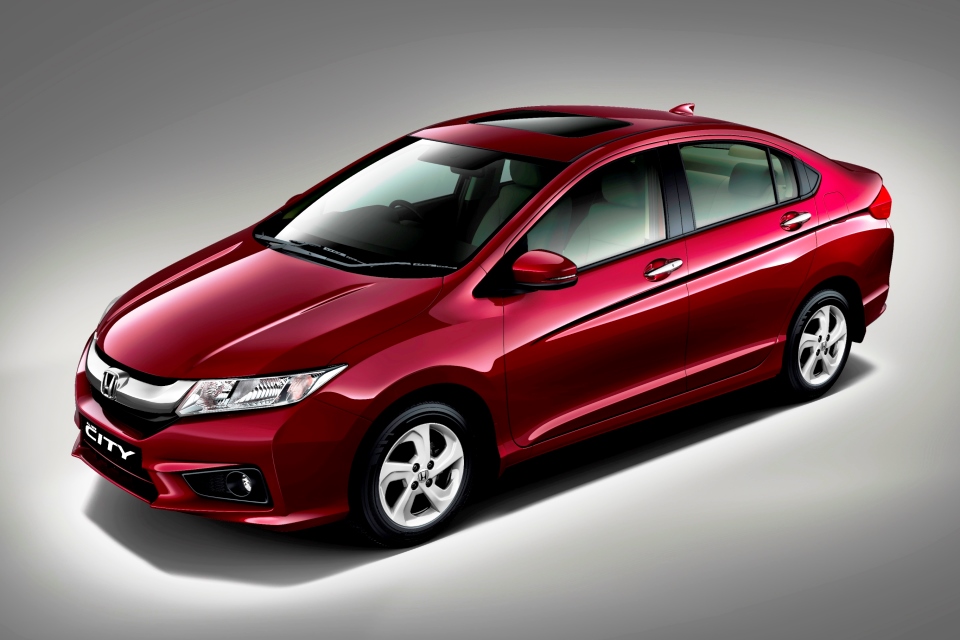 KON
Pictures: Official Honda release.