Volvo Car Malaysia expands presence into Sandakan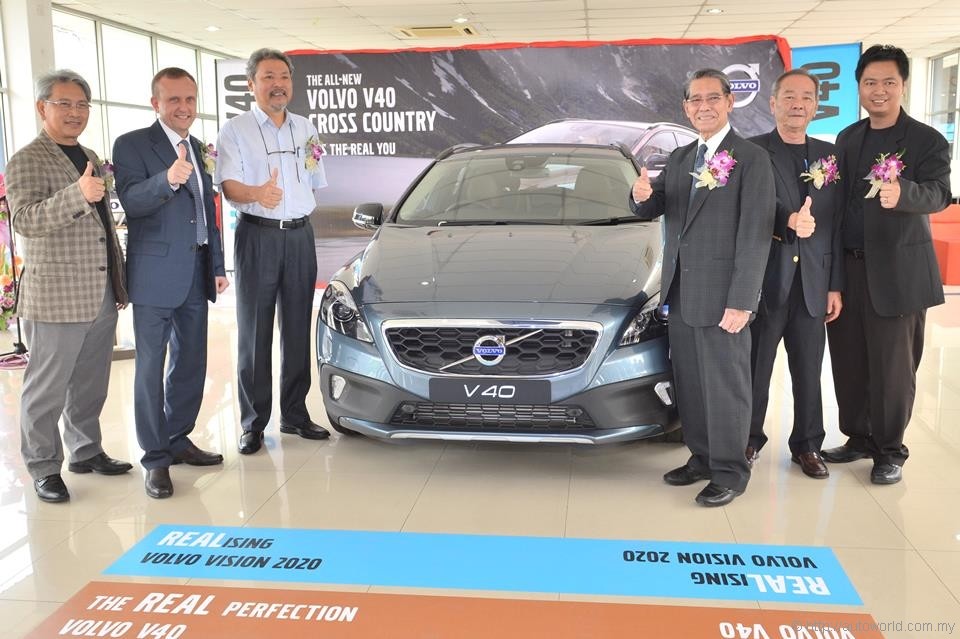 Volvo Car Malaysia is expanding its network in East Malaysia with the opening of a new dealership in Sandakan. Operated by Angkatan Hebat Sdn Bhd, the new dealership is Volvo's second in Sabah, and the third new sales and servicing agreement signed by the brand in Malaysia over the past 12 months.
The dealership's opening coincides with the arrival of the all-new Volvo V40 in the Sabah. The first Volvo cars arrived in the Angkatan Hebat Automart showroom on 28 September, with service facilities through a dedicated Volvo service bay and service will be by appointment only during this early stages.
"With the all-new Volvo V40 hitting the roads, we anticipate strong demand for the Volvo range and we will be looking to all our new partners to help play a significant role in achieving our target of selling 400 Volvo V40 models in the coming year," said Keith Schäfer, Managing Director of Volvo Car Malaysia, during the launch.
Picture: Official Volvo release.