Racing-inspired Toyota Yaris Hybrid-R concept to make Frankfurt bow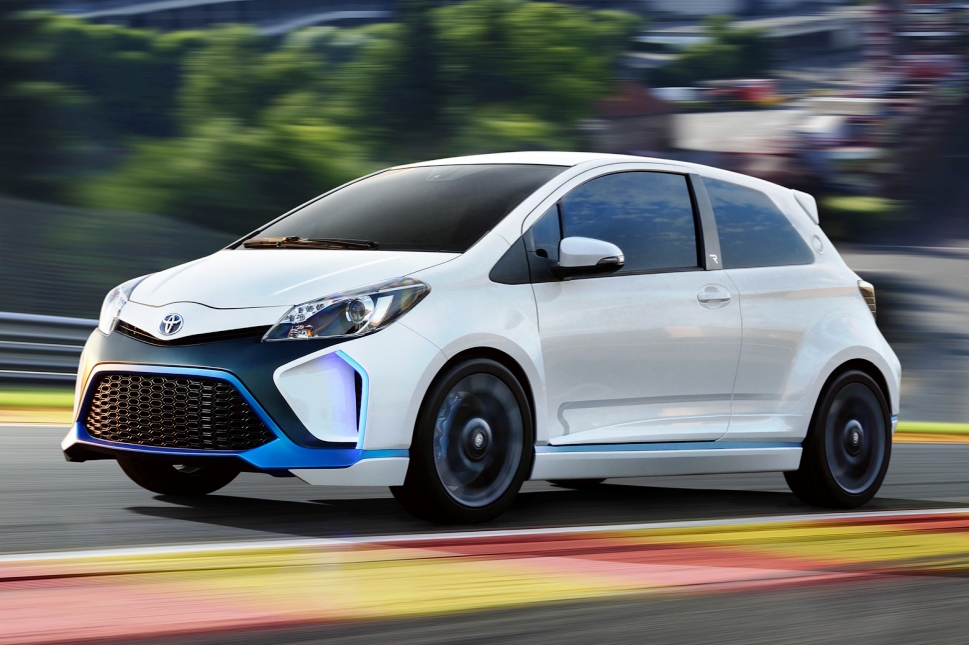 Combining the advanced powertrain technology of the mass market Yaris Hybrid and the TS030 Hybrid racing prototype, Toyota is introducing the motorsports-inspired Toyota Yaris Hybrid-R concept that is set to make its global debut at the IAA Frankfurt Motor Show 2013 starting next week.
No longer limited to fuel saving applications, hybrid technology is increasingly finding its way into motorsports in recent times and the Yaris Hybrid-R is developed as a demonstration of the technology's potential. Whilst speed plays an important role in motorsports, promoting efficiency has its benefits too – reduced fuel consumption reduces enforced downtime in pit stops, for example.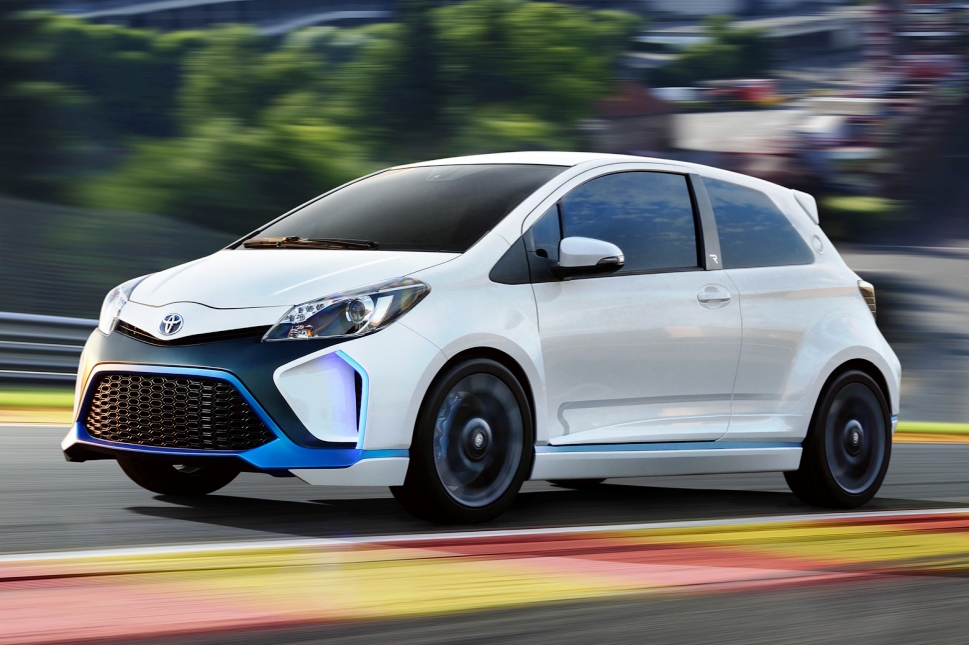 A highly-tuned 1.6-litre turbocharged engine powers the Yaris Hybrid-R, sending 300hp and 420Nm to the front wheels through a 6-speed sequential transmission. Sitting between the engine and transmission is a 60hp electric motor that operates almost as a full-time generator.
Back at the rear, each wheel is attached to a 60hp motor giving the Hybrid-R a net system output of 420hp. This pair of rear-mounted motors work as generators whilst decelerating and supplements the engine's thrust whilst accelerating, thus giving rise to an electronic all-wheel drive configuration.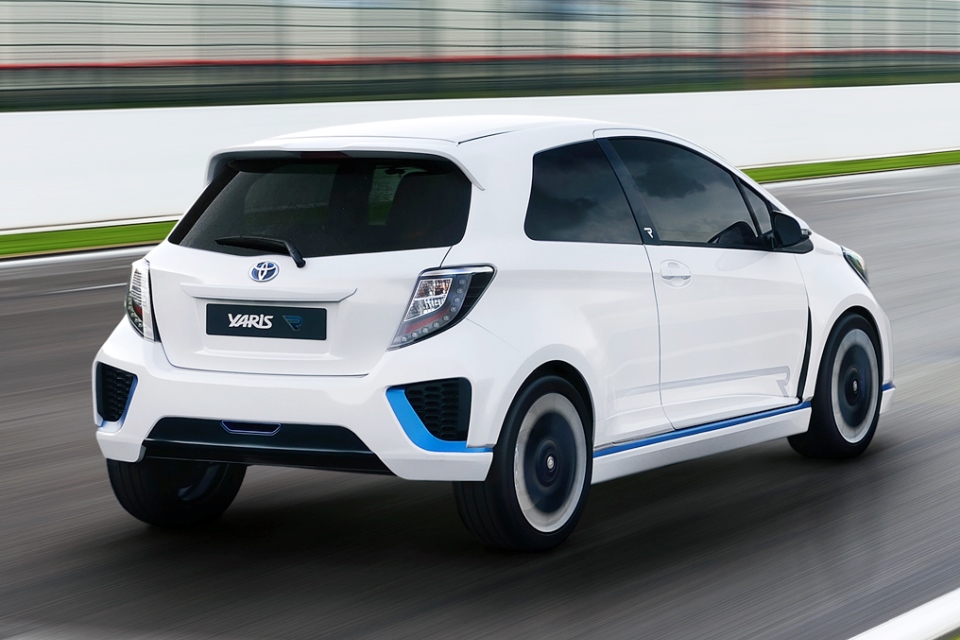 Under the rear seat where a battery is typically positioned in a regular Yaris Hybrid, the Hybrid-R houses a super capacitor which carries out the same function but with a higher power density, and faster charge and discharge rates. It is perfectly suited to the requirements of sporty driving on track, which requires brief and immediate bursts of power.
Under normal driving, the electric motor up front typically charges the super capacitor, but in the event that the front wheels are overwhelmed by the engine's torque, electric energy generated by the front motor is sent directly to the rear motors, thus acting as an advanced traction control or on-demand all-wheel drive of sorts.
KON
Pictures: Official Toyota release.