BMW Concept M4 Coupe previews the real thing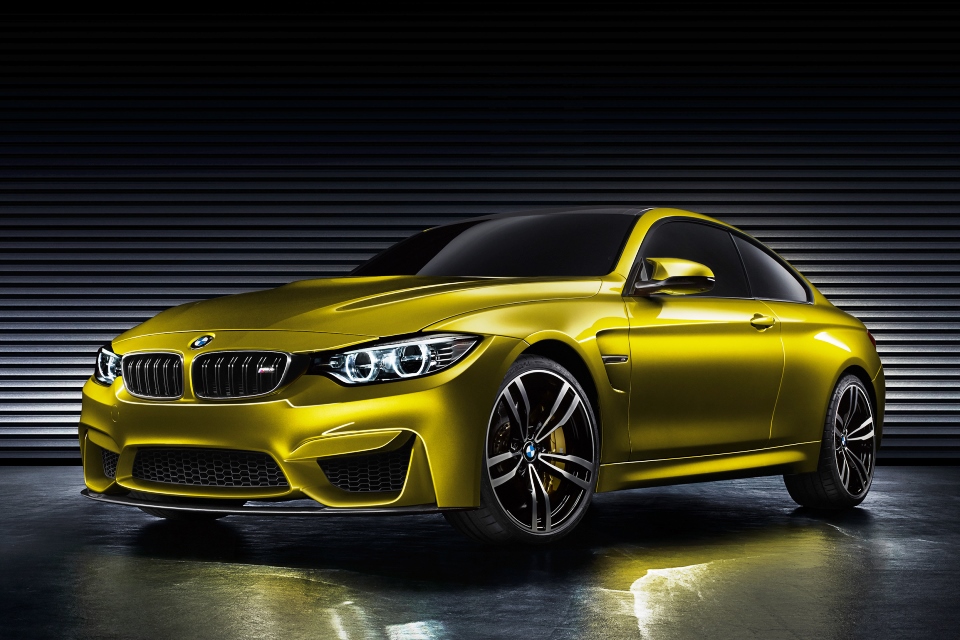 With the new 4 Series designation officially replacing what was previously the 3 Series Coupe, future incarnations of the M3 will be exclusively four-door offerings, and what was previously the M3 Coupe will be reborn as the M4 Coupe.
There is intense speculation on what the first ever M4 Coupe will offer, but the general consensus is that BMW is downsizing from the existing 4.0-litre V8 to a turbocharged 3.0-litre inline-six engine. Some sources even suggest the possibility of triple turbocharging, but this is unsubstantiated for the time being.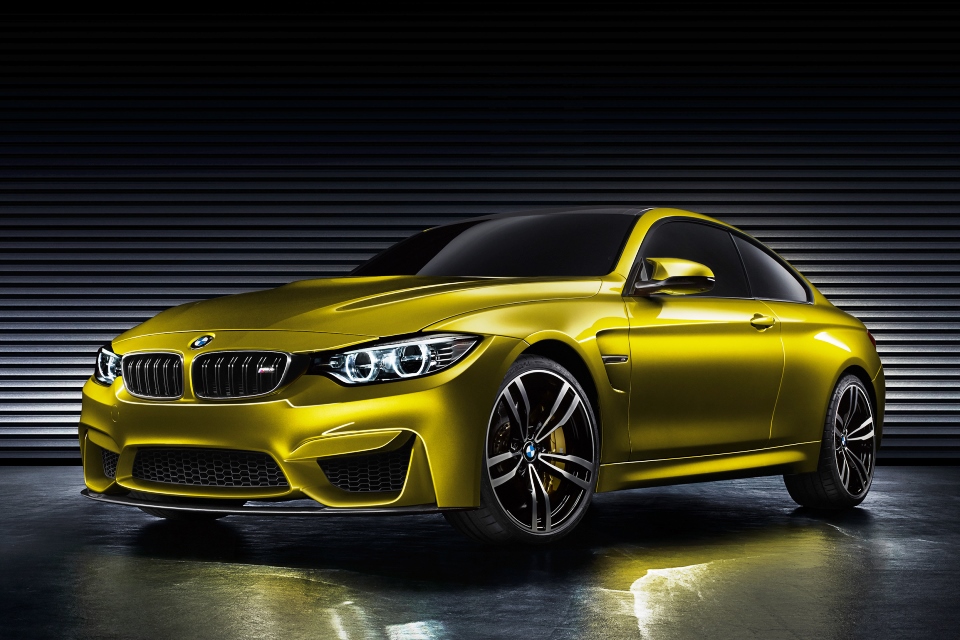 The mechanical make up of the M4 Coupe is still to be officially unveiled, but at the ongoing annual Pebble Beach/Monterey automobile weekend, BMW is giving us an idea how it would look like by showcasing the BMW Concept M4 Coupe, which based on typical BMW practice, is a thinly-disguised version of the real thing.
Unique design cues in the Concept which one can expect to see in the production model are likely to include the large front aerodynamic vents, carbon fibre roof, rear diffuser, and quad tail pipes. The yellow-looking 'Aurum Dust' hue of the Concept was developed specially for the car and one might expect to see it used as the M4's future communication colour.
The Concept does not reveal its interior to us, but one can logically assume that it would be that of a regular 4 Series cabin enhanced with bespoke gear lever, steering wheel, instrument panel, a more opulent choice of materials, and last but not least, a smattering of M badges all around.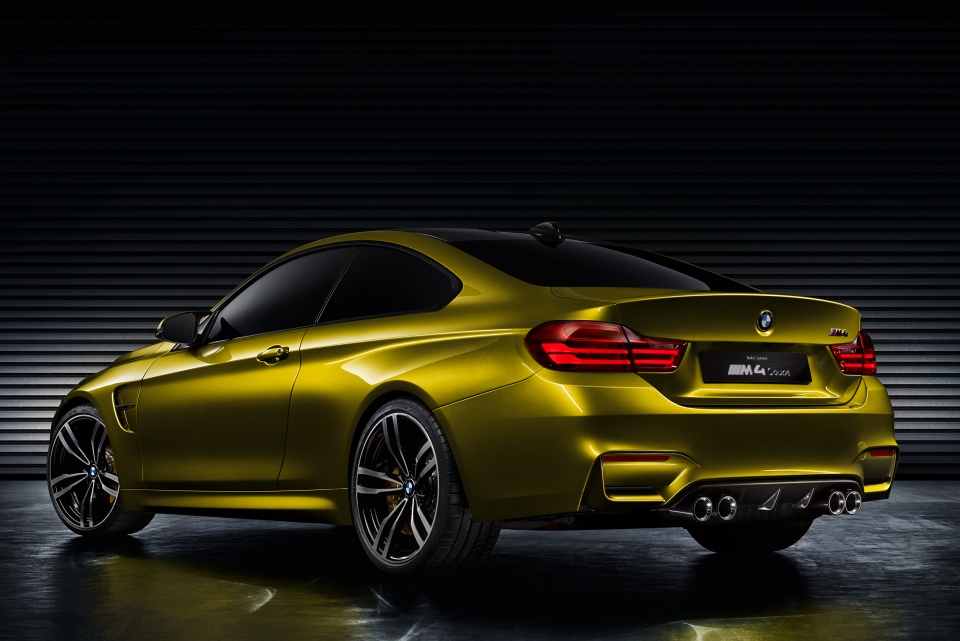 KON
Pictures: Official BMW release.