Porsche Tequipment package for the Cayenne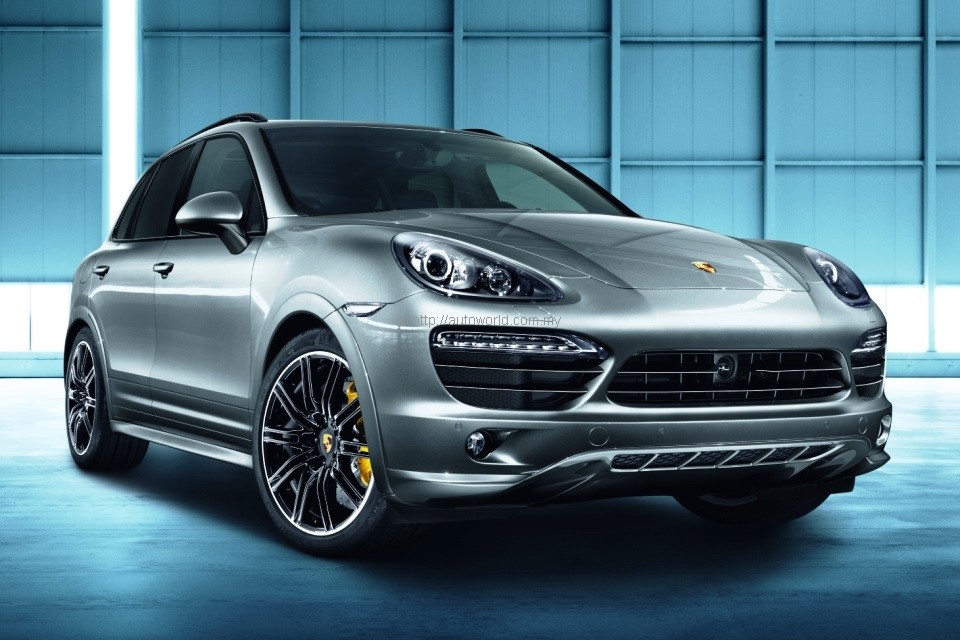 Porsche Cayenne owners can now specify an added level of personalization on their vehicles by ordering the Porsche Tequipment range of accessories available for ordering until 31 August 2013.
The Cayenne Tequipment Exterior Package consists of running boards, stainless steel skid plates and the Sports exhaust system at a special package price of RM 23,900. The interior package consists of the cargo liner and a set of rubber floor mats at RM 1,360. Depending on the Cayenne model, owners can select the items individually, or they can benefit even more and decide on the complete exterior or interior package.
Tequipment accessories for Porsche vehicles are model-specific and designed internally by Porsche's engineers and designers. Fitment of Tequipment accessories can be bought together with the car or retrofitted after purchasing. Perhaps what's most important to note is that the accessories do not in anyway affect the vehicle's factory warranty.
Pictures: Official Porsche release.