Honda Jazz Hybrid CKD Test Drive Review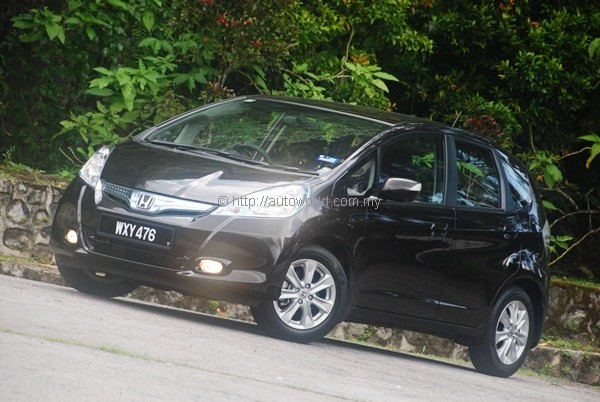 Having already missed out on the opportunity to be the region's automotive production hub, Malaysia now focuses its attention to be the regional hub for energy efficient vehicles – a frankly laughable goal when our fuel quality remains 20 years behind the times. Still, a step in that direction has been made in the form of tax incentives that has spurred an unprecedented rise in popularity of hybrid vehicles.
Besides attempting to look green, the long term objective of these incentives is to spur popularity of green vehicles to the level that car makers will be enticed to set up hybrid and electric vehicle assembly facilities here in Malaysia. First manufacturer to bite that particular bait is Honda, who rolled out the Jazz Hybrid CKD last November, less than a year after it was launched as a CBU in March 2012.


CKD vs CBU
Typically, Malaysian buyers expect lower prices when a model switches from being fully-imported to locally-assembled. Honda Malaysia delivered on that expectation, but not without some penalties – reduced equipment. A Malacca-bred Jazz Hybrid is RM4,900 cheaper than its Japanese-born predecessor, but comes without rear disc brakes, rear fog lights, steering-mounted controls, paddle shifters, cruise control, auto headlamps with leveling adjustment, and side airbags. Mechanical specifications are nevertheless identical, so engine, transmission and suspension setups are unchanged.
Because our market lacks economies of scale, the cost of assembling a vehicle locally is actually higher than it would be in Thailand or even Japan, for that matter. The money that Honda Malaysia would have saved from shipping would quite likely have been eclipsed by increased production and part-sourcing costs. It is therefore a surprise that Honda even bothered to CKD the Jazz Hybrid considering the diminishing returns that this investment undoubtedly entails, but Honda Malaysia claims to be hedging their bets against the possibility that the Government may one day remove the import and excise duty exemptions.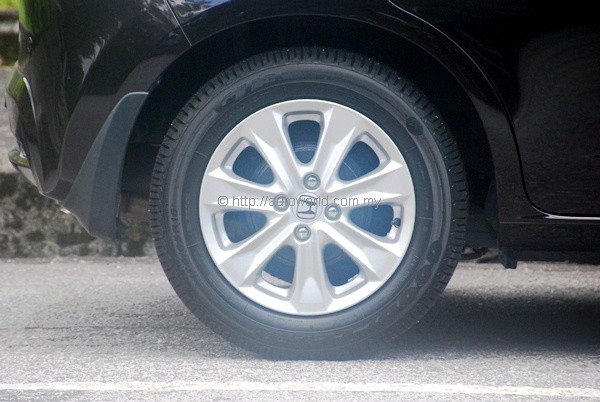 Rear axle loses disc brakes, having to make do with drums.

Interior
This writer has penned countless words of praise on the functionality and ergonomics of Honda interiors, and that is set to continue in this review. The Jazz has always been a favourite of mine when it comes to interior packaging – its management of space is so good it makes rival efforts seem amateurish by comparison. My only dissatisfaction is the removal of steering-mounted audio controls – reaching out for the volume knob is so 20th century.
Material choices and build quality will not cause problems for say, Volkswagen, but the layout of controls and distribution of small item storage spaces are masterfully executed, making it one of the easiest cabins to get accustomed to. Remember that adjusting to new and unfamiliar cabins is part of our job description in testing cars, so when we make it a point to specifically mention that a cabin is user-friendly, we mean it.
As mentioned in our review of the CBU Jazz Hybrid, Honda did not need to sacrifice any significant amount of passenger or cargo room to accommodate the bulky battery pack that comes with every hybrid vehicle on the market. The highly-practical Ultra Seats are retained in the Jazz Hybrid's equipment manifest, and this writer can only hope that it is a feature that will be retained in the next generation Jazz and re-introduced in the City's full model change.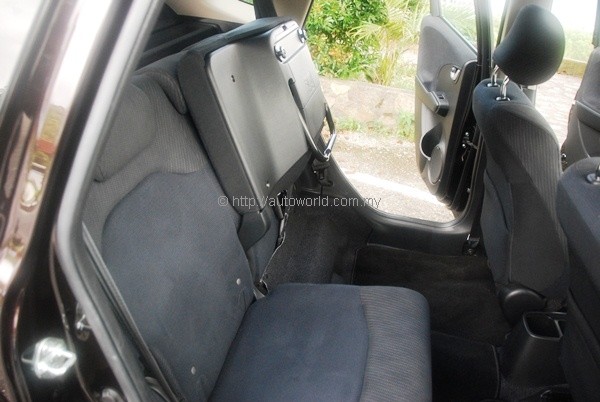 Ultra seats. These should be made standard for all Honda models.

Driving Experience
We have always given the Jazz pretty decent marks on its driving experience and our CKD test car gave us no reason to revise that opinion. It does not pack the same verve as a Ford Fiesta or the playfulness of a Suzuki Swift, but the Jazz Hybrid is competent with very few vices. Handling is tidy without being too exciting, but comfort levels are excellent, with the suspension evidently optimized to isolate the cabin from potholes rather than to facilitate flat-out cornering.
Many critics regard Honda's IMA hybrid system as second best to Toyota's Hybrid Synergy Drive, and whilst it is true that Honda's powertrain is significantly less sophisticated than Toyota's alternative, this reviewer does not subscribe to the view that the IMA is an inferior alternative. Within the confines of its simplicity, the Jazz Hybrid's powertrain operates with pleasing smoothness and refinement. The auto start/stop system is not imperceptible, but it is not bothersome and smoother than even the BMW ActiveHybrid 3, which costs four times the money.
The Jazz Hybrid quickly runs out of breath when pushed hard, which makes it a less than ideal selection if you regularly cover highway miles at high speed. Within urban confines, however, it has all the right virtues – comfortable, refined, and nimble – being easy to drive and even easier to park, though the same can be said of any variant of the Jazz regardless of engine.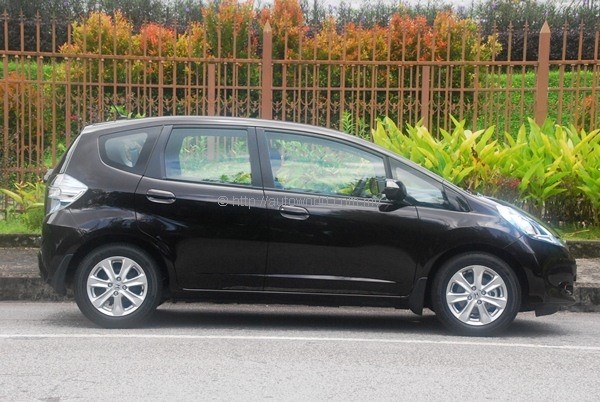 The Jazz is one of the best packaged compact vehicles in the market.

Verdict
At its fully imported price of RM95k, the Jazz Hybrid was fantastic value, and you would expect the same judgment to be passed for the same vehicle at a lower price of RM90k. Well, not really. While we are not bothered about losing the 'Made in Japan' sticker, our opinion is that Honda has deleted some very crucial equipment from the kit count. The loss of rear disc brakes, side airbags, and steering-mounted controls are particularly unfortunate.
The Jazz Hybrid CKD project is notable for giving Malaysia its first locally-assembled car with the country standing to gain from the accompanying technology transfer and additional job opportunities that Honda and its suppliers will create to cater for the project. The consumer has less reason to celebrate as the resultant product simply does not offer the same value as its fully-imported predecessor despite being cheaper.