VW Group global sales hit 2.27 million vehicles in Q1 2013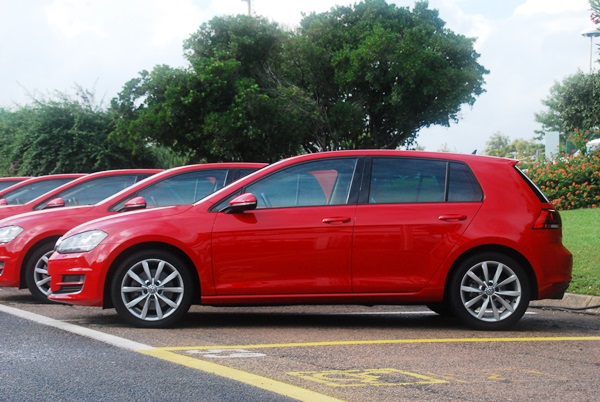 The Volkswagen Group has delivered a grand total of 2.27 million vehicles from January to March 2013 through its vast portfolio of brands, achieving an impressive 5.1% year-on-year growth compared to the corresponding period in 2012.
The uptrend is a result of strong North American and Asia-Pacific sales (particularly China) making up for declining European and South American sales. China alone gobbled up 769,200 out of 860,700 cars sold in the Asia-Pacific region. Compared to last year's 633,900 cars sold in China and 726,100 sold throughout Asia-Pacific during the same period, we are talking about year-on-year increases of 21.3% in China and 18.5% in Asia-Pacific. India's sales pulled the figures down a bit, with a 24.0% decline from 34,100 last year to 25,900 this year.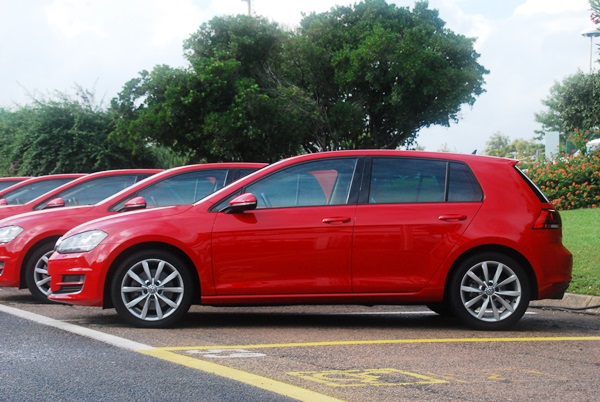 In the American continent, sales grew 14.9% in the northern half of the continent but declined by 4.5% in the southern half. A total of 205,700 units (179,100 in 2012) were sold in North America, of which 142,800 went to the United States (124,400 in 2012; +18.5%). South American sales went from 229,400 in the first quarter of 2012 to 219,200 in the corresponding period this year. Brazil took the lion share of South American sales, accounting for 160,600 units, which is still a 2.4% decline from last year's 164,500.
Sales in the European market declined 5.9%, going from 936,900 in 2012 to 881,600 this year. Western Europe accounted for about half that figure, with 477,400 units finding homes, compared to 507,100 last year, a decline of 5.9%. The decline is particularly obvious in the Group's home market of Germany, which recorded a 7.2% decrease from 282,400 in 2012 to 262,100 this year. The Central and Eastern European regions recorded a 3.6% decline from 147,400 units to 142,100 units. Russia provided something of a bright spot, charting a 2.0% increase from 66,000 to 67,300 units.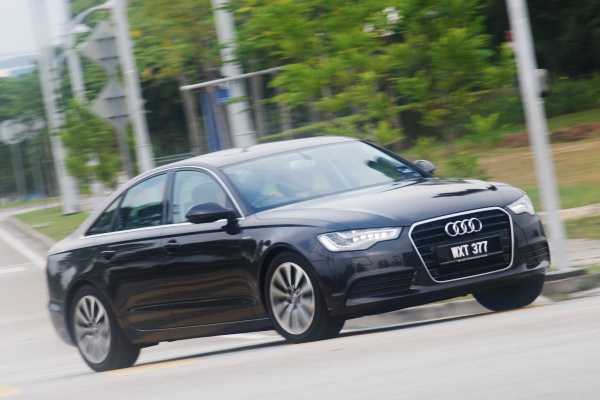 Breaking the figures down to the Group's portfolio of brands, we have Volkswagen Passenger Cars leading the way with 1.43 million sales, a 5.2% increase from 1.36 million last year. Sales grew 20.9% in the Asia-Pacific region and 7.3% in North America, but slumped in Europe, declining 10.3%. Audi also reported positive growth, rising 6.8% to deliver 369,500 vehicles across the growth. Once again, sales growth here is sustained by increased Asia-Pacific demand, with year-on-year sales increase recorded at 14.9%.
The biggest year-on-year increase was recorded by Spanish subsidiary Seat, who delivered 87,100 units worldwide, increasing 8.7% from 80,100 units in Q1 2012. Whilst its sister brands took hits in Europe, Seat recorded an astounding 26.9% sales growth in Germany and 5.2% in the United Kingdom. Mexico also returned healthy figures for the brand, with a sales growth of 7.7% from 5,100 units to 5,500 units. Czech subsidiary Skoda, meanwhile, had to contend with a 9.2% sales dip from 242,700 to 220,400 units. New addition to the Group, Porsche, sold 37,000 units, while Volkswagen Commercial Vehicles sold 124,200 units worldwide.
KON