Shell Rimula R4 X mineral engine oil for trucks and buses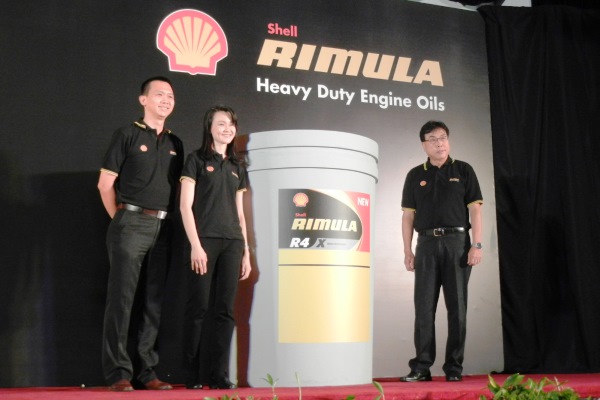 Shell Lubricants has launched the new Rimula R4 X engine oil to join the Rimula R5 LE semi-synthetic and Rimula R6 LM fully synthetic oils launched last year. The mineral-based R4 X replaces the outgoing R3 and has a rated grade of 15W-40. It is suitable for application in heavy commercial vehicles and construction equipment.
Depending on engine condition and specifications, the Rimula R4 X requires periodic change at intervals approximately half that of the synthetic R6 LM, which is consistent with the usual rule of thumb on the relative duration of oil change intervals between mineral and synthetic oils.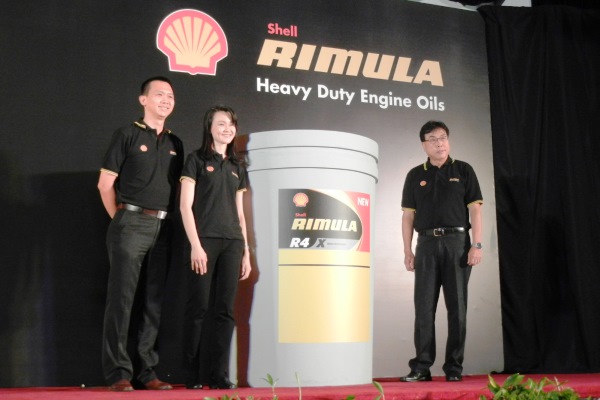 The new Rimula R4 X is claimed to offer superior triple protection for improved engine and oil durability in three critical areas – acid control and corrosion, deposits, and engine wear. Additives in the oil are formulated to provide engine cleanliness and protection against both wear and oxidation particularly for engines with exhaust gas recirculation (EGR) systems.
For the uninitiated, EGR re-introduces exhaust gases into the inlet air charge to reduce peak combustion temperatures. The downside of these gases is the high levels of acid and soot particles in them that accelerate wear and tear in the engine. Further adding stresses is the increased oil temperature induced by the EGR.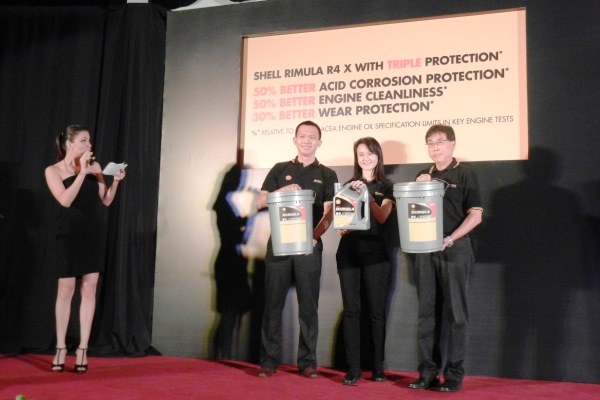 The Rimula R4 X claims to address this issue by providing high level soot dispersancy and also prevents the thickening of oil and the resultant formation of harmful deposits. The R4 X complies to API CI-4 and a range of other industry and OEM specifications including Caterpillar ECF-2 and JASO DH-1.
In conjunction with the Rimula R4 X launch, Shell also announced the launch of the Shell Rimula 'Win the Ride of Your Life' global promotion running from 1 April to 30 June 2013. Six grand prize winners from Malaysia will have the opportunity to go on a 5D4N trip to Prague, Czech Republic, to watch the 2013 European Truck Racing Championship at the Autodrom Most circuit and ride in one of the participating trucks. Four second prize winners will follow on the trip but without the ride opportunity.
Back by popular demand is the Shell Rimula Hardworking Truck ready to tour the nation offering free drinks, merchandise, and other relaxing activities in a three-month tour to selected locations nationwide.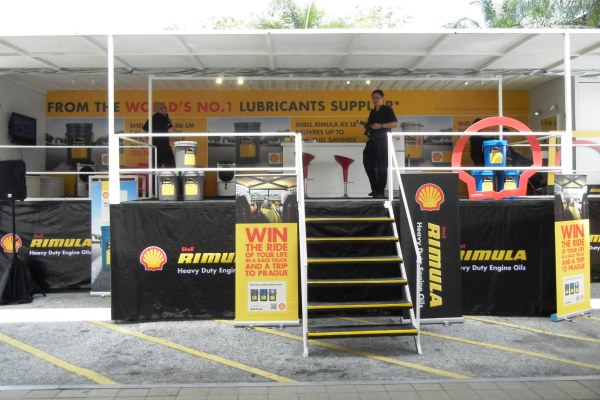 KON