Nissan Teana 2013 Test Drive Review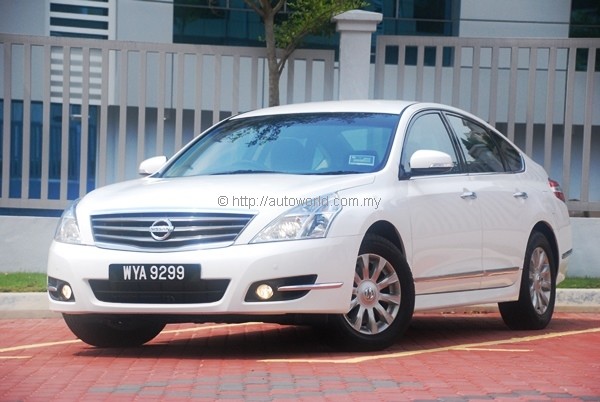 Originally, this article was meant to be a review for the Nissan Almera, but due to internal scheduling conflicts, the Almera test car was unavailable at the eleventh hour and was substituted by the white Nissan Teana pictured here. Not that I minded one single bit – my previous experiences with the Teana were very positive and it is a test car that I certainly do not mind revisiting.
As we reported last month, the 2013 Teana was a subject of minor spec updates, most of which were applicable exclusively for the 2.5-litre model which we are testing here. To be absolutely clear, this is not a facelift, and our suspicion is that Nissan may skip that exercise altogether for the Malaysian market. Chances are that the Teana will soldier on in this guise for another year or two before its all-new replacement, already unveiled in China, arrives to take its place.


So, what has Nissan, or shall we say, what has Edaran Tan Chong Motor done to enhance the Teana's package to keep it fresh against its increasingly-competent rivals? The Toyota Camry underwent its full model change last year, and the Honda Accord will most definitely follow suit this year. Don't forget the impressive Mazda6 and the imperious Volkswagen Passat as well. Add the value-laden Koreans into the picture, the D-segment is a tough place to be in these days.
You can identify a 2013 vintage Teana by its darkened grille slats at the front and the duck tail spoiler at the back. Down the flanks, additional details have been sculpted to the side sill covers running beneath the doors. The details are very minor, so don't be too hard on yourself if you fail to spot them in our pictures.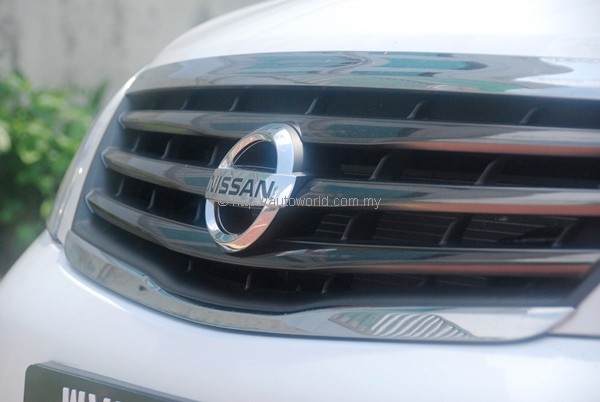 Front grille with black gloss finish.

Changes are more noticeable inside, where in the case of our 2.5-litre test car, the interior is now finished in black – 2.0-litre models continue with beige interior as before. The new colour scheme gives the Teana's cabin a more upmarket appearance although it can be argued that the previous beige interior conveyed a better sense of spaciousness. In fact, the Teana's cabin is one of few in the market that works well with light colours, due to its simple and minimalist appearance.
Regardless of colour however, the basic architecture of the Teana's interior is one that is elegantly laid out and pleasantly free from clutter. Controls are straight forward and easy to operate, with no major ergonomic errors, though it still surprised me to learn that the steering wheel does not incorporate telescopic adjustment. The minimalist centre console, whilst pleasing to conservative eyes, could do with more small item storage spaces. Good thing that the lidded cup holders were big enough to accommodate my phone and keys, but if I were to have a take away cuppa from Starbucks, there would be problems.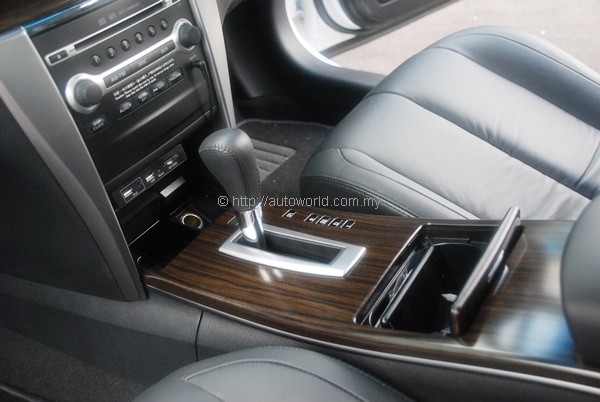 Minimalist appearance of centre console convey elegance, but lacking in small item storage.

Biggest news with the 2013 Teana is the introduction of the Blind Spot Warning Radar System, which is standard in the 2.5 and a RM2,500 option in the 2.0. Using inputs from radar sensors mounted either side of the rear bumper, the BSW warns you of vehicles in your blind spot area using LED lights mounted inside the base of the side mirror, similar to how Volvo does it. An audio beep goes off if the system judges that you're too close.
The two warning lights of the BSW and the appearance of its switch nevertheless communicates a very aftermarket appearance, and fueled my suspicion that it is developed locally by Tan Chong. It was a suspicion that I was able to verify through the fine print stated in the system's manual, which is printed separate from the main owner's manual issued by Nissan Japan.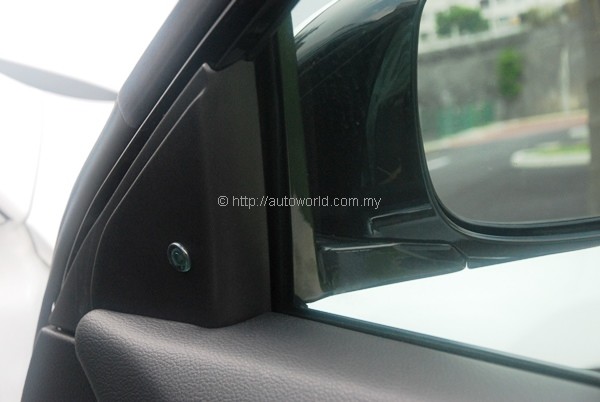 Blind spot warning system is locally developed by TCAT.

The system works as reasonably well as one could expect from what is essentially a third-party developed integration. It is evidently programmed to err on the side on caution, so there were a number of false alarms, some of them rather amusing in fact, but it never failed to alert me whenever that was actual danger. Overall I found its presence to be more helpful than annoying. For potential 2.0 buyers reading this, I recommend taking this feature.
Also worth looking into is the RM4,000 multimedia navigator system, which is also developed locally by Tan Chong, but has been available for Teana buyers for quite some time already. The system incorporates a reverse camera as well, making it a useful safety feature. I didn't fully try out the GPS navigation system function this time, but thus far I have little to complaint based on my previous encounters with it. One thing that did irritate me was that the system does not retain my preferred settings once it is deactivated, so whenever I decide to start it up, I had to spend an extra minute readjusting the map to my preferred orientation and turn the annoying speed limit buzzer off.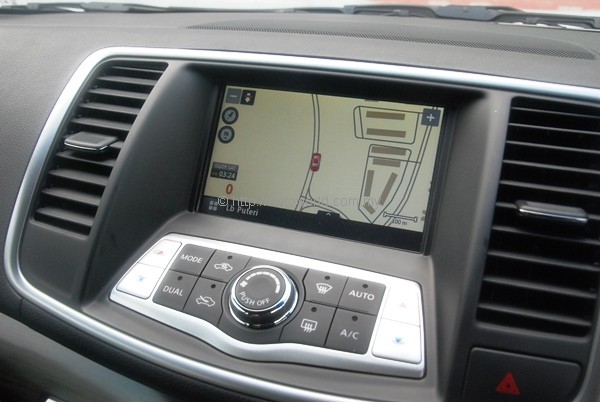 Multimedia navigator is a RM4,000 option.

As highlighted in two previous reviews published during early days of the Teana's model cycle, Nissan's D-segment entry is one that delivers on its promise of comfort and refinement whilst being surprisingly competent in terms of handling. Steering feedback is surprisingly rich through its amusingly-named twin-orifice hydraulic power steering which also points the Teana's nose into corners with pleasing accuracy. Ride quality, however, seems slightly busier than what I recall of my 2011 test car.
Highlight of the Teana's driving experience is its creamy-smooth V6 engine, the only six-cylinder engine left in its price range, and one that is likely to be replaced by a four-pot in the next generation Teana in the name of emissions and fuel consumption. It lets out a pleasingly distinctive rumble when revved, though I recall the previous test car having an even deeper sportier-sounding engine note.
What we have reviewed here is in essence little different from the car which we reviewed back in January 2011. Actual enhancements to the specs sheet are minor, but nevertheless useful and adds overall value to the package. The Teana is not a class-leading product, but it is a very competent one, offering impressive levels of smoothness and refinement, whilst being surprisingly good to drive.